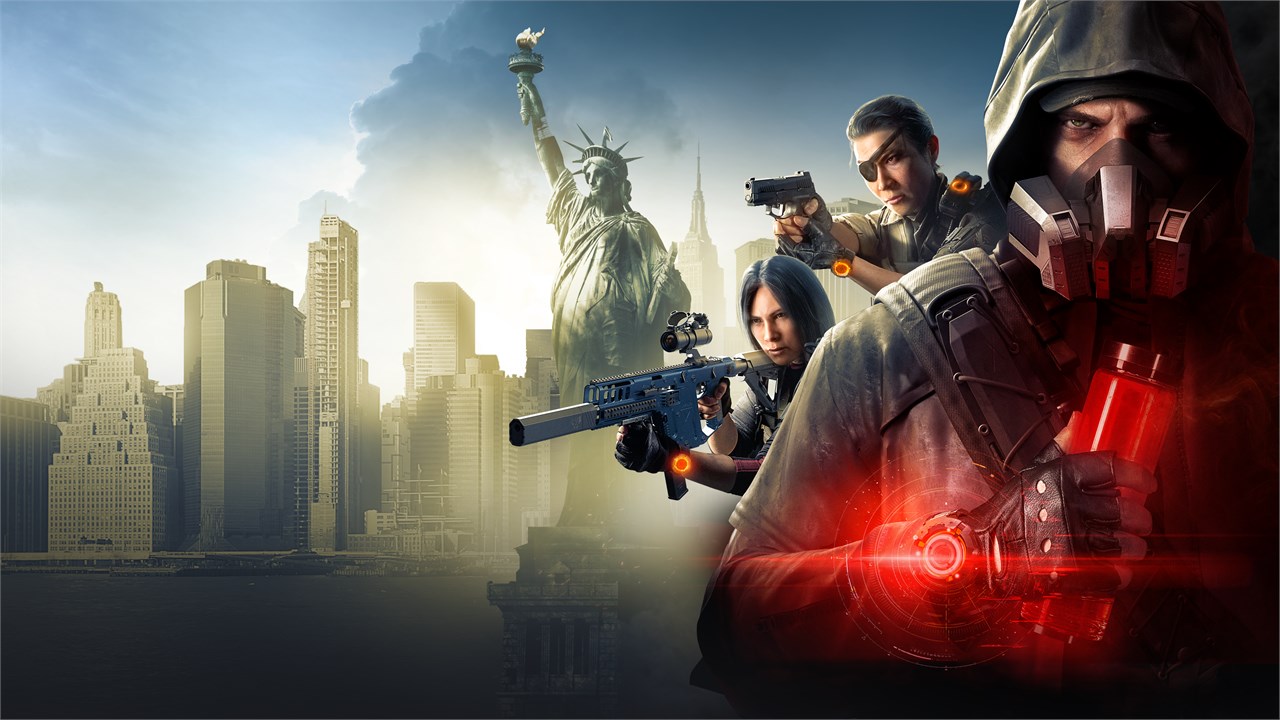 Got some extra free time? If you're looking for a new game to get invested in and play for months/years to come, one of these 10 is the way to go. Each one of the games below will deliver quality content that'll keep you hooked for 100+ hours, and each one is currently on sale in the CDKeys store.
Whether you're searching for a single or multiplayer experience, an RPG or an RTS, there's something for everyone here. Follow the links to save yourself some cash.
Sekiro: Shadows Die Twice
First up is Sekiro: Shadows die Twice. Tight, intricate combat is at the heart of this game, and you're either going to "git gud" or die trying. Which can mean a shorter or longer playthrough depending on how prone to rage quitting you are. Personally, Sekiro has technically taken us a year to beat (and counting)… Yeah, still stuck on the final boss.
If you've played the Dark Souls and Bloodborne games, you know that developer FromSoftware is a master of refined swordplay action. In Sekiro, however, stealth is much more of a focus and a vital tool in your shinobi toolbox. Eavesdrop on conversations or creep up behind your enemies to execute deadly backstab attacks. In Sekiro, you can kill before they even know you're there.
Buy Sekiro: Shadows Die Twice for PC Now
Total War: Three Kingdoms
Developer Creative Assembly, who brought us the Total War: Warhammer and Rome series has developed yet another strategy masterpiece. Three Kingdoms is quite possibly the team's greatest achievement yet. Both the base game and the expansion DLCs are discounted in the CDKeys store right now. Making Total War: Three Kingdoms one of the most cost-effective ways to enjoy 100+ hours of virtual escapism.
Check Out All Our Total War Three Kingdoms Deals
Final Fantasy XIV: Online
Final Fantasy XIV's most recent expansion alone contains enough new content to easily last you 100 hours. In addition to new jobs and a new playable race, Shadowbringers adds a level cap increase, new enemies, new dungeons/raids, and much more. With over 14 million players worldwide, Final Fantasy's online RPG keeps getting better and better; meaning now is the best time ever to jump in.
Save on the Final Fantasy XIV Base Game and Expansions for PC
The Witcher 3: Wild Hunt
Yeah, you've probably played The Witcher 3 before, but did you finish it? With side quests as good as the main one, it's definitely a game worth 100%-ing. And now, with the releases of Wild Hunt on Switch, CD Projekt Red has added the capability to transfer your save over from that Steam version you've been ignoring. Meaning, you can pick up right where you left off and enjoy the game on the go.
Everything Witcher 3 in the CDKeys Shop
Anno 1800
With enhanced visuals, upgraded mechanics and many new features, Anno 1800 provides one of the most ambitious empire crafting experiences yet to be offered in the long-running franchise. This is your chance to take control of civilization during one of the most pivotal moments in modern history: The Industrial Revolution! In Anno 1800, The world is changing more rapidly than ever before, and it's up to you to decide where this growth will lead.
Animal Crossing: New Horizons
If you can hold out until March 20, the newest Animal Crossing game is sure to deliver more of the same creative, playful, and addictive Animal Crossing goodness we know and love. It's easy to get lost in the series' colorful, idyllic worlds for hours at a time.
New Horizons will be the first mainline Animal Crossing game in eight years, and from the looks of it at the latest Nintendo Direct, it will be well worth the wait. Check out this blog post for 5 recently revealed features you need to know about.
Save on Your Animal Crossing: New Horizons Pre-Order Now
Red Dead Redemption 2
In addition to the sprawling main story, the vast open world of Red Dead Redemption 2 is teeming with secrets to stumble upon. Add to that the regularly updated multiplayer experience of Red Dead Online, and you have hours upon hours of gun slinging action to enjoy.
As of November, Rockstar has managed to make its Wild West odyssey all the more epic by harnessing the power of PCs. Arthur Morgan's journey is now exceptionally immersive thanks to 4K graphics support, unlocked framerate, enhanced textures and more. Save on your PC or console copy via the link below, and snag some deals on Gold Bars for Red Dead Online while they last.
Everything Red Dead 2 in the CDKeys Store (PC, PS4, Xbox One)
Assassin's Creed: Odyssey
Assassin's Creed Odyssey drops you into Ancient Greece, and into a game world more detailed than any other Assassin's Creed title before it.
With this newest release in the long-running Assassin's Creed series, the developers wanted a story that had never been done before– so, they let the players themselves create it. The combat is fluid, the world is huge, rich, and diverse, and the path through it all is up to you.
Check out Everything Assassins Creed Odyssey for Consoles and PC (Helix Credits Too!)
No Man's Sky
No Man's Sky has been one of gaming's greatest comeback stories. After a rocky launch in 2016, this exploration/survival game has delivered a steady stream of massive free updates since it's release, making it one of the best games to spend your time with right now.
Recently, the mysterious "Abyss" was added in 2018, followed by "Visions" and then the game-changing "Beyond" update in 2019 (which also added VR support). Now, the "Living Ship" patch adds… exactly what its name implies.
Buy No Man's Sky for PC – On Sale Now
The Division 2
This eagerly awaited sequel is an even bigger and better action-RPG than the original. And, thanks to continual updates and DLC (like the massive new expansion "Warlords of New York"), The Division 2 is a game you can continue playing for a long time to come. Find out more about the new story, level cap increase, and what awaits you in NYC via the store link below.
Check out all the Division 2 Deals in the CDKeys Store
Be sure to follow us on Twitter, Facebook, and Instagram for more updates and deals on the latest games!