The Overwatch Archives are once again unlocked. New story-driven co-op missions and one of the best new batches of skins we've seen in a long time have been added to the game in this new limited-time event. Relive the past from now through April 2.
Check out Everything Overwatch for Consoles and PC in the CDKeys Store
Save big on Loot Boxes and Overwatch League Tokens for Nintendo Switch
Overwatch Archives 2020
Have you ever wondered about the backstory of the Overwatch team? The annual Archives event is your chance to experience Overwatch history though multiple co-op missions. Here's what's in store:
Overwatch Uprising: Go back in time to relive Tracer's first mission in the midst of the bloody Omnic Crisis.
Overwatch Retribution: Take control of Overwatch's secretive (and sometimes a little evil) strike force "Blackwatch."
Overwatch Storm Rising: Pursue the nefarious businessman Maximilien through Havana in an attempt to put an end to his plan to finance the international terrorist group "Talon".
In addition to these new missions, new challenges will be added to shake you and your squad up. "Each week brings new modifiers to old missions, adding an increased level of difficulty to your favorite co-op experiences."
Unlock Exclusive Skins Through Weekly Challenges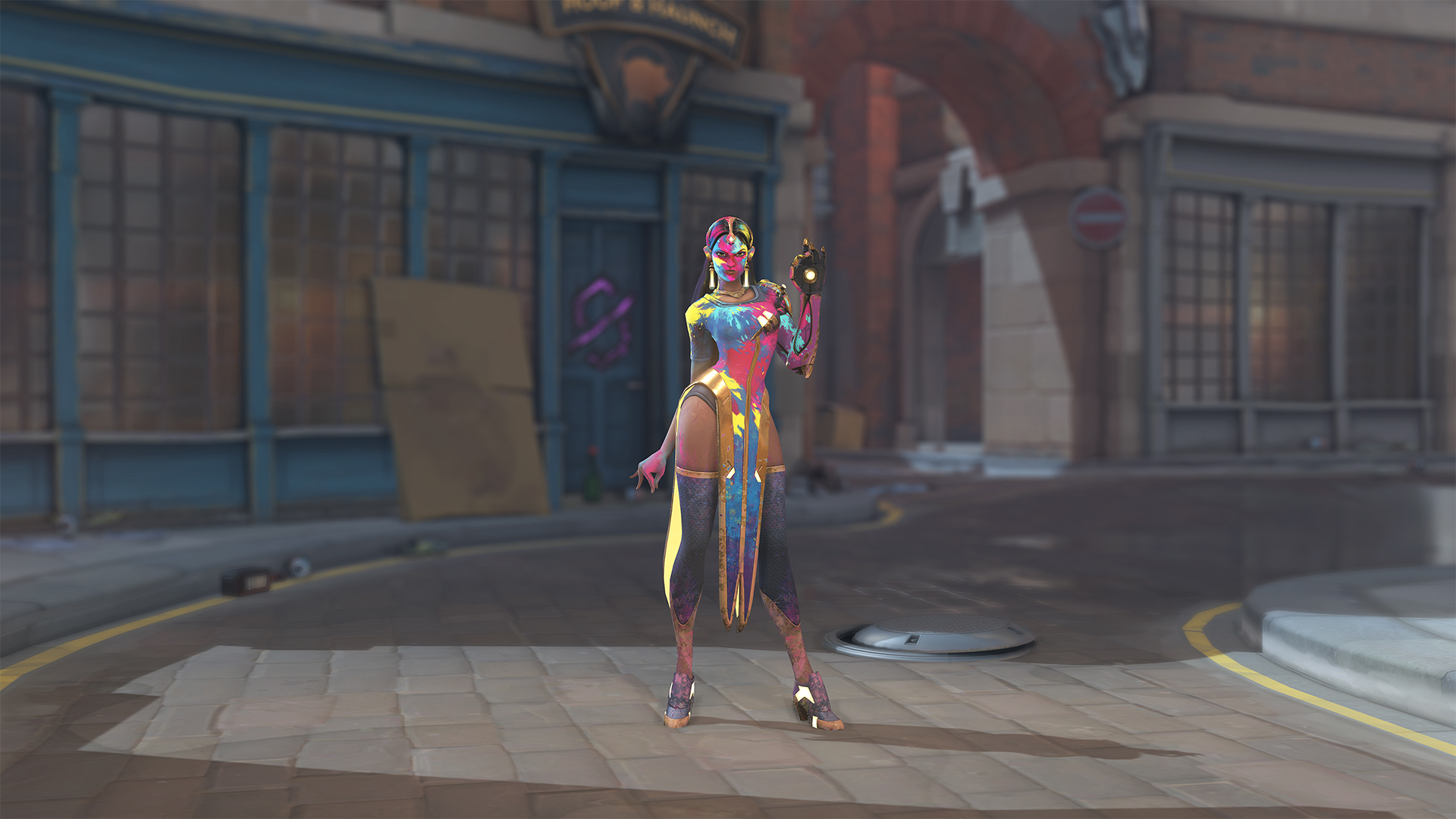 Like Ashe's Mardi Gras challenge last month, three different mini-challenges will take place for each of the three weeks of the Overwatch Archives event. Beginning today, by winning matches in Quick Play, Arcade or Competitive mode, you'll unlock new skins and other rewards. This special loot is only available by completing the challenges and cannot be purchased with credits.
Here's what's in store for each week. You can find images of all of the new skins in the gallery below:
Week 1
Win 3 Games: Holi Symmetra player icon
Win 6 Games: Holi Spray
Win 9 Games: Holi Symmetra Epic Skin
Week 2
Win 3 Games: Rustclad Torbjörn Player Icon
Win 6 Games: Indigestion Spray
Win 9 Games: Rustclad Torbjörn Epic Skin
Week 3
Win 3 Games: Snowbear Icon
Win 6 Games: Bear Hug Spray
Win 9 Games: Bear Mei Epic Skin
The Star of Every Overwatch Event: The Skins!
In addition to all of the new skins featured in the gallery below, all past Overwatch Archives event skins will also be unlockable for a limited time. This includes the (best) Genji skin pictured above!
New to Overwatch?
Overwatch is a competitive, 6v6 first-person shooter (with a variety of other game modes as well). The game has its own special backstory, fun aesthetic, and unique "Heroes" to do battle with. Each Hero has special skills and abilities that can become even more powerful when working together as a team.
New Heroes, Maps, and Gamemodes are continually added. Plus, there is a steady stream of monthly updates, special events, and cosmetic upgrades from legendary developer Blizzard. The most recent hero to join the fight is Sigma, a gravity manipulating astrophysicist who soaks up damage and wields volatile hyperspheres.
Check out Everything Overwatch for Consoles and PC in the CDKeys Store
Which Archives skin do you think is the best, and which is the worst? Let us know in the comments and keep an eye on our blog for more game updates!