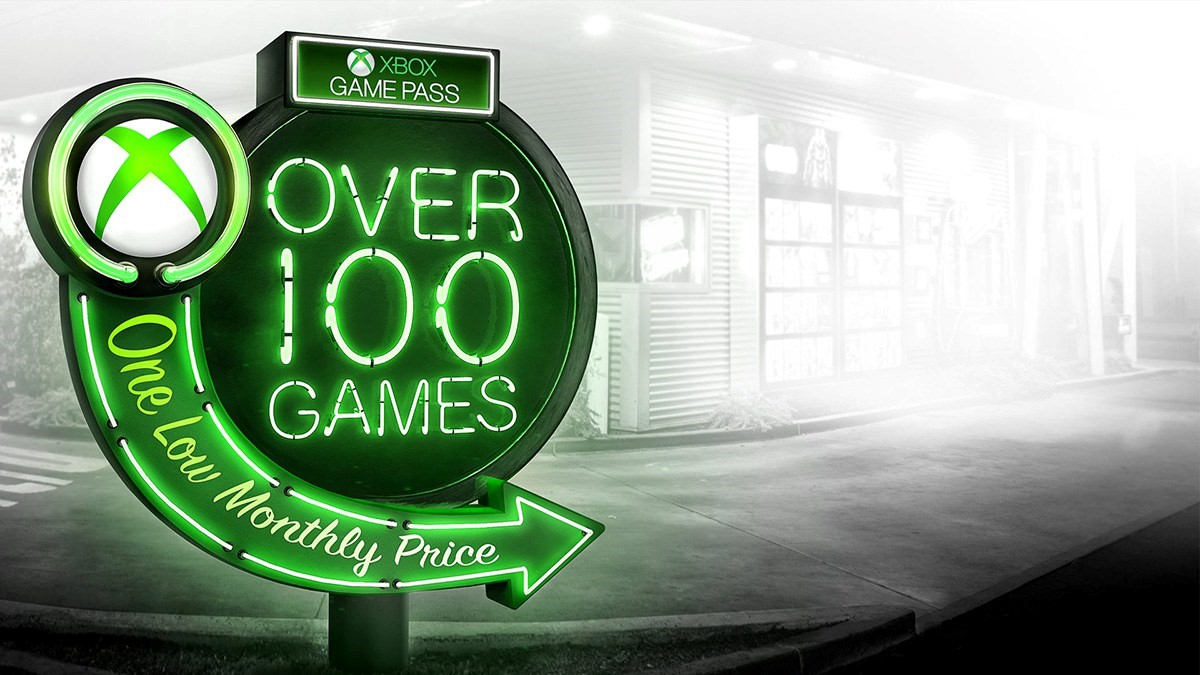 From Forsaken to FIFA 19, September is packed with awesome games– and for Xbox owners a lot of those games are free! This is a great month to be an Xbox Live Gold member or to have access to Xbox Game Pass. Read on to find out why.
New to Game Pass?
Have an Xbox (360 or One) and don't have Game Pass yet? You're missing out. Game Pass is basically like Netflix, but for Xbox games. There are over 100 titles in the library now, and new games are added monthly– including Xbox exclusive games the day that they're released.
If you see a game you like this month, or from any previous month, just buy a 1 month pass here, play every single game you're interested in, and then decide whether you still want to keep it or not. It's that easy. Right now it's just $2.59 for an entire month of 24/7 Game Pass library access, but we can't promise how long that sale will last or how long we'll have passes in stock for!
And don't forget, we have all different subscription lengths available on our webstore: 1 Month, 3 Month, 6 Month. Now that you understand how Xbox Game Pass works, let's get to those new games for September!
Halo: The Master Chief Collection
It's hard to overstate how awesome Halo: Combat Evolved was when it first came out, and still is today thanks to being remastered. But this collection includes a whole lot more than just one of the best FPS games of all time– it's packed with three more as well! Halo 2: Anniversary, Halo 3, and Halo 4 are also included in this bundle. All games feature improved online matchmaking, off-line co-op play, and if you're playing on an Xbox One X: faster load times and 4K UHD graphics.
href="https://youtu.be/BdCKXQ3R3d0
Oh and we forgot to mention that all of the original multiplayer maps are included too, and all of the games are enabled to now run at a buttery-smooth 60 frames per second.
Quantum Break
At some point in our lives, we've all wanted to control time– maybe stop it, reverse it, fast forward it… which is why it's often a feature in so many games. But in Quantum Break, controlling time is the main idea of the game, and wielding it is your power.
Onrush
We need more action/arcade racing games like this in our lives! Especially those that offer exciting, heart-pumping gameplay across thrilling, vibrantly colored landscapes. In Onrush your objective is to win the race, but through any means necessary– and often it pays to be reckless!
Aven Colony
It sounds a bit like an oversimplification to describe this game as Sim City in space, but that's actually pretty accurate! In Aven Colony you're in charge of building humanity's first colony outside of our solar system into a thriving metropolis. The landscape is a lot more harsh than Earth, which is something you'll have to manage while you design your city's infrastructure and take care of its inhabitants. Is there life outside of Earth? You decide.
Shadow Warrior
If you're in the mood for some over-the-top gunplay and katana slicing, look no further than Shadow Warrior. This game brings the blood, guts, and bullets like an FPS from the 90s, and comes to you from the same developer as Hotline Miami. If you want to blast your way through an enjoyable arcade shooter like Doom or Duke Nukem (complete with the snarky voice-lines) then give this game a try.
Sky-Force Reloaded
This game doesn't have much of a story and doesn't change the gaming landscape in any way– and that's just fine with us! Sometimes you just want to play a classic vertical shooter that's challenging, entertaining, and comfortably predictable. If it weren't for the quality of the graphics, this game feels like it could've come out 20 years ago– which we're also fine with!
Snake Pass
What would the fantastic library of Game Pass games be without quality family-friendly content like this? Snake Pass is a creative indie game that invites you to "think like a snake"! Snake Pass definitely falls in the "fun for the whole family" category because while its lack of violence and gore is great for kids, this game is also challenging enough for adults! This puzzle platformer is full of slithery physics-based challenges brought to you by the well known studio Sumo Digital (Dead Island 2, Forza Horizon 2).
Manual Samuel
The micro-managing experience in The Sims games is great, but what if you were responsible for handling your Sims' finer, more specific needs…like breathing! That's what's going on in Manual Samuel.
You see, what happened was: Samuel was run over by a septic truck and he made a deal with Death that he could stay alive, but under the condition that he has to get through 24 hours doing every single bodily task "manually"– that's where you, the player, come in. It's silly, it's raunchy, and it's a really fun game to try out, especially when it's free!
Giana Sisters: Twisted Dreams
Giana Sisters adds another platformer to this list, but this award willing title is probably unlike any other platformer you've ever played. The mechanics and the plot are what you might expect from a 2D side-scrolling game, especially if you're familiar with retro-era platforming. What sets this game apart is the vibrant world, strange puzzles, and the ability to change your powers and attacks by warping your own dreams. Sounds pretty unique, right? Oh, and Giana Sisters is also really really hard.
Innerspace
Innerspace is a brand new game that was just released earlier this year, and it's a game that's all about exploration. You'll fly around a variety of "bubble-worlds" as you collect ancient relics and meet the rulers of these worlds; all with the purpose of learning more about the universe and how it works. Also, the physics are inverted! This title seeks to push the boundaries between gaming and art, and you can see in the video below what we mean by that.
Are you an Xbox Live Gold or Game Pass member? Which do you think offers better free games? Let us know what in the comments, or on one of our social media accounts! (Facebook, Twitter, Instagram)