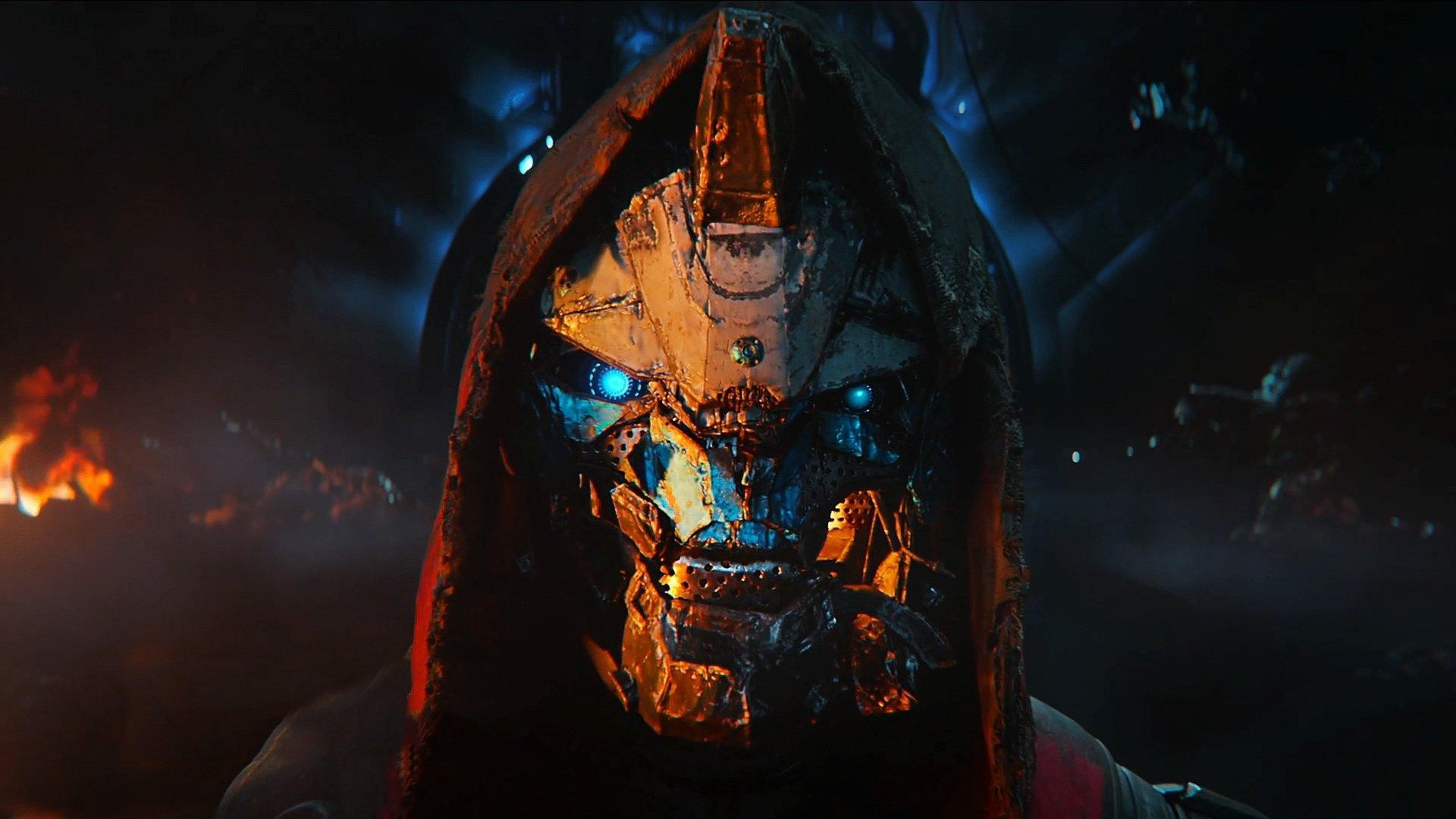 September is FIFA month, but it's also the month of a few other spectacular titles that have been on a lot of people's "must play" lists since the beginning of 2018. You can't go wrong with any of these games, and all of them are available in our webstore for cheaper than just about anywhere else on the web.
Battlefield 5 Beta
Call of Duty Black Ops 4 had its turn at a beta, now it's Battlefield 5's chance. The full game doesn't come out until October 19th, but it you pre-order Battlefield 5 HERE, you'll have access to play the beta two days before everyone else on September 4th! Your other option is to just buy a beta key by itself HERE. Either way, you should make sure that you get into the beta because there is a lot of new (and very different from COD) stuff to be excited about in Battlefield 5; that, and the beta is your chance to actually shape how the final game turns out!
Just like the COD Beta earlier in August, Battlefield's developers will be watching their beta closely, listening to your criticism, and even jumping into games themselves, to make the final release of the game even better.
In the beta you'll be able to play two brand new maps: the Rotterdam map featured in the video above (in Conquest mode), and also the Arctic Fjord map in Conquest and the brand new Grand Operations mode. Grand Operations places you and your opponents within a specific mission that unfolds like a story as you play. Best of all, all the narratives are inspired by true events!
The Beta is available for pre-loading too (on September 3rd) so what are you waiting for?? Pre-order, or get your key now!
Shadow of the Tomb Raider
While Shadow of the Tomb Raider will be the 12th entry in the long running Tomb Raider franchise, this is the 3rd game since the series was reborn in 2013. Lara Croft has been in a lot of bad games (and movies!), but she's gotten her groove back in the past two, and Shadow of the Tomb Raider looks to be the best and most ambitious Tomb Raider yet. See for yourself:
The game is set about a year and a half after the events of Tomb Raider (2013), and just months after the events of that game's sequel "Rise of the Tomb Raider"– so if you've played the first two games, the story basically picks up right where you left off! In Shadow of the Tomb Raider you will follow Lara Croft as she struggles to find the legendary ruins of an ancient Mesoamerican city before an evil paramilitary group gets there; and before a Mayan apocalypse is unleashed upon the world!
You'll fight to survive in a mysterious natural environment filled with deadly enemies and equally as deadly puzzles, while you search for clues to an ongoing mystery that ends up being a lot deeper than thought… If you're at all interested, we definitely recommend you play the first two games in this trilogy as well. You can buy Tomb Raider for dirt cheap on our webstore right now, and its sequel Rise of the Tomb Raider for an equally good price. But most all, we'd recommend Shadow of the Tomb Raider as it looks to be the most well-crafted game yet in the franchise, and an excellent introduction to this archaeologist action series.
NBA2K19
Are you ready to play as LeBron in a Lakers jersey at 4k resolution and 60 FPS? Or are you more excited to try out the enhanced open-world "Neighborhood" system to interact with other players online? In its 20th year, NBA2K19 looks to once again bring us tons of new features, and revamped gameplay that will again set the bar for what sports gaming can achieve.
What we're most excited about is the all new journey that awaits us in "Story Mode". In this mode you'll follow a young baller as he builds his career from scratch, and (hopefully) fulfills his dream of making it to the NBA. Check out the trailer below, and pre-order NB2K19 for 30% off in our webstore.
FIFA 19
I'm sure it's already on you calendars, but in case you needed a reminder, yes, the world's biggest football video game is coming out this month on September 28th. We've been covering PES, FIFA's bitter rival, closely over the past few weeks leading up to PES' recent release on August 28th. Soon we won't have to rely on speculation anymore to judge which football game reigns supreme this year…
Pre-order your copy of FIFA 19 now, and you can pick up FIFA points in our webstore too! Those points function as in-game currency to get the best players on your squad as you build your Ultimate Team… So you're definitely going to want them.
In addition to updates to the classic game modes, there are so many new features in FIFA 19. There are way too many to list here in detail; so here are just a few:
The UEFA Champions League is back!
There's something for all the FIFA experts who wanted more detail in their manual controls. The new "Timed Finishing" mechanic will allow you to manually activate and control the accuracy of your shots.
FIFA 19 will ship with brand new announcer commentary– don't want that to get repetitive!
The new "Active Touch System" promises to allow more nuance to how you're able to control the ball, particularly with first touches.
We will see the final episode of Alex Hunter's story in The Journey: Champions, and the return of the UEFA Champions League should majorly factor into his story…
There are so many more features that are promised to make this version of FIFA 19 more true to the game than ever before. PES has recently been getting a lot of acclaim, as many say that franchise does a better job of recreating the feel and the movement of the sport. We can't wait to get our hands on both for a little side-by-side comparison!
Pre-order your copy of FIFA 19 right here in our webstore, and don't forget your FIFA points.
Destiny 2: Forsaken
If you're a Destiny player, we know you're already gearing up for the new weapons and gear, for exploring the uncharted regions of the Tangled Shore, and we know you're ready to hunt down Cayde's killers. And if you're not a Destiny player, here is your chance to get in on the action at the best time possible.
Normally you'd have to buy the full game with an expansion like this, but for a limited time we have the Legendary Edition on sale– that's everything you need and more to suit up your Guardian and start your journey. Included in the Legendary Edition is:
– Destiny 2
– Expansion I: Curse of Osiris
– Expansion II: Warmind
– Expansion III: Forsaken
– Cayde's Exotic Stash (if you pre-order before September 6th!)
Yeah… it's a pretty insane deal…
Pathfinder: Kingmaker
If you're looking for a game that'll harken back to the top-down RPG days, a game that's complete with a sprawling world, complex party dynamics, and a deep story–well then Pathfinder: Kingmaker is a game for you!
Pathfinder: Kingmaker is so much like a pen-and-paper RPG because it's based off of an actual boardgame of the same name, and this is the debut of the first video game version to be set in the Pathfinder universe. If you like Baldur's Gate, Fallout 1 or 2, or Dungeons and Dragons style tabletop games, you should definitely buy Pathfinder: Kingmaker now while it's on sale HERE.
Dragon Quest XI: Echoes of an Elusive Age
This is a game that every JPRG fan will be into. Outside of Japan, Final Fantasy is the king of turn-based Japanese RPG games, but in reality there are many other critically acclaimed titles in the genre– and Dragon Quest is one of them! Check out the video below for a preview of how you could spend nearly 100 hours questing in a vast world filled with fascinating stories, interesting characters, and challenging combat:
Let us know which games you are most excited about in the comments below, and follow us on Twitter, Facebook, and Instagram for more great content!