The final week of challenges for season 10 has arrived, which means now is the time to start knocking out the tasks to earn the exclusive Ruin and Luxe skins. Remember, every week's challenges are good all season long. If you need to catch up on the old ones, you can find every single week of Season 8 available on our blog.
"Dance Between" Locations and Map | Fortnite Season 8, Week 9 Challenges
Big Telephone Numbers and Jigsaw Pieces Map | Fortnite Season 8, Week 8 Challenges
Fast and Easy Map and Guide | Fortnite Season 8, Week 7 Challenges
Full List, Locations and Guide | Fortnite Season 8, Week 6 Challenges
Pirate Camp Locations, Bouncy Ball Guide and More | Fortnite Season 8, Week 5 Challenges
Fortnite Season 8, Week 10 Challenges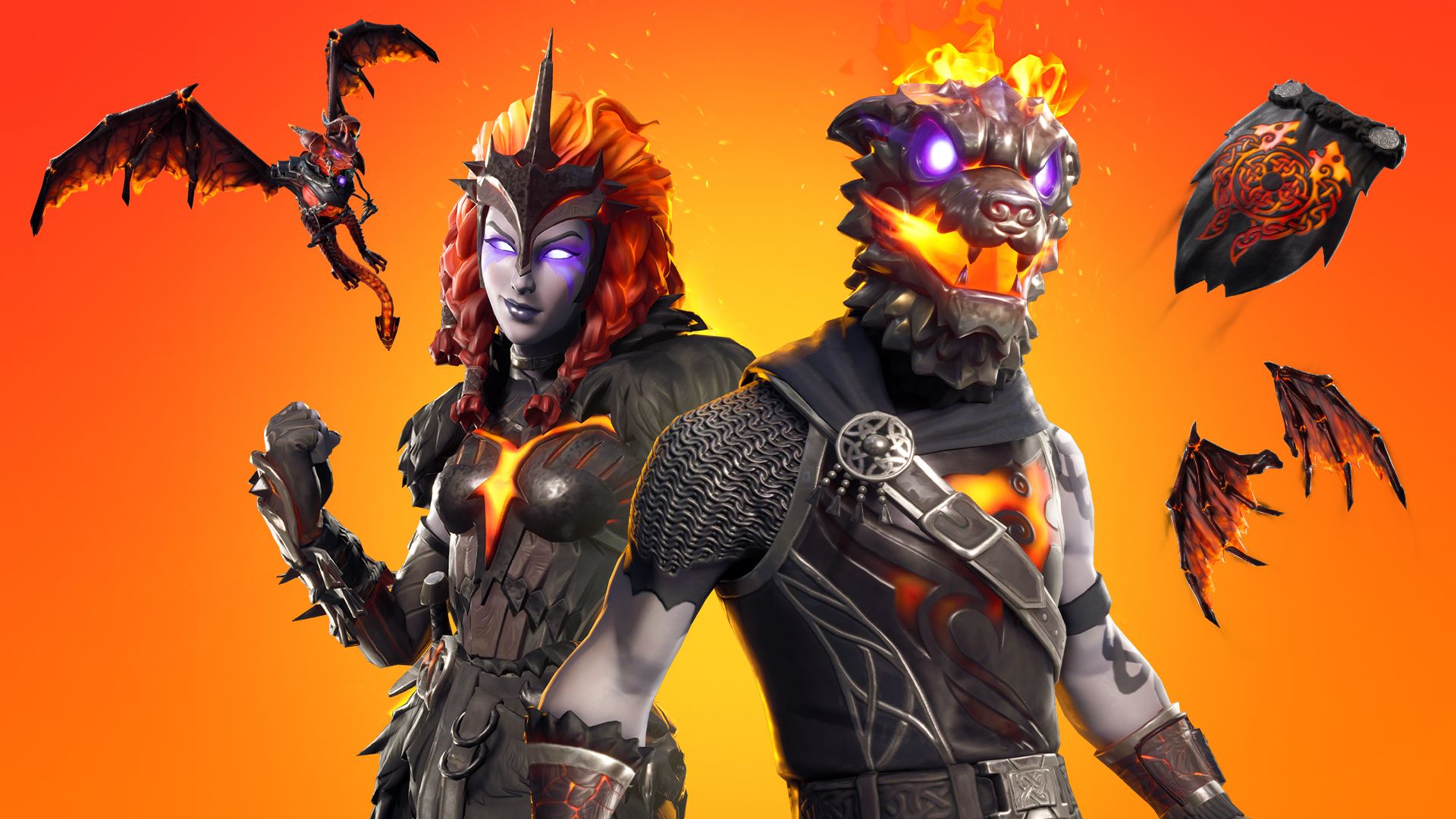 Free Challenges
Launch through flaming hoops with a cannon (0/3) = 5 Battle Stars
Stage 1/3: Harvest (500) Wood in a single match = 2 Battle Stars

2/3: Harvest (500) Brick in a single match = 1 Battle Star
3/3: Harvest (500) Metal in a single match = 2 Battle Stars

Eliminate (3) opponents at Tilted Towers or The Block = 10 Battle Stars
Battle Pass Challenges
Deal (500) damage with an Infantry Rifle or Heavy Assault Rifle = 5 Battle Stars
Stage 1/2: Search the treasure map signpost found in Junk Junction = 2 Battle Stars

2/2: Search the X on the treasure map signpost in Junk Junction = 3 Battle Stars

Deal (100) damage within 10 seconds of landing after using a Volcano Vent = 10 Battle Stars
Eliminate (2) opponents from closer than 5m away = 10 Battle Stars
Where to Launch Through Flaming Hoops with a Cannon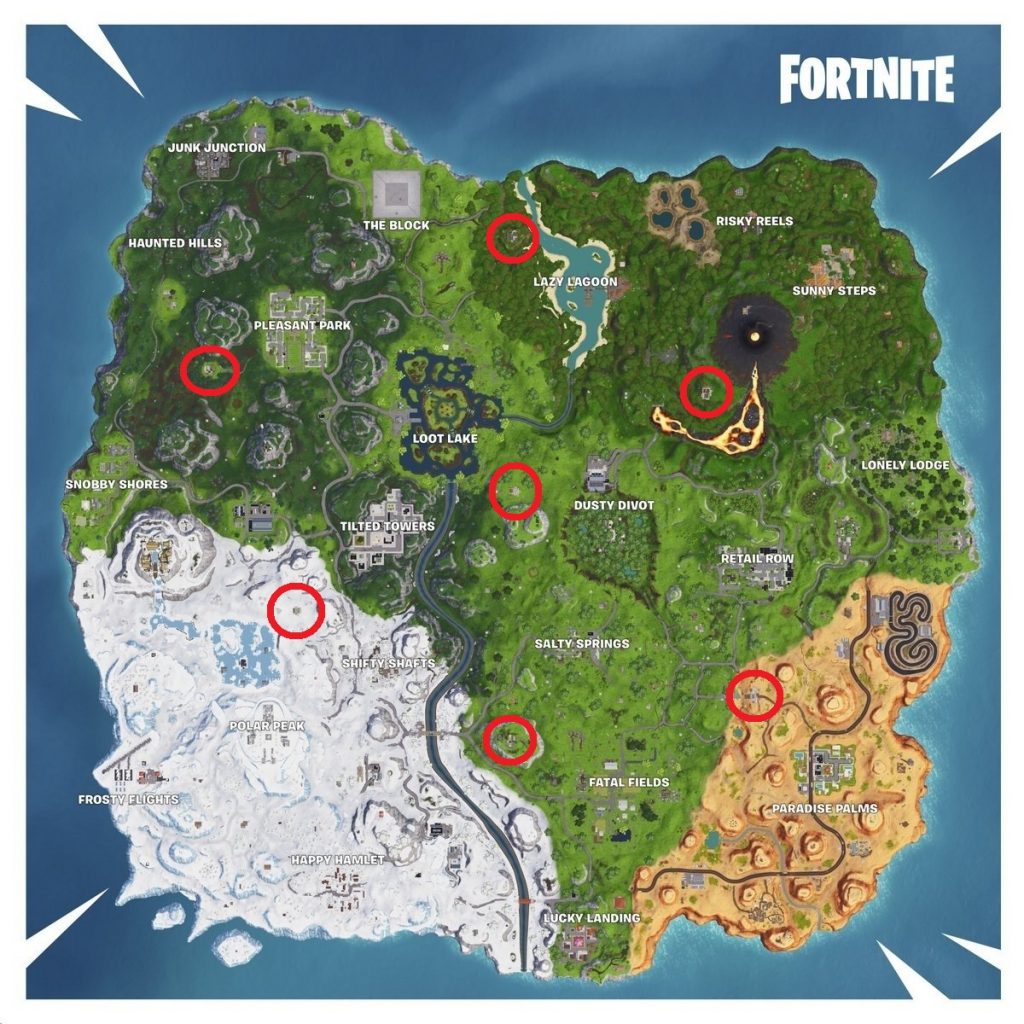 We've had to jump through hoops before, and we've had to shoot out of cannons too. In one of the last free challenges of the season, you'll have to do both.
If you've been keeping up with the Season 8 challenges you'll also know that the best place to find cannons is at pirate camps (which we've had to locate twice before as well). We've marked 7 pirate camp/flaming hoop locations on the map above.
Once there, make sure you aim carefully before firing– it'll be a long walk back with each miss. You could also try building a sort of scaffolding that places you closer to the ring, and then moving the cannon closer before attempting a launch.
Where to Search for the Treasure Map Signpost in Junk Junction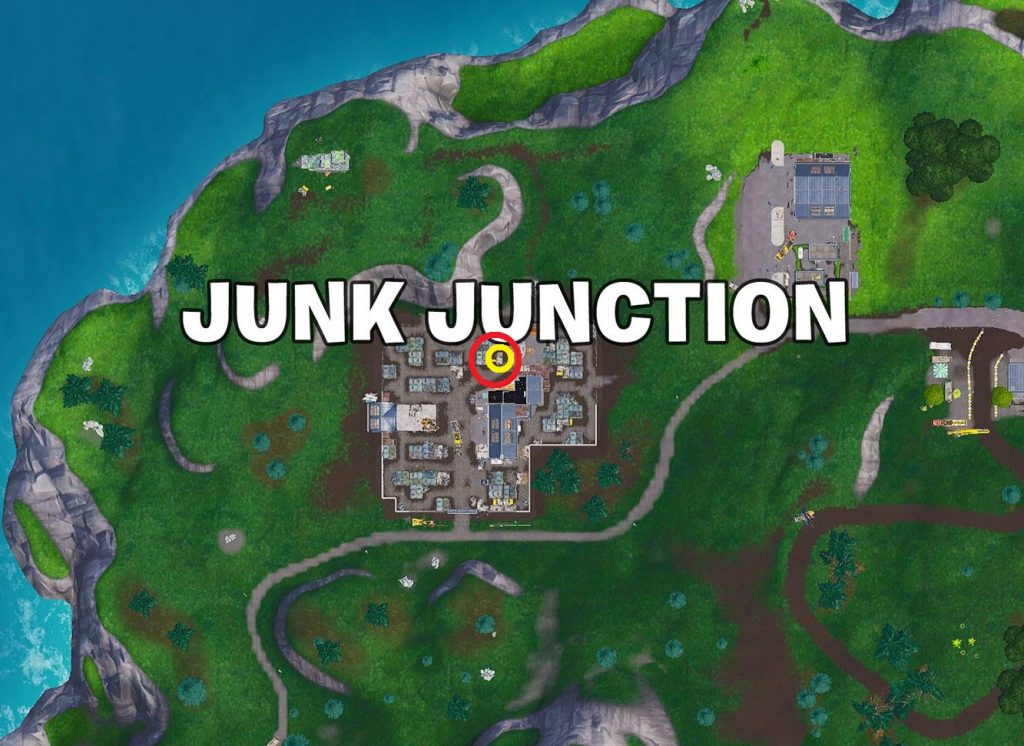 Before we find the treasure, we need to find the treasure map. Head to Junk Junction as the challenge describes, and then head to the northern part of the area, just to the west of the basketball court. You'll find the signpost you need to interact with (to get the map) right next to a big blue storage container. We've marked the location on the map above.
Where to Find the Location of the "X" on the Treasure Map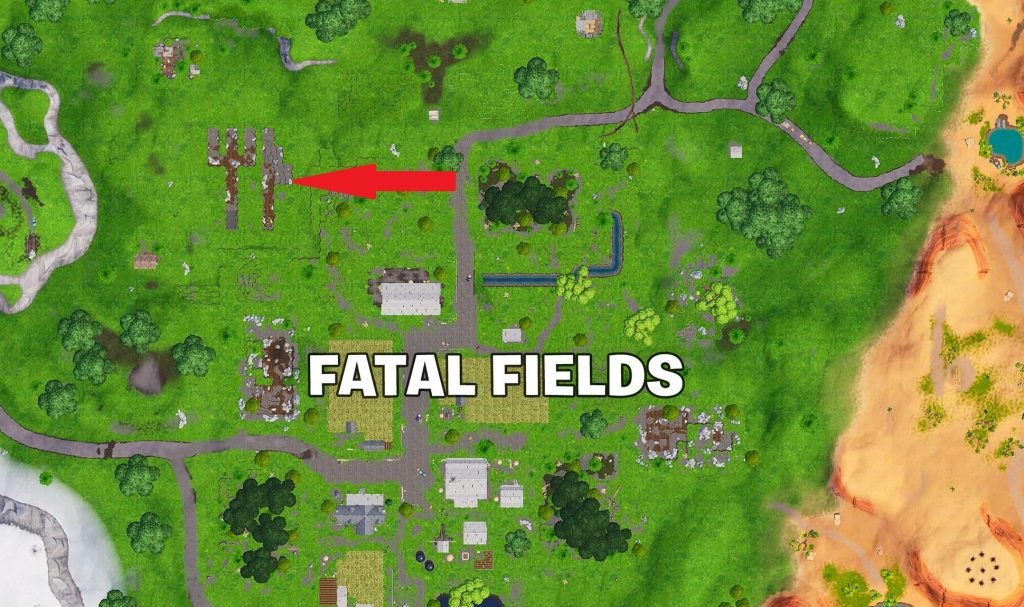 As you can see from your newly acquired map, the Battle Star you're looking for is located in the "fork" and "knife"-shaped markings northwest of Fatal Fields. Just like the signpost in Junk Junction, you can expect this area to be crawling with other players… so come prepared.
Get Your V-Bucks and Exclusive Fortnite Skins from CDKeys
Some of the Week 9 challenges are for Battle Pass owners only. To get a Battle Pass, you need V-Bucks. V-Bucks can also get you all those sweet new Avengers cosmetics.
We have a way for you to get discounted V-Bucks by using the cards available in the Top-Ups section of our webstore. Or you can get V-Bucks directly for Xbox One and PS4. Follow those links if you want to save yourself some money.
Need any extra help on this week's challenges? Leave a question in the comments section below, or as the community on our Facebook page!