Week 9 challenges of Fortnite Season 8 is packed with new content! A lot of exciting stuff was added in the update this week, including an Avengers Endgame Limited Time Mode and exclusive Avengers skins.
You can save some money on all the new cosmetics if you pick up your V-Bucks through the CDKeys webstore.
We post the challenges each week when they go live, so be sure to follow our blog! If you're looking for previous Season 8 challenges, you can find them here:
Big Telephone Numbers and Jigsaw Pieces Map | Fortnite Season 8, Week 8 Challenges
Fast and Easy Map and Guide | Fortnite Season 8, Week 7 Challenges
Full List, Locations and Guide | Fortnite Season 8, Week 6 Challenges
Pirate Camp Locations, Bouncy Ball Guide and More | Fortnite Season 8, Week 5 Challenges
Pirate Cannon and Baller Locations Map | Fortnite Season 8, Week 4 Challenges
Get Your V-Bucks and Exclusive Fortnite Skins from CDKeys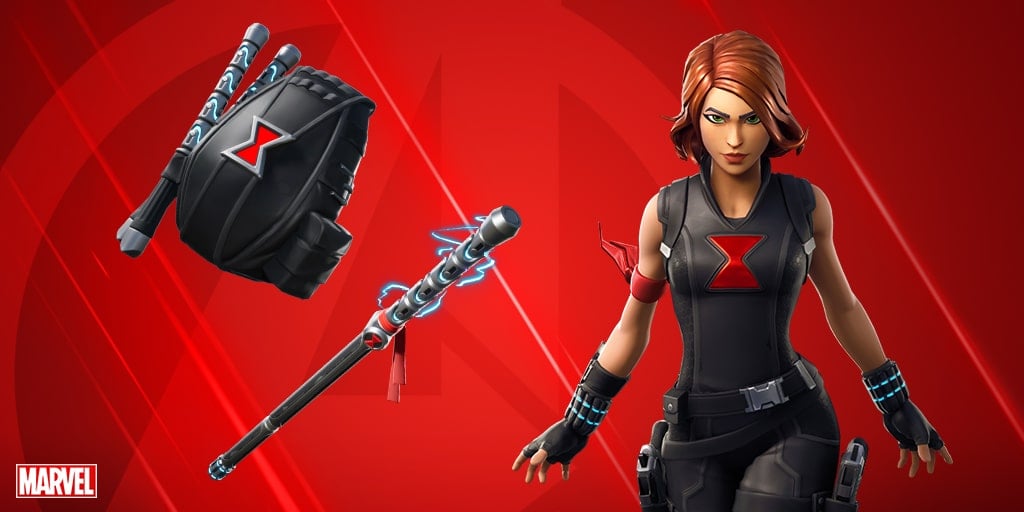 Some of the Week 9 challenges are for Battle Pass owners only. To get a Battle Pass, you need V-Bucks. V-Bucks can also get you all those sweet new Avengers cosmetics.
We have a way for you to get discounted V-Bucks by using the cards available in the Top-Ups section of our webstore. Or you can get V-Bucks directly for Xbox One and PS4. Follow those links if you want to save yourself some money.
Fortnite Season 8, Week 9 Challenges
All the Week 9 tasks are below, along with a map and guide to help you find all of the dance locations.
Free Challenges
Stage 1: Land at… (0/5)

Loot Lake (1)
Lucky Landing (1)
Salty Springs (1)
Lonely Lodge (1)
Haunted Hills (1)

Search Chests at Polar Peak or Lonely Lodge (0/7)
Ride 3 different Volcano Vents without landing (0/1)
Battle Pass Challenges
Stage 1: Dance between… (0/3)

Three ice sculptures (1)
Three dinosaurs (1)
Four hot springs (1)

Deal damage to opponents from below (0/500)
Revive a teammate at a Reboot Van (0/1)
Eliminate an opponent in different matches (0/5)
"Dance Between" Locations – Ice Sculptures, Dinosaurs, Hot Springs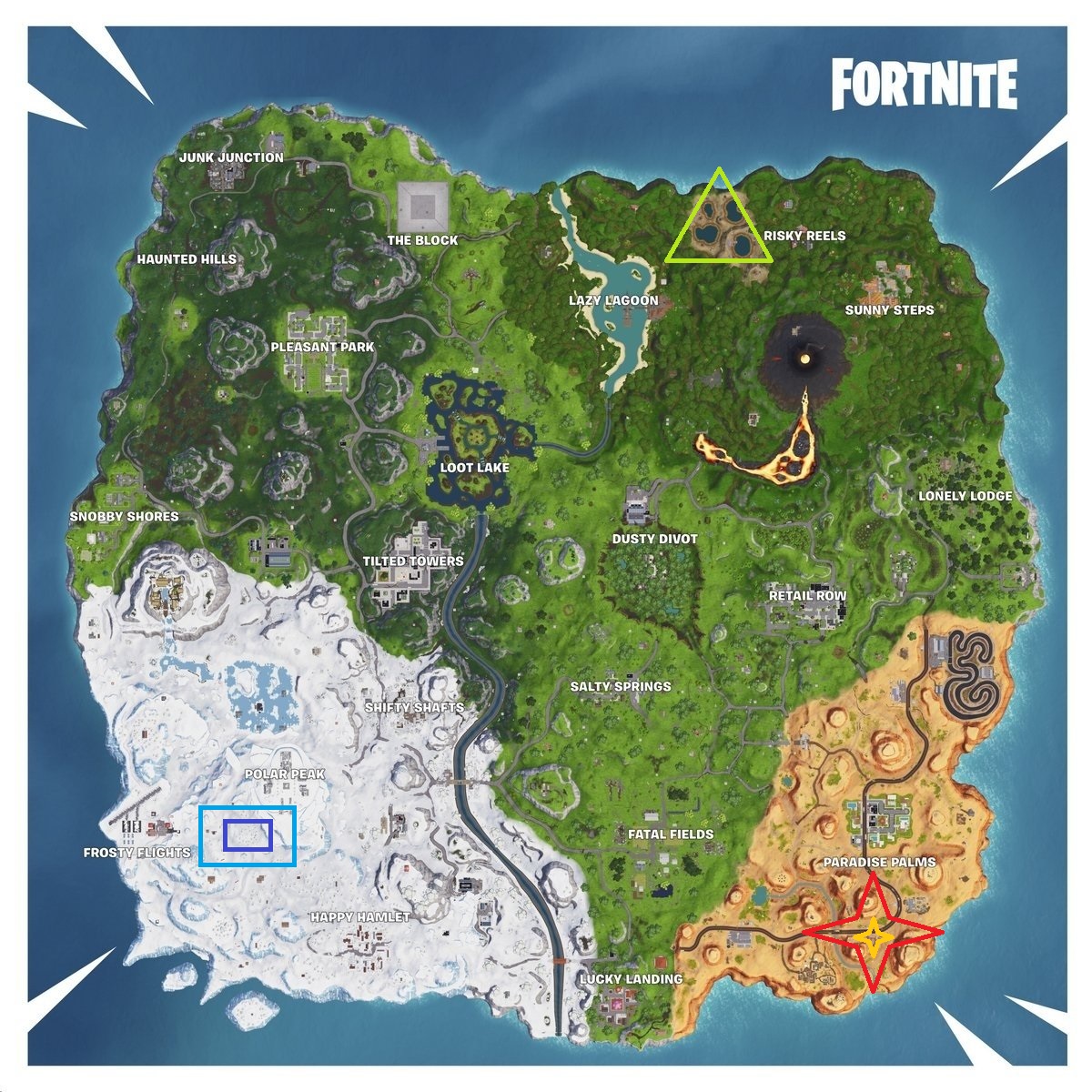 The dancing part is simple, and the locations will be too if you use the handy map we've provided above. The blue rectangles mark the ice sculptures, the green triangle is for the hot springs, and the red star is where you can find the three dinosaurs.
That wraps up everything you need to know to solve the weekly challenges this time around. If you need any extra help with one of them, let us know in the comments below!