Back in November, Microsoft announced over 50 upcoming additions to the Xbox Game Pass catalog (for both console and PC). Two of the most anticipated games in the bunch are available now, and beta access for one of the most promising multiplayer games of 2020 is arriving next week.
We've got all the info for you below, along with details on how PC players can take advantage of our Game Pass deals as well. And, as hinted via Game Pass' Twitter, "this month is just getting started"… Expect more game announcements very soon.
Become an Xbox Game Pass Member Now
Get Even More (and PC Access) with Game Pass Ultimate
New Xbox Game Pass Games – February 2020
Final Fantasy XV
Available Now
In addition to Microsoft exclusives, some of the biggest franchises in gaming history are finding their way to the Game Pass catalog. The Final Fantasy series is one of these new additions and The Royal/Windows Edition of XV is available right now. This version includes tons of post-launch content thanks to the game's Season Pass. Step into the only truly open-world Final Fantasy game to date, and "reclaim your throne."
The other FF titles making their way to Game Pass in 2020 will include:
VII
VIII Remastered
IX
X | X-2 HD Remaster
XII: The Zodiac Age
XIII
XIII-2
Stay tuned to the CDKeys.com blog for updates on their release.
Wolfenstein: Youngblood
Available Now
Youngblood takes place 19 years after the events of The New Colossus. It's the 1980s, and America has been recently liberated from Nazi rule; but the evil menace has yet to be completely destroyed. If this sounds familiar, it's because Youngblood takes place in the same timeline as Wolfenstein: Cyberpilot VR.
The hero BJ Blazckowicz has disappeared during an operation in Nazi-controlled Paris, and now the next generation of heroes must come and rescue him. In Youngblood, it's up to BJ's twin daughters to take down the ever-persistent Nazi regime from their base of operations deep in the catacombs of Paris.
Prepare to experience the most open-ended Wolfenstein game yet, and also the very first co-op Wolfenstein adventure for next-gen systems!
Death Squared
Available Now
Like any good party game, Death Squared delivers hours of creative co-op action. And, like any good party game, there's also plenty of challenging puzzles that could lead to some heated arguments.
You're going to need to communicate to survive the deadly traps, hazards, and robot explosions. Or, avoid the chaos of working with other humans and play through the main campaign solo!
Bleeding Edge – Beta
Game Pass members on PC and Xbox One alike can be the first to try out one of the most anticipated new games of 2020. The Closed Beta for Bleeding Edge will begin on Friday Feb. 14, and will continue through the weekend. You'll find the game available to download and install via the Game Pass for PC app or on the Xbox Game Pass page of your console closer to the start date.
If you're not familiar with it,  Bleeding Edge is an upcoming online brawler in which you'll group-up in teams of 4, select from a wide range of fighters, and experience fast and colourful competitive chaos. And, if that wasn't enough to pique your interest, Bleeding Edge comes from the same studio behind Hellblade: Senua's Sacrifice and DmC: Devil May Cry!
Get Xbox Game Pass for PC with "Ultimate"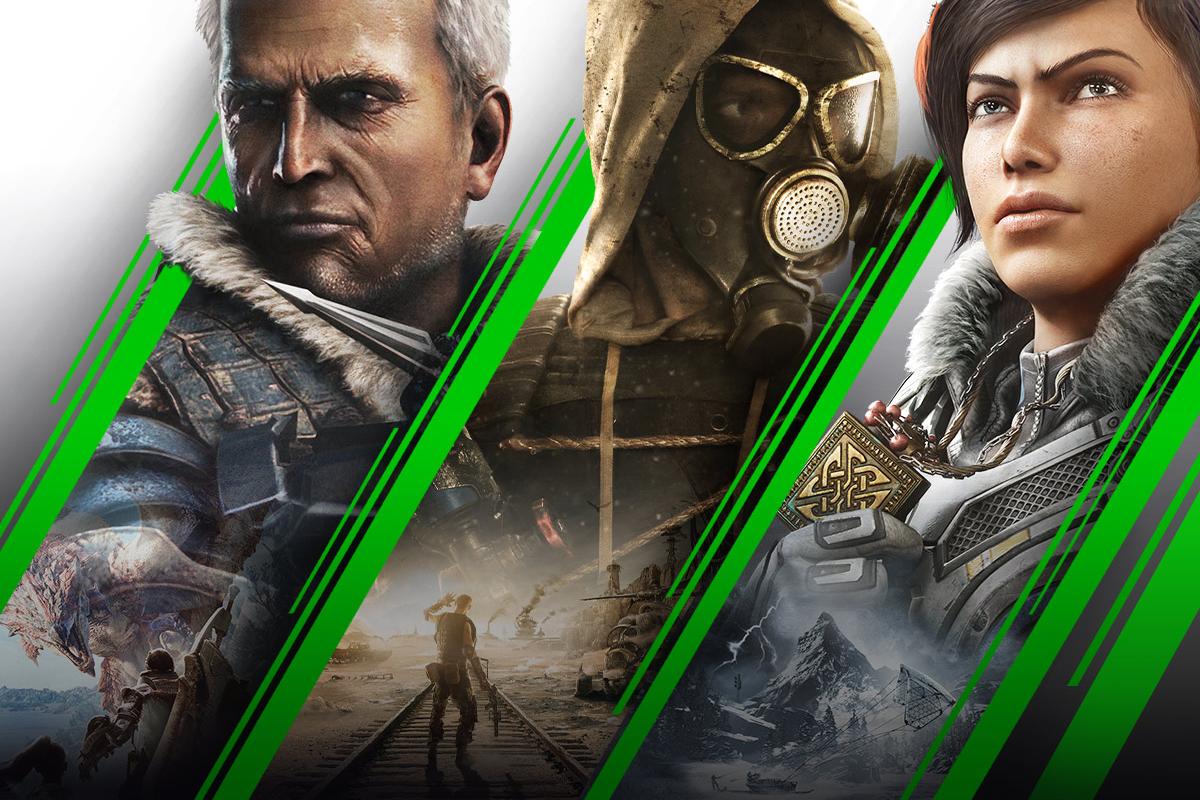 Players can now get Xbox Game Pass and Xbox Live Gold bundled in one package called "Xbox Game Pass Ultimate". With Ultimate, you can also play an ever-growing library of games on your PC too!
In addition to the wide library of titles available for Xbox One and PC, Game Pass Ultimate gives players access to special bonuses as well. Like exclusive sales, ultra-fast multiplayer, and Microsoft exclusives (on the day they launch).
Upgrade to Xbox Game Pass Ultimate Now
Don't need all the PC games and/or Xbox Live Gold? You can save yourself some cash and get a standard Game Pass subscription for about the price of a coffee.
Which of the new additions are you most excited about? Let us know in the comments below or on the CDKeys.com Facebook page.
Keep an eye on our blog for more Game Pass news.