As we head towards an all-new console generation at the end of the year, 2020 is rolling out a lineup of exciting new games and long-awaited remakes. Here are 20 Anticipated games of 2020 that we can't wait to play. (Please no delays!)
Let us know what your most anticipated games of 2020 are in the comments below or on our Facebook page. And check out the CDKeys Coming Soon selection to save some cash on all your 2020 pre-orders.
12 Minutes
2020 (PC, Xbox One)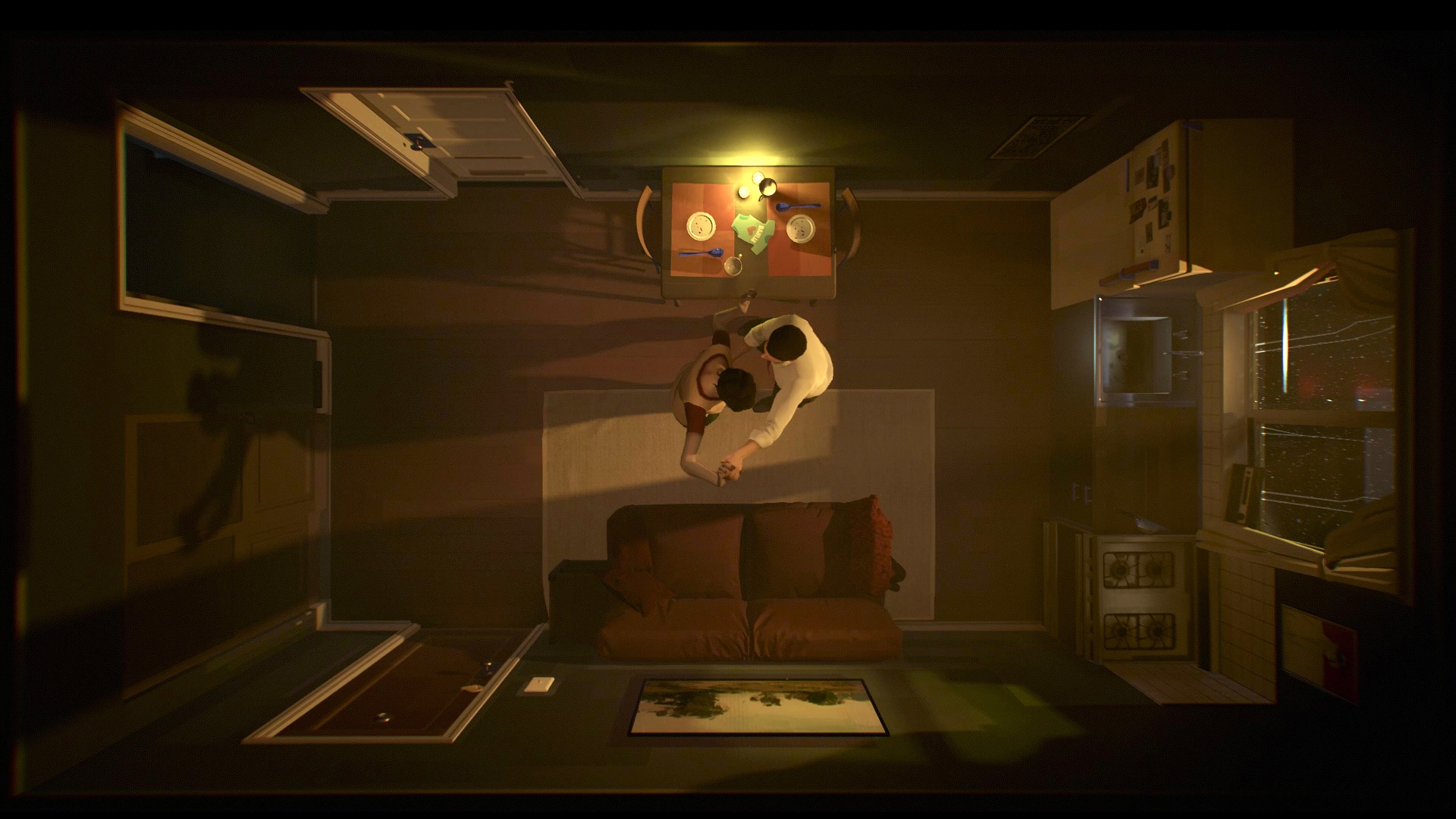 12 Minutes is an innovative new indie title brought to you by the publisher of What Remains of Edith Finch. Through a top-down view of an apartment suite, the player lives (and re-lives) 12 life-altering and ever-changing minutes to solve a mystery. After 6 long years of development, we can't wait to finally play this creative psychological thriller (on Game Pass) later this year.
Upgrade to Xbox Game Pass Ultimate Now
Animal Crossing: New Horizons
20th March (Nintendo Switch)
Fans of the beloved Animal Crossing series have been on the edge of their seats since a teaser trailer (a year ago) promised the next game in 2019. But a delayed game is better than a bad game, right? And from the looks of it at the latest Nintendo Direct, New Horizons will bring more of the same peaceful, playful, and addictive Animal Crossing goodness we know and love.
Bleeding Edge
24th March (PC, Xbox One)
Bleeding Edge was announced at E3 2019 with a bang and ended up taking home multiple "best of" awards from the event. In this all-new online brawler, you'll group-up in teams of 4, select from a wide range of fighters, and experience fast and colourful competitive chaos. And, if that wasn't enough to pique your interest, Bleeding Edge comes from the same studio behind Hellblade: Senua's Sacrifice and DmC: Devil May Cry!
Look out for a closed beta trial of the game in February (ahead of its slated release date in March), and get in the action on day-one with Game Pass.
Upgrade to Xbox Game Pass Ultimate Now
Cyberpunk 2077
16th April (PC, PS4, Xbox One)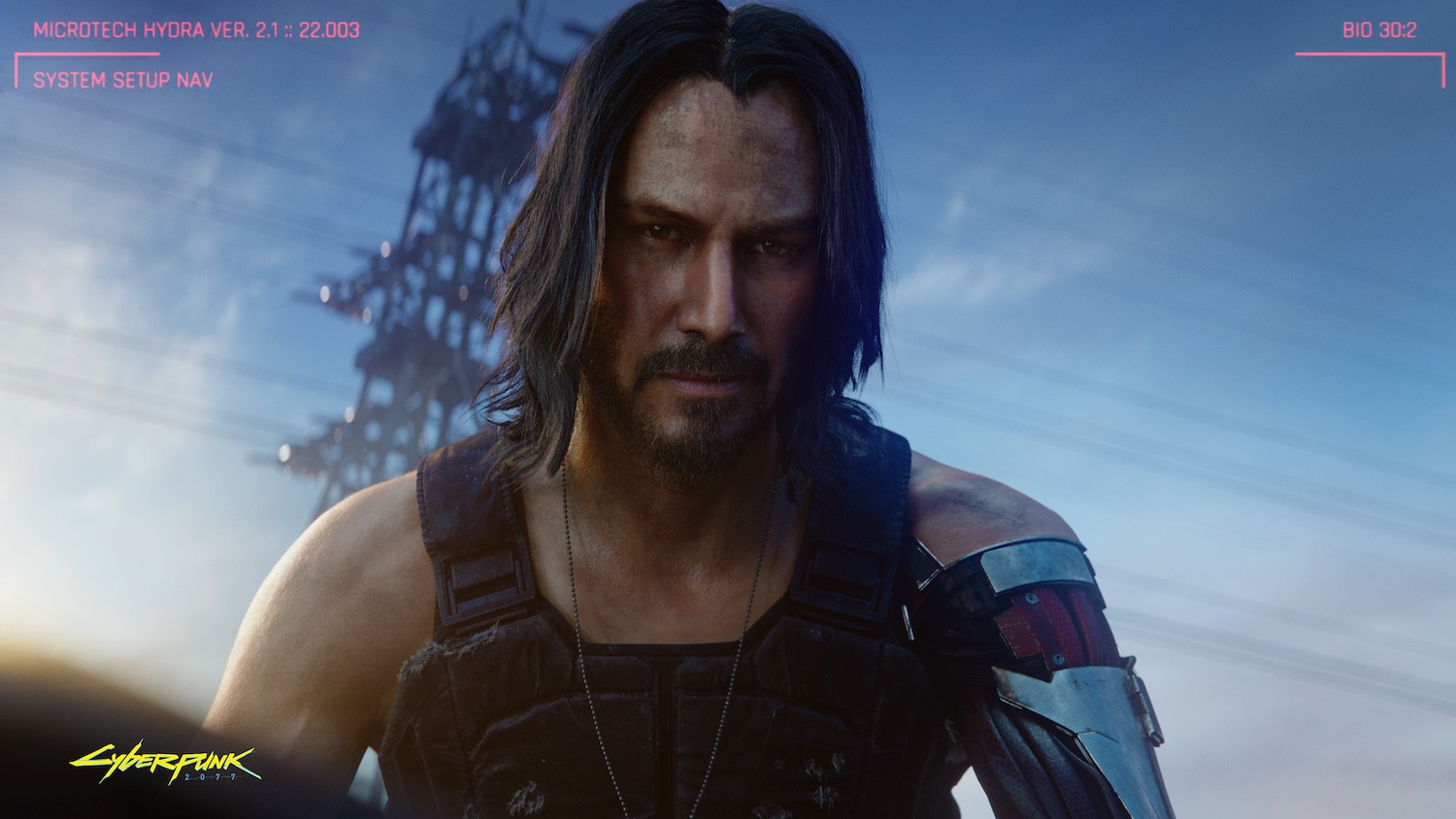 Cyberpunk 2077 has been on many gamers' "must play" list since it was first unveiled at E3 2018. Developer CD Projekt RED is behind this Blade Runner-like RPG– the same team responsible for the award-winning Witcher series. With Keanu Reeves now in the mix, Cyberpunk 2077  seems almost too good to be true.
Save Big When You Pre-Order from CDKeys.com
DOOM Eternal
20th March (PC, PS4, Xbox One, Switch, Google Stadia)
Returning in 2016, "Doom" was a reboot of the original 90's gem, and it breathed new life into the series. Now, Doom Eternal plans to double-down on the success of the reboot. Demons have begun to invade Earth, and the Doom Slayer (you) is once again humanity's only hope.
Save Big When You Pre-Order from CDKeys.com
Dying Light 2
Spring 2020 (PC, PS4, Xbox One)
Originally revealed at E3 2018, Dying Light 2 looks to make all first game's best features even better. There will be an even bigger open world in the sequel, finely tuned parkour, relentless zombies, and decision-making that will change the entire game. In addition, developer Techland has shared that the zombies in Dying Light 2 will go through a sort of "life cycle"; transforming into different shambling shapes and acquiring various abilities/weaknesses as they evolve.
Elden Ring
June 2020 (PC, PS4, Xbox One)
Elden Ring will be the next game from the massively influential FromSoftware team. If you're not familiar with the developer,  they're the minds behind Dark Souls, Bloodborne, and the Game of the Year winner Sekiro: Shadows Die Twice. This time around, FromSoftware is teaming up with the creative genius of George R. R. Martin (the novelist responsible for Game of Thrones).
No official statement has been made regarding Elden Ring's release date, however, a recent leak has pointed to June for its arrival. We don't normally give much credence to "leaks", but this one appears on the developer's website.
As for Elden Rings gameplay, we don't know really anything definitive so far… other than the fact that it'll probably be really, really difficult.
Final Fantasy 7 Remake
3rd March (PS4, PC eventually)
If you played Final Fantasy back in 1997 when it first released, you probably consider it one of the best games ever made. And if you played it anytime after then… you probably feel the same way.
Developer and publisher Square Enix has been working hard on a remake that is faithful to the original while also upgraded to next-gen expectations. The game will release in two parts and will arrive on PS4 first and PC… eventually. Square Enix has stated that its partnership with Sony is a "timed exclusive", yet we don't yet know how long that exclusivity will last.
Ghosts of Tsushima
Summer 2020 (PS4)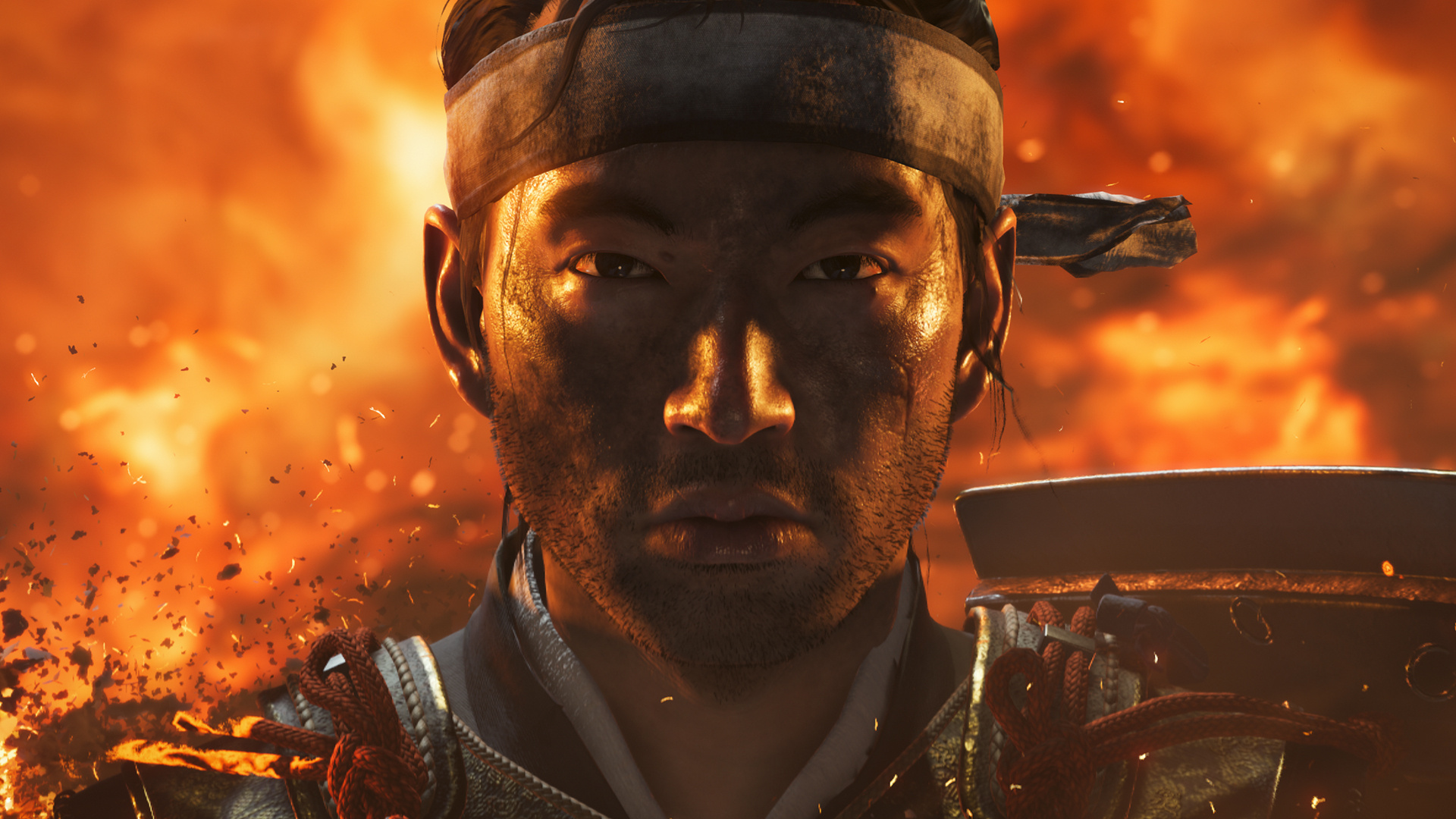 Set aside samurai traditions and forge a new path, the path of the Ghost, as you embark on a vast open-world adventure and wage an unconventional war for the freedom of Tsushima.
Ghosts of Tsushima promises to offer a chance to explore feudal Japan like never before. A vast landscape full of meticulously detailed regions, historic landmarks, and dangerous combat will be available to (finally) experience in 2020.
Gods and Monsters
February 2020 (PS4)
Gods and Monsters is a storybook-like adventure from the creators of Assassin's Creed Odyssey. It's a much more light-hearted and cartoonish look for the development team, but the gameplay, story, and fantastic world look amazingly detailed. Quite frankly, this could be Ubisoft's challenge to Nintendo's Breath of the Wild.
Save Big When You Pre-Order from CDKeys.com
Half-Life: Alyx
March 2020, PC-connected VR consoles)
It's not Half-Life 3, and it's only releasing for PC-based VR consoles,  but we'll take it. The wait is nearly over for fans of one of the most critically acclaimed series in gaming history, and the experience should be more immersive than ever.
Halo Infinite
Holiday 2020 (PC, Xbox One)
Infinite will mark the first mainline Halo game since Halo 5 in 2015, and it looks to be the most ambitious one yet.
Very little information has been provided since it was announced at E3 2018, but we do know that Infinite is being developed with an entirely new game engine that promises incredible results. We also know that it already looks amazing in this trailer, elevating the hype for one of the most anticipated games of 2020.
Upgrade to Xbox Game Pass Ultimate Now
The Last of Us Part 2
29th May (PS4)
This long-awaited PS4-exclusive sequel now has a set release date in 2020. Prepare yourself for more captivating characters, heart-wrenching moments, and the return of a very dear friend…
Sequel to The Legend of Zelda: Breath of the Wild
2020 (Nintendo Switch)
At the E3 convention in June, Nintendo ended its spectacular line-up of announcements with a special surprise. A follow-up to one of the best Zelda games (and one of the best games of all time) is currently in the works, and it'll be a sequel to Breath of the Wild. As one of our anticipated games of 2020, this new release will have some pretty big boots to fill, but that hasn't been much of a problem for each new game in the multi-decade spanning Zelda series.
Microsoft Flight Simulator
2020 (PC, Xbox One)
The next generation of Microsoft's beloved aerial franchises finally lands in 2020. You can expect a wide range of aircraft (everything from light planes to massive jets) and an incredibly realistic world to fly them through. In fact, the entire planet will be yours to explore, and it will all be available through Game Pass.
Upgrade to Xbox Game Pass Ultimate Now
Minecraft Dungeons
April 2020 (PC, Xbox One)
Minecraft's iconic, cubic universe meets online dungeon crawler in an all-new action-adventure experience set to launch in April 2020. Minecraft Dungeons looks like an awesome mash-up of Diablo and Minecraft and represents the next generation of this legendary franchise. As one of the anticipated games of 2020, play this with Game Pass.
Upgrade to Xbox Game Pass Ultimate Now
Ori and the Will of the Wisps
11th February (Xbox One, PC)
If it's anything like Ori and the Blind Forest, this sequel could be both award-winning, and awe-inspiring. A follow up to one of the best platform games in recent years, Ori and the Will of the wisps will take players on a new adventure beyond the forest of Nibel to discover the truth behind the lost ones. The one thing that is guaranteed to be different about Will of the Wisps is that it will be a Microsoft exclusive and will be available day-one on Game Pass (Feb. 11)
Upgrade to Xbox Game Pass Ultimate Now
Resident Evil 3 Remake
3rd April (PC, PS4, Xbox One)
As one of the most anticipated games of 2020, Capcom hopes to hit another home run with yet another remake from the legendary Resident Evil series. Don't get us wrong, we're not complaining, it's just going to be hard to live up to the success of Resident Evil 2.
The RE2 remake is the perfect mix of classic survival/horror gameplay updated with next-gen graphics and controls. It's one of, if not the best games in the long-running Resident Evil series. So RE3 has some Nemesis-sized boots to fill in April.
Tell Me Why
Mid-2020 (PC, Xbox One)
If you're into narrative-driven, episodic adventures then you won't want to pass up Tell Me Why this summer. Developed by the team behind Life Is Strange, Tell Me Why promises another intimate thriller that explores heavy, mature themes against the backdrop of a small Alaskan town. Look out for more info on Tell Me Why as its release date gets closer. Play it on Game Pass (Xbox One and PC) when it is released.
Upgrade to Xbox Game Pass Ultimate Now
Watch Dogs: Legion
6th March (PC, PS4, Xbox One, Google Stadia)
Yep, Watch Dogs 3 is really happening. Legion is set in very near future London after Brexit has separated the country from the European Union. In Ubisoft's version of the events, this didn't go quite as smoothly as planned…
The biggest new feature planned for Watch Dogs Legion is the ability to "become" any NPC you encounter throughout the detailed open-world. Check the Reveal Trailer, the World Premier Trailer, and this Walkthrough for lots of information and gameplay.