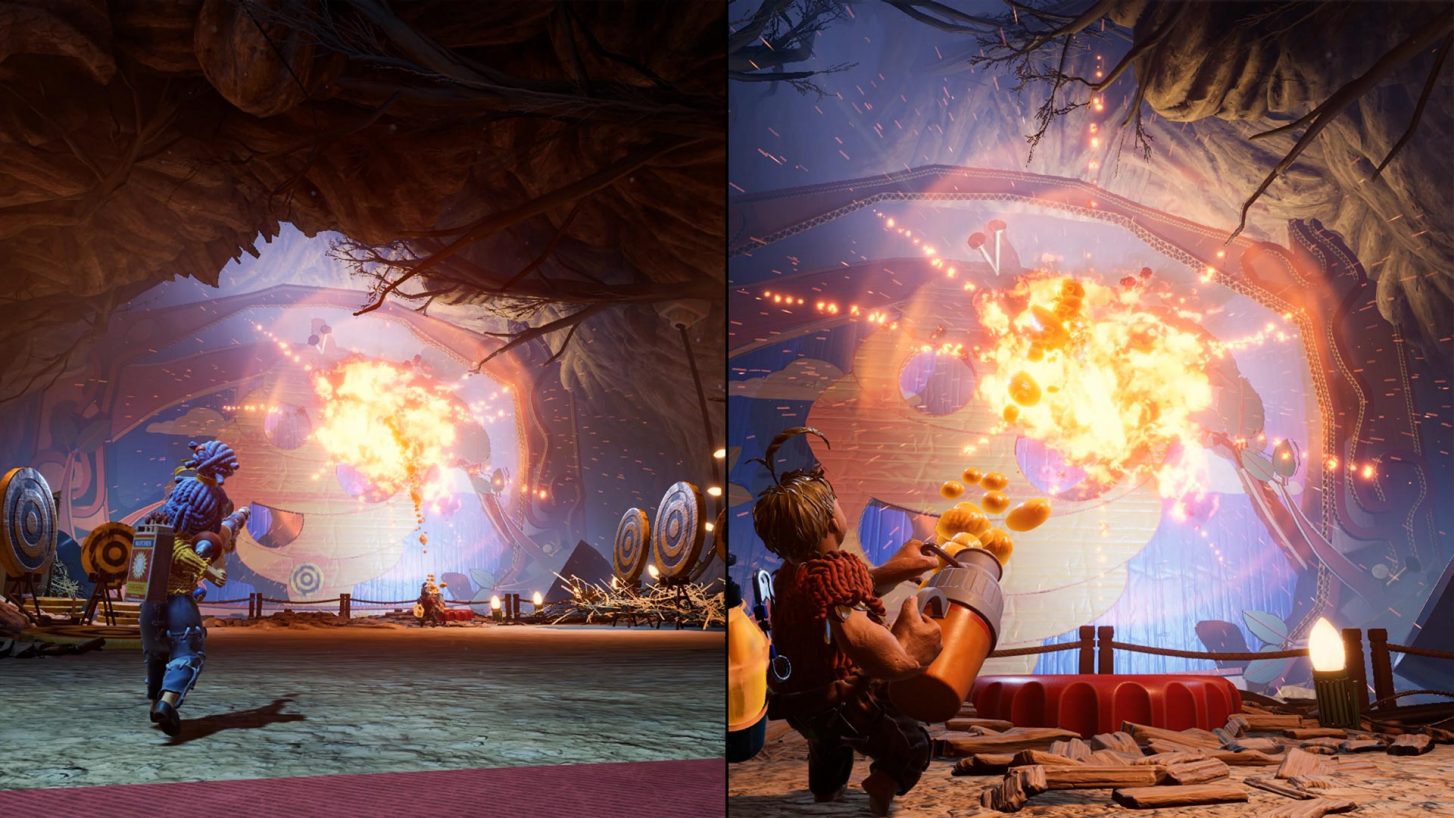 It Takes Two is another co-op-only adventure from award-winning indie developer Hazelight Games. That's the same team who brought us A Way Out and Brothers: A Tale of Two Sons. Out today is a brilliant new platformer adventure that's easily one of the Best New Releases in March. 
It Takes Two is perfect for either couch or online multiplayer, and it's now available for PC, PlayStation 4, PlayStation 5, Xbox One, and Xbox Series X/S. Plus, you can invite a friend to join for FREE by using the game's Friend Pass system that's available across all platforms.
We're Better Together
It Takes Two is a charming, nostalgic, genre-blending platform adventure game that's designed purely for co-op gameplay. You and a friend will work together (for FREE with Steam's Remote Play) to overcome the fantastical obstacles that two humans turned into dolls by a magic spell may typically face!
Multiplayer is possible either online or on a couch via split-screen; and working together is the only way you'll make it past It Takes Two's unpredictable obstacles.
Gameplay and Features
Wondering whether It Takes Two is right for you (and your co-op mate)? Here's a round-up of the game's features as provided by publisher Electronic Arts:
Pure co-op perfection — Invite a friend to join for free with Remote Play Together**, and experience a thrilling adventure built purely for two. Choose from couch or online co-op with split-screen play, and face ever-changing challenges where working together is the only way forward.
Gleefully disruptive gameplay — From rampaging vacuum cleaners to suave love gurus, you never know what you'll be up against next. Filled with genre-bending challenges and new character abilities to master in every level, experience a metaphorical merging of gameplay and narrative that pushes the boundaries of interactive storytelling.
A Universal Tale of Relationships — Discover a touching and heartfelt story of the challenges in getting along. Help Cody and May learn how to overcome their differences. Meet a diverse cast of strange and endearing characters. Join forces and go on an adventure you'll treasure — together!
So What're you waiting for? Grab your discounted key from CDKeys, and then use your Friend Pass to invite a mate along!
Check out the Most Anticipated Games of 2021 for more great titles launching soon.
And be sure to follow CDKeys on Twitter, Facebook, and Instagram for more updates on the latest releases!