All your Hunting Party work will finally pay off this week!
I've you've been completing all the weekly challenges in Season 6 (including the ones below), and have hunted down all the hidden Battle Stars or Banners that those challenges unlock; you're getting an exclusive skin (and back bling). Check it out below! If you missed some of the past weeks' challenges, here's Week 6 and Week 5, and you can find more Fortnite info on our blog.
Ready, A.I.M., Fire
First things first, let's talk about that exclusive skin that's now available to all the dedicated Hunting Party Fortnite-ers out there:
The new A.I.M skin will have you "scanning area for targets"! And, once you unlock this exclusive skin you'll also get the back bling that comes with it… which may be even cooler than the skin. Why? Because that little number indicator that you see in the picture below will actually count up the kills you get in each match! And, because it's separate from the A.I.M skin, you can use this exclusive back bling with any other skins you already have!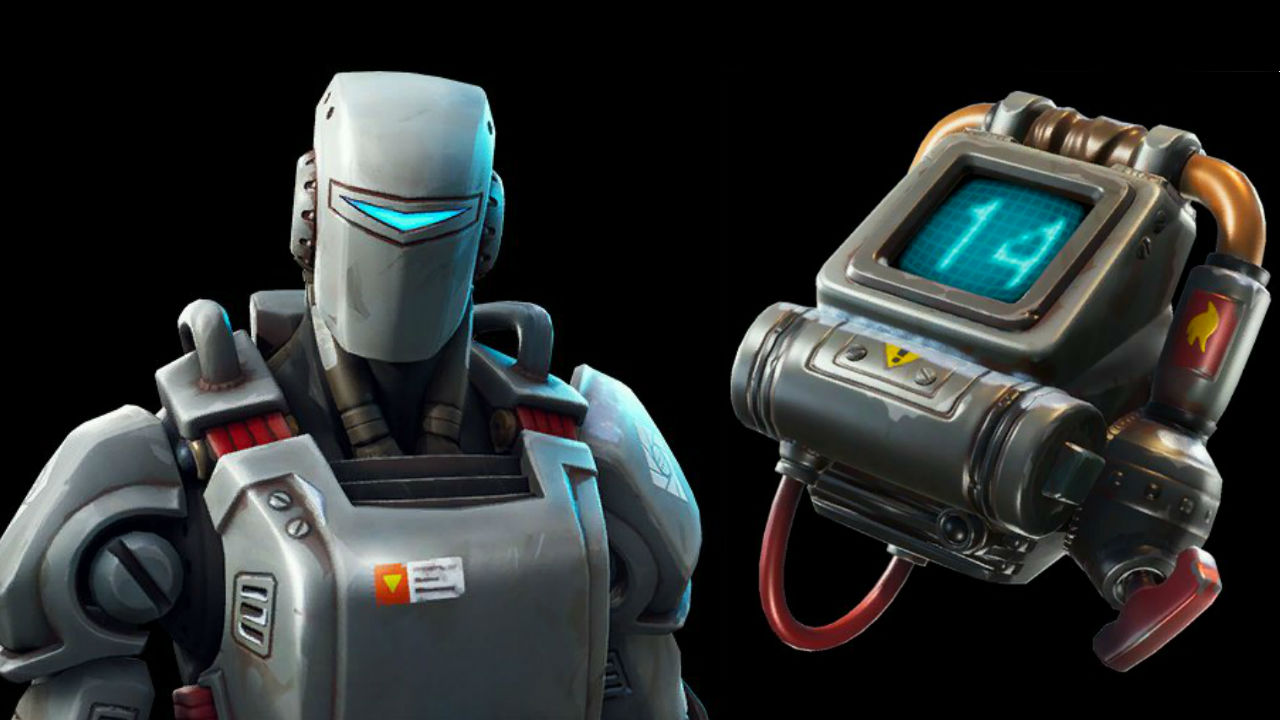 Last Hidden Battle Star Loading Screen
Here's where you can find that last hidden Battle Star to complete your Season 6 Hunting Party journey. First, let's check out the loading screen this week:
As you can see, off in the background of the really awesome cube explosion event that took place last Sunday, is the very faint Battle Star watermark we're looking for. You'll need to head to one of the new islands created by that same cube explosion event. These islands have formed where Loot Lake / Leaky Lake used to be:
Fortnite Season 6, Week 7 Challenges
Last but not least, here's what you need to do this week to finish your Hunting Party journey and earn that sweet A.I.M skin:
Free Challenges
Search seven ammo boxes in a single match (0/7)

Deal headshot damage to opponents (0/500)

Stage 1: Deal damage to opponents in a single match (0/300) – [Hard]
Battle Pass Challenges
Stage 1: Destroy trees (0/50)

Skydive through floating rings (0/20)

Stage 1: Consume five apples (0/5) – [Hard]

Eliminate opponents in Pleasant Park (0/3) – [Hard]
The challenges are not too tough this week, but they are a little tedious. If you need help with any of them let us know in the comments below, or speak up on one of our social media accounts! (Twitter, Facebook, Instagram)