The releases are as hot as the summer heat this month! There are a few Nintendo Switch exclusives dropping that you're going to want to get your hands on, in addition to a major expansion to one of the biggest MMORPGs out right now. There are some titles which you'll remember seeing in our 2019 titles to look out for blog post. Here are the top 9 new games in July you should look forward to playing.
New Games in July
Final Fantasy XIV (14): Shadowbringers
2nd July
First to kick off the list of new games in July… While it's technically a DLC expansion, there's so much original content in Shadowbringers that it's basically a whole new game. With over 14 million players worldwide, Final Fantasy's online RPG keeps getting better and better.
In addition to new jobs and a new playable race, players can look forward to a level cap increase, new enemies, new dungeons/raids, and much more. Find out more details on the Shadowbringer product page in the CDKeys webstore.
Attack on Titan 2: Final Battle
5th July
In a few days, Final Battle will allow you to play through seasons 1-3 of the gripping Attack on Titan anime.
A.O.T. Final Battle includes all-new playable characters, with over 40 in total. Destroy your enemies with new equipment like the Thunder Spear, and suit up in the Anti-Personnel Omni-Directional Mobility gear!
You'll also experience something new, as A.O.T. 2 Final Battle allows you to take down Titans to reclaim outside territories in the all-new reclamation mode. Select a custom squad from a variety of characters, including those that weren't together in the original Attack on Titan anime. A great addition to the new games in July list; you can finally build the ultimate Titan-killing dream team!
Redeemer (Enhanced Edition)
12th July
Redeemer was delayed last month so developers could put the final touches on this detailed game. On 12th July the wait will finally be over, and it looks like it'll be worth it!
In Redeemer, you'll play as Vasily, a man who tried to find peace as a monk but was too haunted by his violent past and desire for redemption to do so.
Being a peaceful monk didn't work so well for Vasily, but brutal revenge sounds good! Put your mercenary past to good use as you wield a variety of powerful jump, charge, and combo attacks. Learn the patterns of enemies and take them down swiftly with the parry system. With the right timing, you'll be unstoppable!
Dragon Quest Builders 2
12th July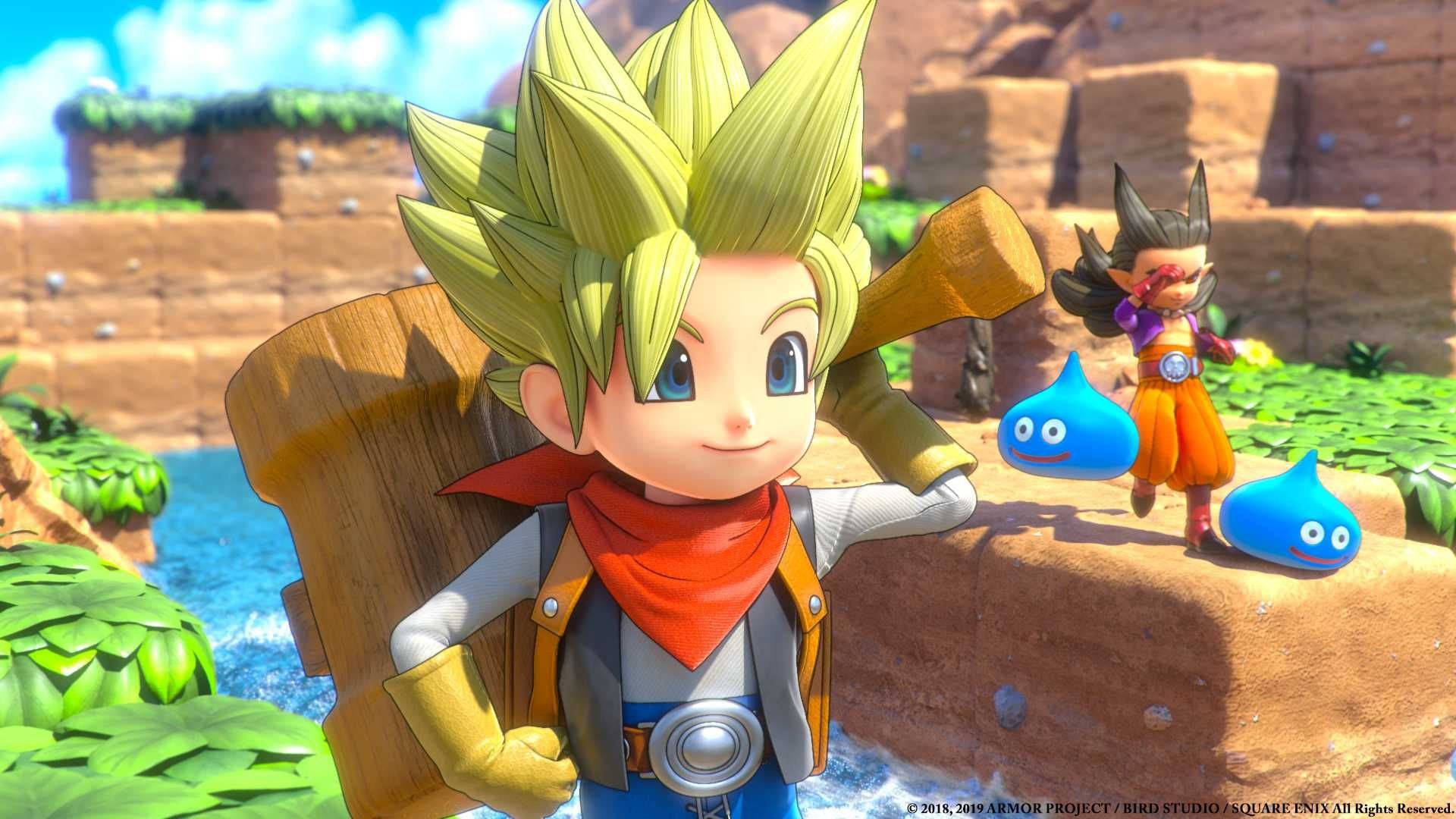 Both new and veteran builders alike will enjoy all the new features (and classic enemies) in Dragon Quest Builders 2.
After washing up on the shore of the Isle of Awakening, you'll embark on a journey to help restore the land to its former glory. With the all-new fast-travel system in Dragon Quest Builders 2, players can dart around the island to wherever they're needed most. You can even explore both land and sea with the help of your trusty hang-glider and new underwater exploration features.
Create a unique builder and start your journey across a land filled with interesting characters!
Marvel Ultimate Alliance 3: The Black Order
19th July
Because it's exclusive to Nintendo's console, this addition to the new games in July alone might make a lot of people go out and buy a Switch.
Marvel Ultimate Alliance 3 features a wide selection of Avengers, X-Men, and Guardians of the Galaxy characters, along with other lesser-known Marvel heroes. You'll assemble your team and fight to save the universe from Thanos and The Black Order.
Ultimate Alliance 3 will bring a new storyline to the Nintendo Switch, filled with unexpected events and appearances from fan-favourite Marvel characters. The action will feel more immersive than ever thanks to the "Heroic Camera" perspective, and on and offline play are both supported. Simply pass the controller to your friend for them to join in on the Marvel action!
Fire Emblem: Three Houses
26th July
Three Houses is the 16th entry in the Fire Emblem series, but this one is a huge deal. Why? Because it's the first Fire Emblem game on a Nintendo console in over a decade!
Three Houses will still be a tactical RPG like previous entries in the series, but it will now feature larger confrontations and new 3D battle arenas. Outside of combat, the story will focus on four main characters (Edelgard, Byleth, Claude and Dimitri), and the world will be fully rendered too! Expect this to be the most ambitious Fire Emblem game yet.
Wolfenstein: Cyberpilot VR
26th July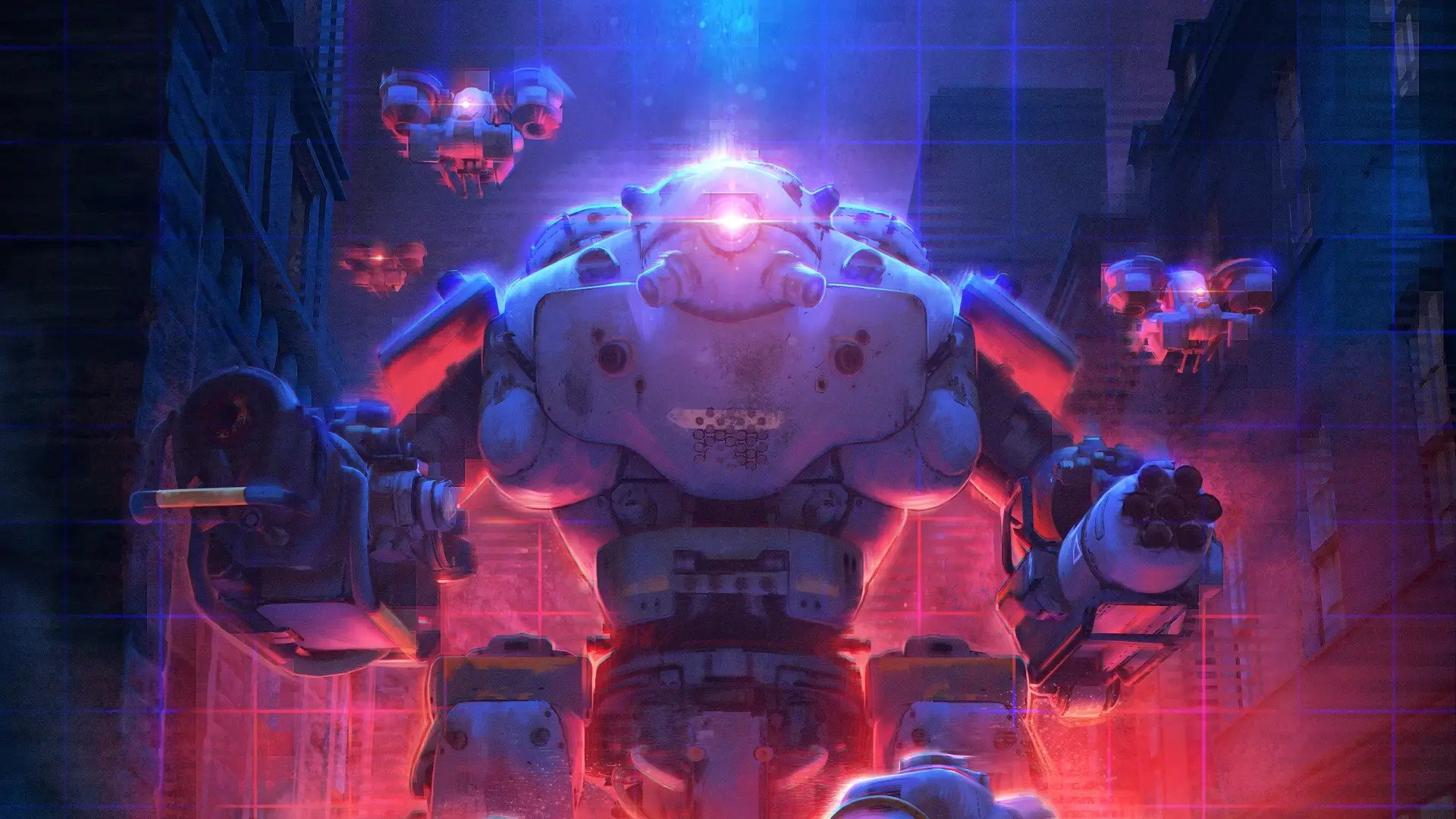 Crank your Nazi butt-kicking up a notch with Cyberpilot – the new Wolfenstein VR experience.
In an alternate reality, Nazis control Paris in the 1980s. As the best hacker around, it's time for you to lead the resistance by turning the enemy's own war machines against them! You'll shoot, smash, and burn your way through foes in this all-new VR experience.
Prepare to turn the City of Lights into the City of Dead Nazis!
Wolfenstein: Youngblood
26th July
Youngblood takes place 19 years after the events of The New Colossus. It's the 1980s, and America has been recently liberated from Nazi rule – but the evil menace has yet to be completely destroyed. If this sounds familiar, it's because Youngblood takes place in the same timeline as Wolfenstein: Cyberpilot VR listed above.
The hero BJ Blazckowicz has disappeared during an operation in Nazi-controlled Paris, and now the next generation of heroes must come and rescue him. In Youngblood, it's up to BJ's twin daughters to take down the ever-persistent Nazi regime from their base of operations deep in the catacombs of Paris.
Prepare to experience the most open-ended Wolfenstein game yet, and also the very first co-op Wolfenstein adventure for next-gen systems!
FIA European Truck Racing Championship
31st July
Ending the month of new games in July… European Truck Racing Championship is the only official FIA simulation available. In other words, prepare to enjoy a thoroughly unique and authentic ETRC driving experience.
Get behind the wheel of a 5-tonne truck and feel the power of 1,000 horses as you race against 12 challenging competitors! Test your skill on 14 different circuits around the world, including both official ETRC courses and tracks like the Fuji Speedway and Circuit of Americas!
45 different trucks are available, from iconic manufacturers like Freightliner, Western Star, Man, and Volvo. There are also 5 different single-player modes and 5 multiplayer modes to choose from as well. Fans of racing sims will love all the features of this official FIA ETRC game.
Which of these new games in July are you most excited about this month? Let us know in the comments below or on our Facebook page!