The year is half over, but the best 2019 games may be yet to come. Thanks to E3 last week, many games under development finally got definite release dates.
There are a lot of great titles we'll still need to wait until 2020 for, like Cyberpunk 2077 or Halo Infinite, but until then, there's plenty to keep us busy. Here are 10 of the hottest games you can look forward to playing this year.
2019 Games
Wolfenstein: Youngblood
26th July
First to come up in 2019 games, Youngblood takes place 19 years after the events of The New Colossus. Welcome to an alternate version of the 1980s, where America has been recently liberated from Nazi rule but the evil menace has yet to be completely destroyed.
The hero BJ Blazckowicz has disappeared during an operation in Nazi-controlled Paris, and now the next generation of heroes must come and rescue him. In Youngblood, it's up to BJ's twin daughters to take down the ever-persistent Nazi Regime from their base of operations deep in the catacombs of Paris.
Prepare to experience the most open-ended Wolfenstein game yet, and also the very first co-op Wolfenstein adventure for next-gen systems! Check out the trailer from E3 here.
Pre-Order Wolfenstein: Youngblood Now
Gears 5
10th September
Gears 5 (not Gears of War 5) will release this autumn as an Xbox 2019 games exclusive.  It was also announced at E3 that players who pre-order their copy will receive a special character pack collaboration with the upcoming film "Terminator: Dark Fate."
In this 5th entry in the Gears of War series, you'll lead your squad through a world that's crumbling apart around you. Journey across the largest and most beautiful Gears game yet as you fight for humanity's very existence.
Check out the newest Gears 5 trailer here, and for more info on the Terminator bonus look here.
Pre-order Gears 5 on Xbox One now
Borderlands 3
13th September
We already knew that Borderlands 3 was set to release on 13th September. And, thanks to hours of gameplay revealed on Twitch, we know that that this newest entry in the series will see the return of fan-favourite characters (yes, Claptrap), new skill trees, individualised loot drops, and many other details.
However, at E3 last week, developer Gearbox showed off new gameplay, a new Vault Hunter and a new planet in its new trailer for the highly-anticipated Borderlands 3. There was also a surprise or two thrown in as well. Check out the trailer right here.
FIFA 20
27th September
FIFA 20 introduces Football Intelligence to the series, unlocking a more authentic level of football realism. Time, space, and even position on the pitch will be continually analysed and calculated by the AI-controlled players, giving them a deeper understanding of the game.
Prepare for more emphasis on your personal play-style with FIFA 20's new Dynamic One-on-Ones, Natural Player Motion, and enhanced Defending. In addition, tackle interactions have become more realistic, shot trajectories are more accurate, and much more. Whether it be through Composed Finishing, Controlled Tackling, or Strafe Dribbling, every move you make will have a more profound impact on the match.
FIFA 20 will also feature an all-new mode called Volta in which you'll take your skills to the streets. Volta features 4v4 and 5v5 game types with the option of playing in "Rush" mode (no goalkeepers).
The beautiful will be more beautiful than ever in FIFA 20.
Ghost Recon Breakpoint
4th October
The next Ghost Recon title was announced in May, and we just got new details on it via a cinematic trailer that dropped during Ubisoft's E3 presentation.
Breakpoint will arrive on 4th October of this year with a new story and complex dialogue choices that sculpt the outcome of the game. You can learn more about the shooter in this interview with the actor who portrays the main character.
Pre-Order Ghost Recon Breakpoint Now
The Outer Worlds
25th October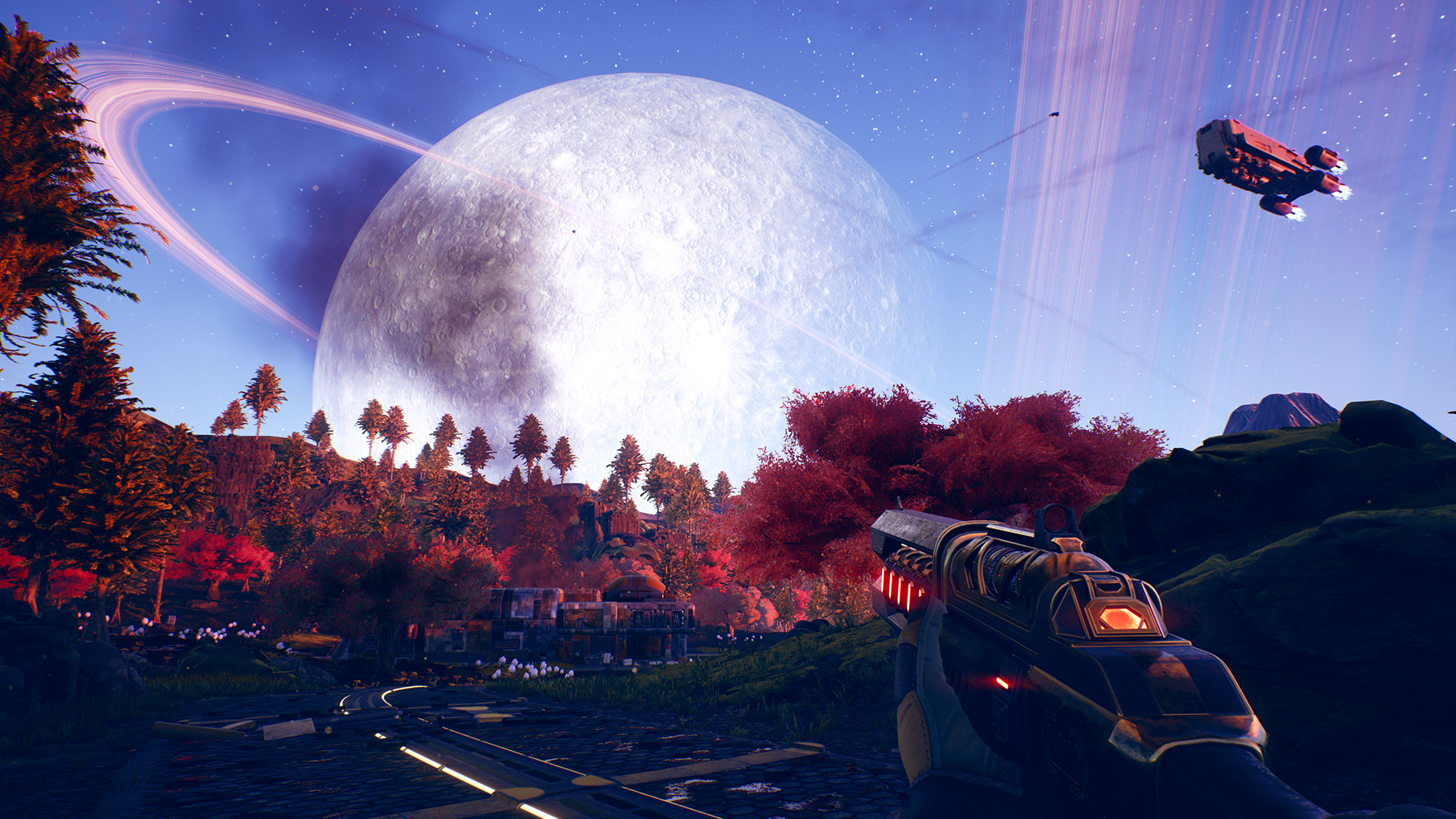 Developer "Obsidian" is responsible for some of the most memorable RPGs of all time. The company was recently acquired by Microsoft Studios, and this combination looks like it will be incredible for gamers, especially those disappointed with Fallout 76.
You see, Obsidian was behind Fallout: New Vegas, the Fallout game that many fans feel is truest to the roots of the series. The Outer Worlds could prove to be the closest thing to the "Fallout 5" that many players were looking for.
You can travel to The Outer Worlds on 25th October on PC, PS4, and Xbox One and you can check out a new trailer here.
Pre-Order The Outer Worlds Now
Call of Duty: Modern Warfare
25th October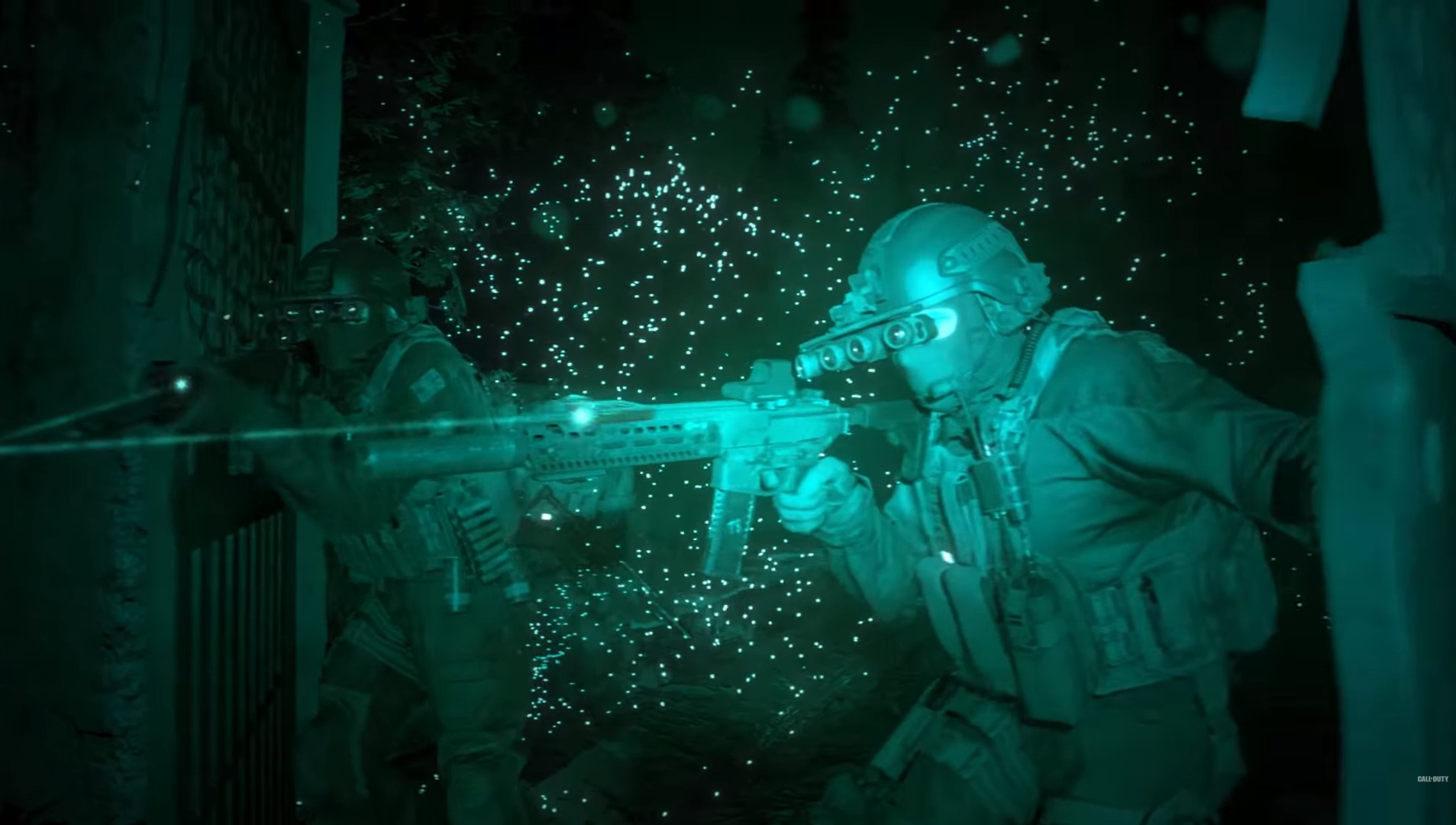 Call of Duty will once again return to gritty realism in this reboot of the Modern Warfare sub-series that first began in 2007 (and was last seen in 2011 with MW3). The new Modern Warfare in 2019 games won't be a direct sequel to the third title, but it features the same raw approach to the horrors of war.
For the first time since COD: WWII, Modern Warfare will feature a single-player campaign. It will be a "unified narrative experience and progression across a heart racing, epic single-player story," says Patrick Kelly, Creative Director for the game.
To unite the Call of Duty community, cross-play support across PC and console is in the works. In addition, there will no longer be a season pass. Players can expect maps, updates, and other post-launch events brought to them for free. "This is just the beginning – there's much more to come."
Look Out for Call of Duty: Modern Warfare in the CDKeys Store
Death Stranding
8th November
Death Stranding is more than just a game. With a star-studded cast of TV and Film stars, a bizarre and original plot and a cinematic aesthetic, Death Stranding is somewhere between a video game and a fever-dream.
Created by the mind behind the Metal Gear series, Death Stranding looks to push the boundaries of what's possible. This incredibly ambitious title seemed like it would maybe never actually happen, until just before E3 a release date and trailer were released.
Check out the 8-minute release date reveal trailer, and remember to keep an open mind…
Look out for Death Stranding in the CDKeys Store
Star Wars Jedi: Fallen Order
15th November
This newest Star Wars game looks like it will bring new creative energy to the franchise (in addition to the shift to single-player only). Jedi Fallen Order is being developed by Respawn Entertainment, the same company behind Apex Legends and Titanfall. The team is also being led by the director of God of War 3. It's a powerful development team that looks like it's on track to produce a fantastic new action-adventure entry.
Jedi: Fallen Order will feature an all-new Star Wars story. As one of the last surviving Jedi, the very fate of the galaxy will depend on your survival. With the Force and your trusty lightsaber, you'll hone your combat skills and write your own Jedi story.
Over 10 minutes of new gameplay footage was aired during the EA Play live stream at E3, giving us a chance to see the soon-to-release Jedi: Fallen Order come to life.
Pre-Order Star Wars Jedi: Fallen Order Now
Doom Eternal
22nd November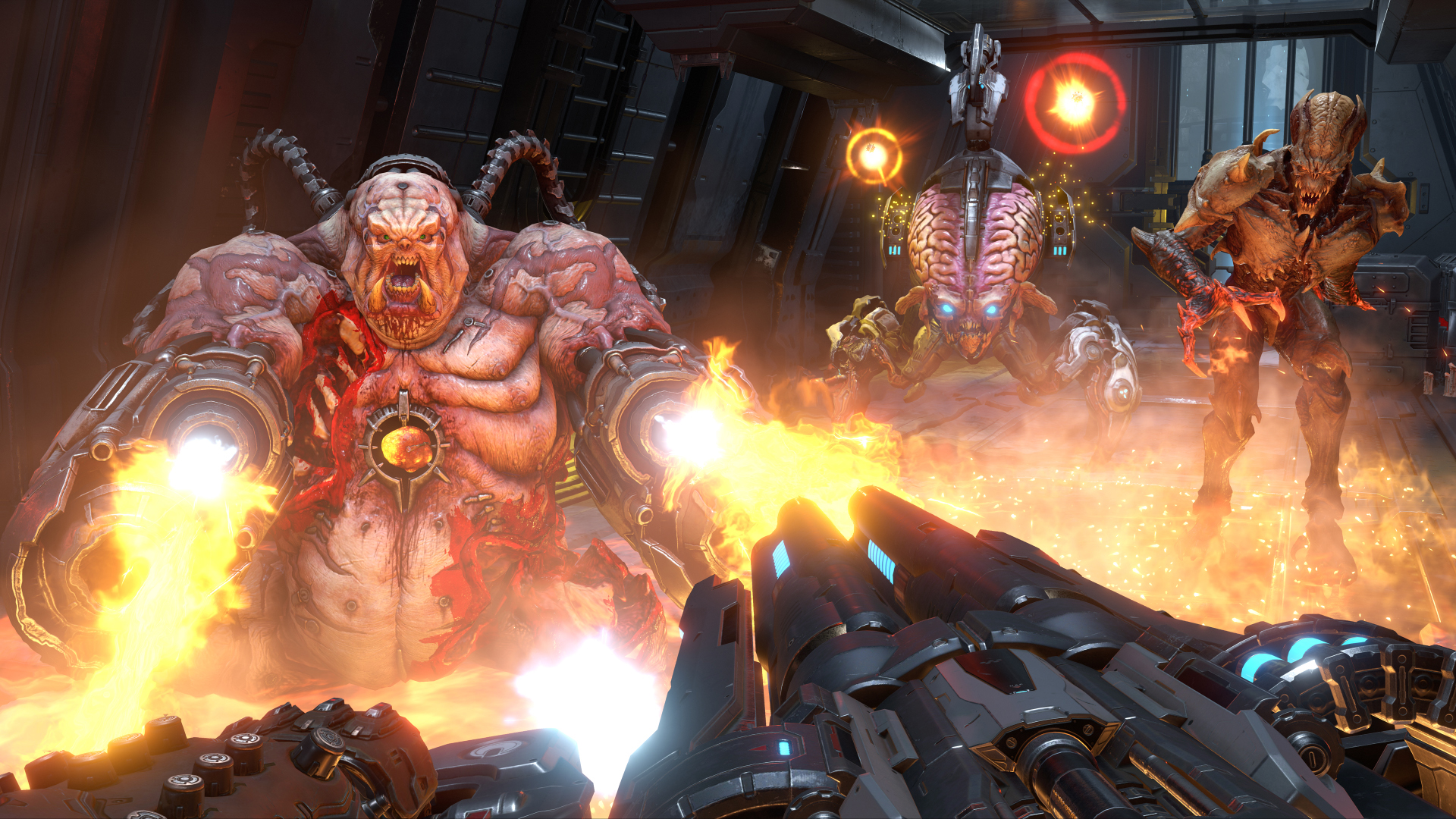 Returning in 2016, "Doom" was a reboot of the original 90's gem, and it breathed new life into the series. Now amongst the 2019 games, Doom Eternal plans to double-down on the success of the reboot. Demons have begun to invade Earth, and the Doom Slayer (you) is once again humanity's only hope.
Bethesda saved the best for last in their recent E3 presentation. In addition to a sizeable chunk of brutal gameplay, we were given a release date for when we can "go to hell". Doom Eternal will arrive on PC, PS4, Xbox One, and Nintendo Switch this autumn… and boy does it look good. The game will also release for Google's forthcoming streaming-based console "Stadia" at a later date.
What 2019 are you looking forward to playing in the rest of the year? Is it a game that's not on this list? Let us know in the comments!