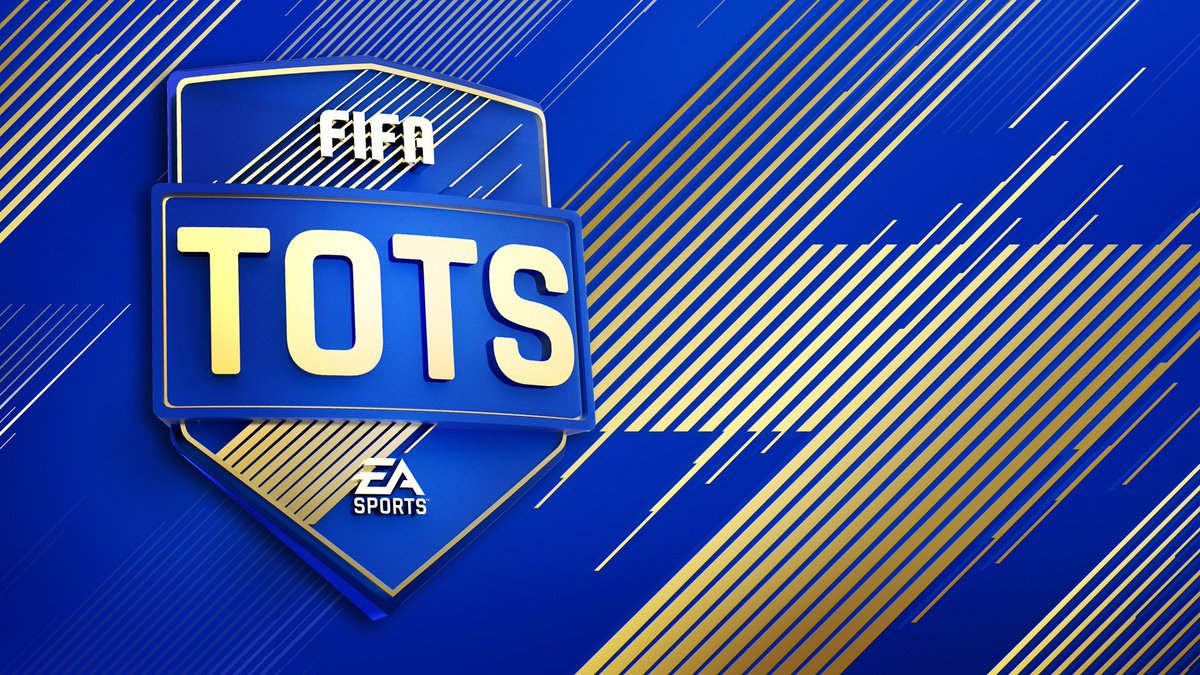 EA Sports has just announced the best-of-the-best for Ligue 1. As you may have expected, Neymar Jr. and Mbappe are part of the lineup, but you might not have expected just how high their rankings ended up being. Check out the full list below along with info on how you can add these new cards to your FUT squad. Let us know in the comments what you think of the rankings.
As of 6pm BST all of the TOTS players below are now available to pick up in FIFA 19 FUT Packs.
FIFA 19 Ultimate TOTS – Ligue 1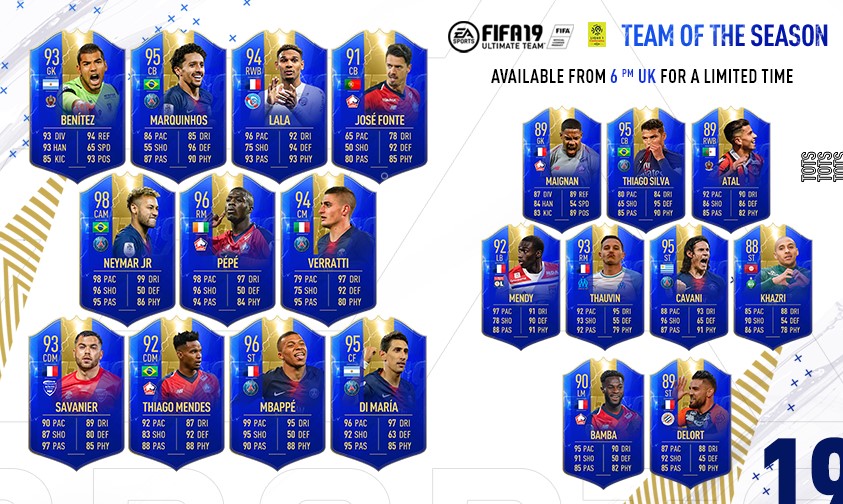 Benitez – 93 OVR
Marquinhos – 95 OVR
Lala – 94 OVR
Jose Fonte – 91 OVR
Neymar Jr. – 98 OVR
Pepe – 96 OVR
Veratti – 94 OVR
Savanier – 93 OVR
Thiago Mendes – 92 OVR
Mbappe – 96 OVR
Di Maria – 95 OVR

Maignan – 89 OVR
Thiago Silva – 95 OVR
Atal – 89 OVR
Mendy – 92 OVR
Thauvin – 93 OVR
Cavani – 95 OVR
Khazri – 88 OVR
Bamba – 90 OVR
Delort – 89 OVR
How to Get the Ligue 1 League Cards
The best way to get the cards for the Ligue 1 players you want is through Gold Packs. Every Gold Pack has a chance to add one of these amazing footballers to your squad. You can earn Gold Packs through SBCs, or pick them up instantly from the CDKeys store.
You can also buy all the TOTS players through the Transfer Market with FUT coins… but you're going to need a lot.
Gold Packs = TOTS Players
Team of the Season footballers are in Gold Packs, and Gold Packs are on sale right now. We currently have a wide selection of FUT Points and Gold Packs available for PC, PS4, and Xbox One. So what're you waiting for? Get the best players in the world on your squad.
Find All Your FIFA 19 Ultimate Team Needs at CDKeys
Who are you looking to add to your squad from the Ligue 1 lineup? Let us know in the comments below or on our Facebook page!