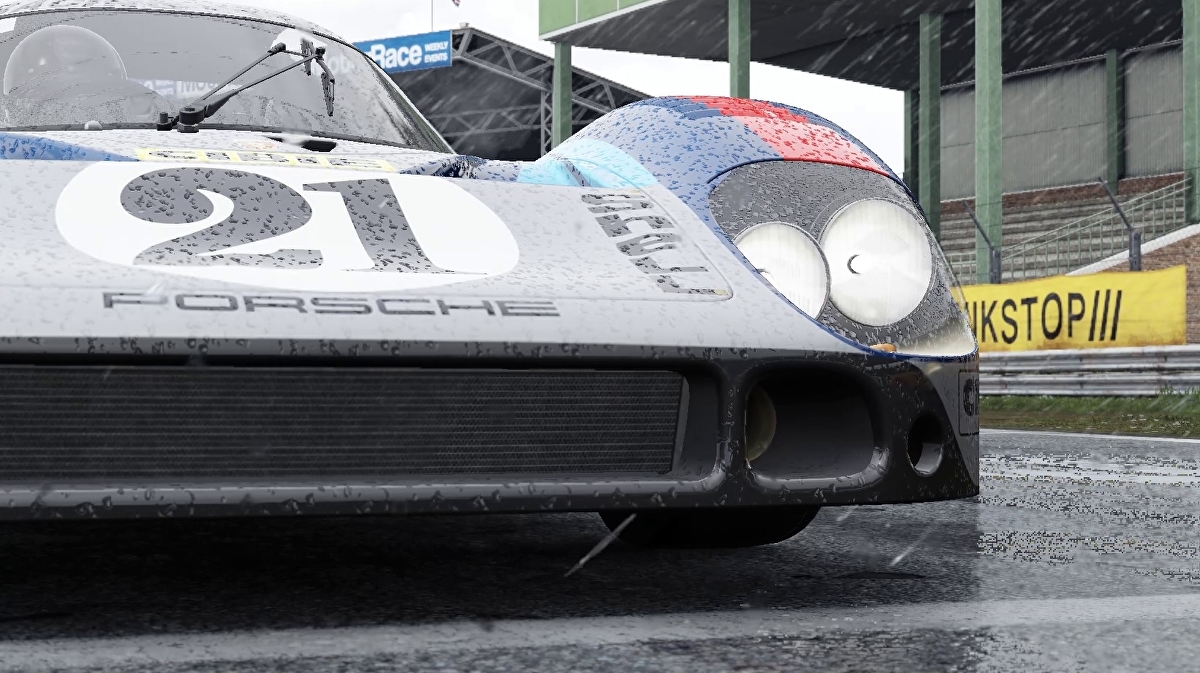 One of the hottest new releases of the summer, Project Cars 3 is finally available this Friday, August 28. The newest entry in the best-selling series shakes things up with the addition of an engaging new metagame allowing players to earn race-won credits to spend on authentic cars and upgrades from the world's most elite brands.
Project Cars 3 delivers what publisher Bandai Namco calls "the biggest, most exciting and authentic evolution to the definitive racing franchise." Grab it from the CDKeys store via the links below, or read on to learn more.
Upgrade to the Deluxe Edition for PC
Discover What Drives You
With an improved handling model, a wide array of officially licensed goods, and its unique funky attitude, Project Cars 3 is quite possibly the most exciting entry in the critically-acclaimed series yet. "The ability to tool up a streetcar is as compelling as it's ever been," Eurogamer writes, and all of the iconic classics are there as well. "Forza Motorsport and Gran Turismo might have a bit more polish, but they haven't got anything like the selection of Porsches available here."
Whether you're looking for a technically advanced racing sim, casual arcade bliss, or simply a virtual car collection, Project Cars 3 has got you covered. It's "the most accessible serious sim I've seen in years" according to PC Gamer— and we definitely agree.
Earn Every Win
While the technically advanced realism might seem intimidating in other racing titles, what really shines in Project Cars 3 is how easy it is to hop on and have a blast for hours on end. Plus, the extensive list of upgrade items from elite car brands (including wheels, tyres, body kits, rims, as well as personalisation options) will keep you coming back for more. Project Cars 3 includes:
200+ elite-brand race & road cars
120+ global tracks
Wide set of race conversion kits
Race to earn Credits & XP
Buy & own 100s of cars
Upgrade cars with realistic performance parts
Customize your car liveries with racing- & community-inspired elements
Personalize your drivers
Own Your Journey
In Project Cars 3, you'll feel each moment like never before thanks to new features and an enhanced car handling system. Fun or challenge, an arcade or technical simulation experience, PC3 can deliver it all thanks to:
Fully scalable assists for all skill levels
New tyre model for convincing & fun handling
24-hour cycle, dynamic all-seasons, all-weather racing
Unrivalled Controller Experience
Visceral sense of speed
Intense crash effects and authentic car-contact
Enhanced AI
12K and best-in-class VR Support (on PC)
The Deluxe Edition also includes the Season Pass (and Season Pass Bonus). Learn more via the store page.
Check out our full list of the best new releases to play in August.
Join the conversation on Facebook, and stick with our blog for the latest news and hottest deals.