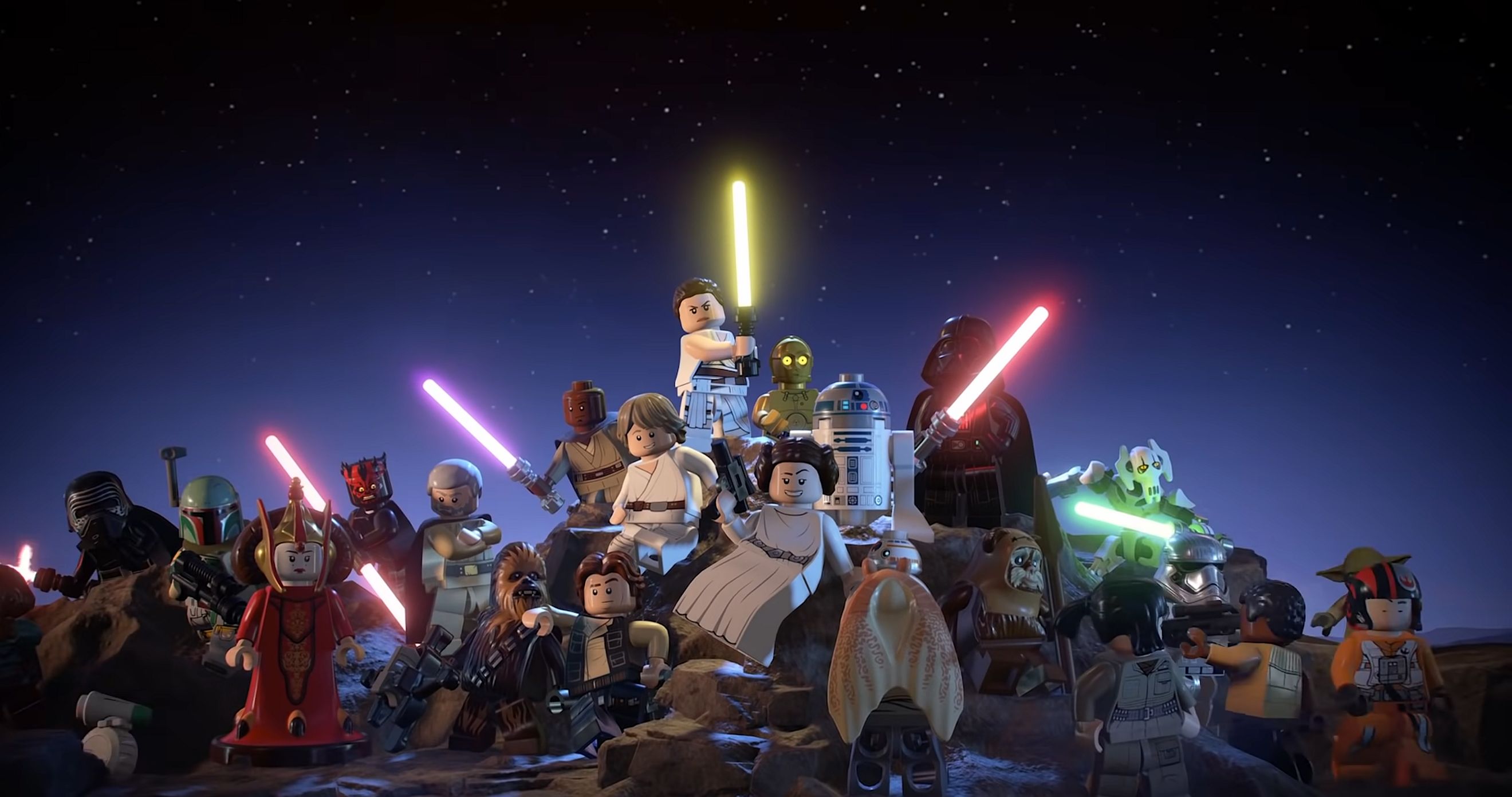 With a quarter of 2022 done and gone, how do you feel about new games we've gotten so far this year? In these past four months alone  Dying Light 2, Elden Ring, Horizon Forbidden West, and other Game of the Year contenders have dropped.
And believe it or not, 2022 still has a lot more left in store! In addition to the April roundup below, you can find a list of the 22 most anticipated releases of the entire year right here. Save yourself some cash on preorders by following this link:
Grab special deals on upcoming titles via the Coming Soon section of the CDKeys store.
Best New Games | April 2022
Check out the video above for all the info below– without all those pesky words to read!
The CDKeys YouTube channel has been updated with new videos on what to play in March and a whole lot more. In fact, the channel is continually updated with special deals, informative previews, and roundups of the best games.
Lego Star Wars: The Skywalker Saga
5th April – PC, PS4, PS5, Xbox One, Xbox Series X|S, Nintendo Switch
Don't miss your chance to play you way through ALL NINE Star Wars films with all the whimsy and adventure we know and love in the LEGO games. Fully immerse yourself in the LEGO Star Wars universe, and play as Jedi, Rebel, Sith, and even a… droid? Hundreds of playable characters are included in The Skywalker Saga, making this the ultimate LEGo Star Wars experience.
Buy Lego Star Wars: The Skywalker Saga Now
MotoGP22
21st April – PC, PS4, PS5, Xbox One, Xbox Series X|S, Nintendo Switch
Simply put, this is the most authentic MotoGP experience ever.
First of all, new tracks and new features make MotoGP 22 better than any entry in the series to date. You'll also experience smarter, faster, and more intense competition with the upgraded Neural AI system. And, with everything from iconic historical challenges to a variety of tournaments, there's no shortage of exciting game modes to choose from. Learn more about features and gameplay via the link below!
The Serpent Rogue
26th April – PC, PS5, Xbox Series X|S, Nintendo Switch
Looking for a new action-adventure game? How about one set in an interactive sandbox world, with a heavy focus on exploration, taming creatures, and experimenting with mutations world. But wait, there's more! You also get to wear one of those cool plague doctor masks! Find out more about The Serpent Rogue via the link below…
Chrono Cross: The Radical Dreamers Edition
7th April – PC, PS4, Xbox One, Nintendo Switch
A remastered version of the original Chromo Cross from 1999 is finally here! HD graphics, new features, and new illustrations breath new life into this legendary JRPG. With a story that transcends time and space, Chrono Cross features over 40 party members to meet, and a wonderous, intertwined world.
Buy Chrono Cross: The Radical Dreamers Edition Now
MLB The Show 22
5th April
Better gameplay, new game modes, and more features make MLB The Show the best its ever been in 2022. This is your change to play YOUR game, with faster, more intense, and more detailed moment-by-moment action on the field. Every pitch, every hit, and every win is your chance to make your mark and Own The Show.
Check out The Best New Games in March for more great titles to play!
Follow us on Twitter, Facebook, and Instagram for more updates on the latest releases!