With Street Fighter 6 just released, Mortal Kombat 1 right now, and Tekken 8 coming soon– it's a very, very good time to be a fighting game player. Here are 5 things you need to know about MK1, and here's where you can pick up your copy for less (for a limited time).
And, as always, you can find deals on all the biggest upcoming games of 2023 in the Coming Soon section of the CDKeys store.
Mortal Kombat 1 Release Date and Platforms
Platforms: PS5, Nintendo Switch, Xbox Series X|S, PC
Release Date: 19th September, 14th September with the Premium Edition
Mortal Kombat 1 is a rebirth of the entire 30+ year series. It's an entirely new era of the franchise, featuring an overhauled fighting system, original game modes, and many new gore-drenched fatalities.
Those who pre-order the Premium Edition of MK1 will unlock up to 5 days of early access to these exclusive bonuses:
Early access starting Sept. 14
Early access to DLC characters
Kombat Pack (6 new playable Characters, 5 new Kameo characters, and Jean-Claude Van Damme skin for Johnny Cage)
1250 Dragon Krystals (in-game currency)
Is Mortal Kombat 1 a Remake? Mortal Kombat 1 is not a remake, but instead a reboot. Similar to the soft reboot of "Mortal Kombat" in 2011, 2023's Mortal Kombat 1 is a rebirth of the franchise. So I suppose you could think of Mortal Kombat 1 as a hard reboot…
Game director and series co-creator Ed Boon explains:
Mortal Kombat 1 is the beginning of a universe. It is not a continuation of the Mortal Kombat 11 story so the characters have completely different roles in this new timeline and we really wanted to emphasize that with our title. This is Mortal Kombat 1, it's a brand new beginning, you're going to be seeing these characters reintroduced with new roles, new relationships, and that's the main catalyst for it.
MK1 Multiplayer and Cross-Platform Support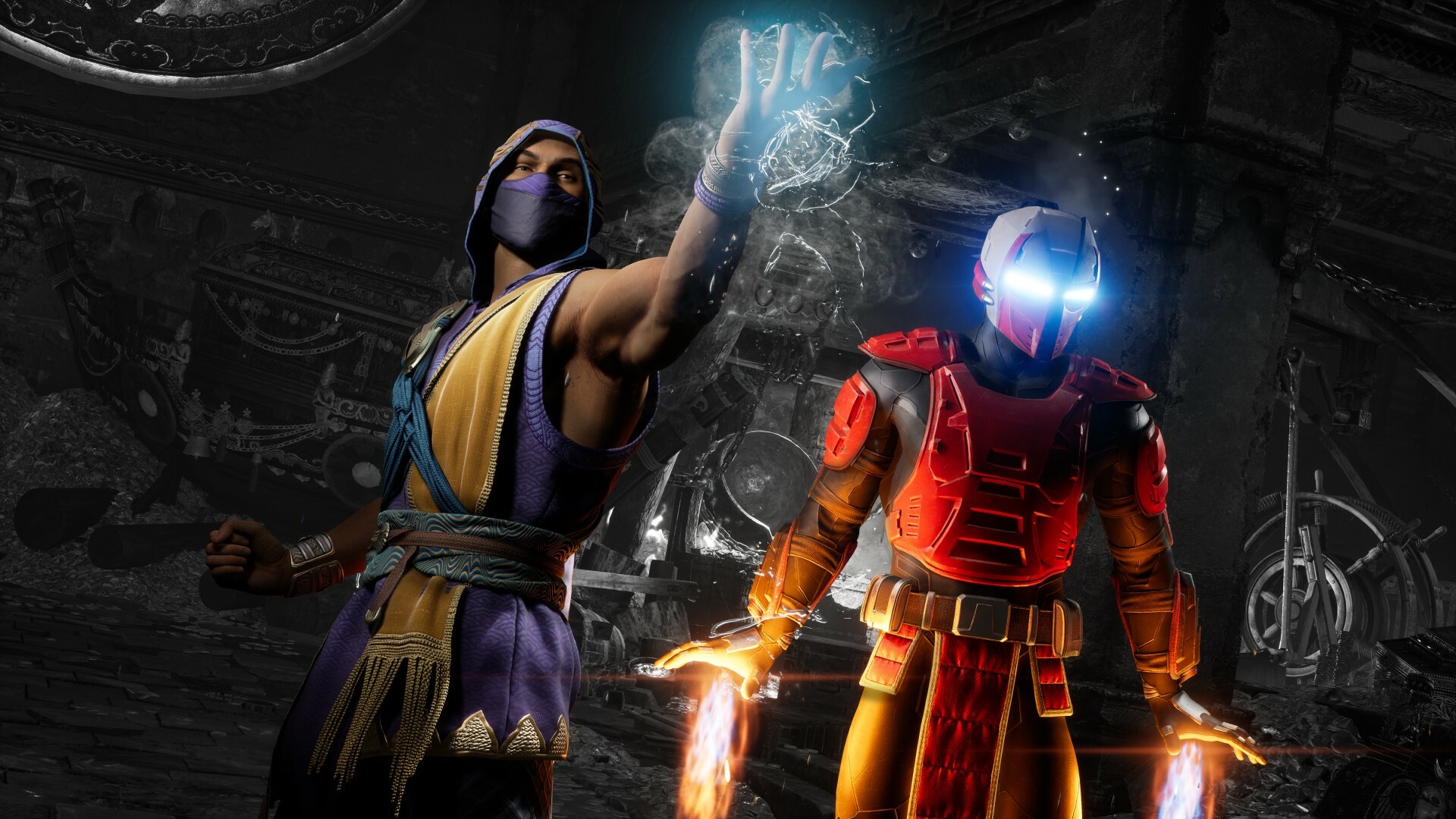 Even just days before its release, the details on local/online multiplayer and crossplay support in Mortal Kombat 1 are still somewhat murky. Here's what we know so far. We will update this post after everything has been confirmed upon release.
The Steam/Xbox/Playstation store pages for Mortal Kombat 1 list online multiplayer support, but which game modes are multiplayer-ready is unknown at this time.
Local co-op is assumed to be supported in MK1, as every single mainline entry in the series has included it. However, it has not been officially confirmed yet.
Steam originally listed "cross-platform multiplayer" as a feature in Mortal Kombat 11 when it was first listed for pre-orders. However, this description has since been removed from the store page, and crossplay has not since been confirmed by publisher Warner Bros Games. The last Mortal Kombat game (MK11) supported crossplay, so the feature is likely to arrive in the near future if not at launch.
MK1 Kameo Fighters Explained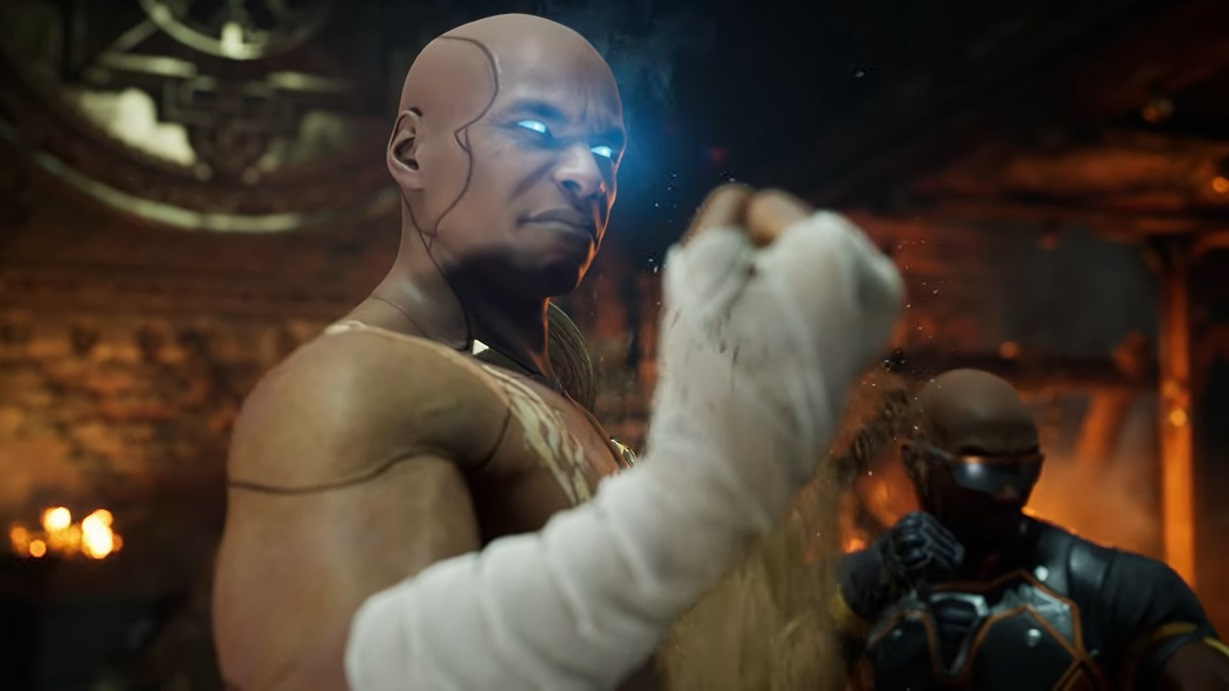 Kameo fighters are an all-new feature being introduced in Mortal Kombat 1. If you're familiar with Dragon Ball FighterZ or Marvel Vs. In Capcom games, Kameo fighters will function much like "Assist" characters– dropping in and out of the match to give their player-controlled teammates an extra boost. Kameo Fighters will be selected by the player at the start of the match (separately from the main roster), and there is a lot to choose from, even at launch! Check out the confirmed Kameo fighter list further along in this post to see for yourself.
Mortal Kombat 1 Confirmed Roster
We've compiled information from across the interwebs to create this (unofficial) roster ahead of Mortal Kombat's early access release on September 14 (full release on September 19).
We'll keep this list updated as launch day approaches, and confirm all of the characters once the game officially arrives.
MK1 Characters
Ashrah
Baraka
Ermac (included with Kombat Pack)
General Shao
Geras
Havik
Homelander (included with Kombat Pack)
Johnny Cage
Kenshi
Kitana
Kung Lao
Li Mei
Liu Kang
Mileena
Nitara
Omni-Man (included with Kombat Pack)
Peacemaker (included with Kombat Pack)
Quan Chi (included with Kombat Pack)
Raiden
Rain
Reptile
Scorpion
Shang Tsung (pre-order exclusive)
Sindel
Smoke
Sub-Zero
Takeda (included with Kombat Pack)
Tanya
MK1 Kameo Fighters
Cyrax
Frost
Goro
Jax Briggs
Kano
Kung Lao
Motaro
Sareena
Scorpion
Sektor
Shujinko
Sub-Zero
Sonya Blade
Stryker
Check out this list of The Best New Games in September for even more great titles to play!
Be sure to follow us on Twitter, Facebook, and Instagram for more updates on the latest releases!