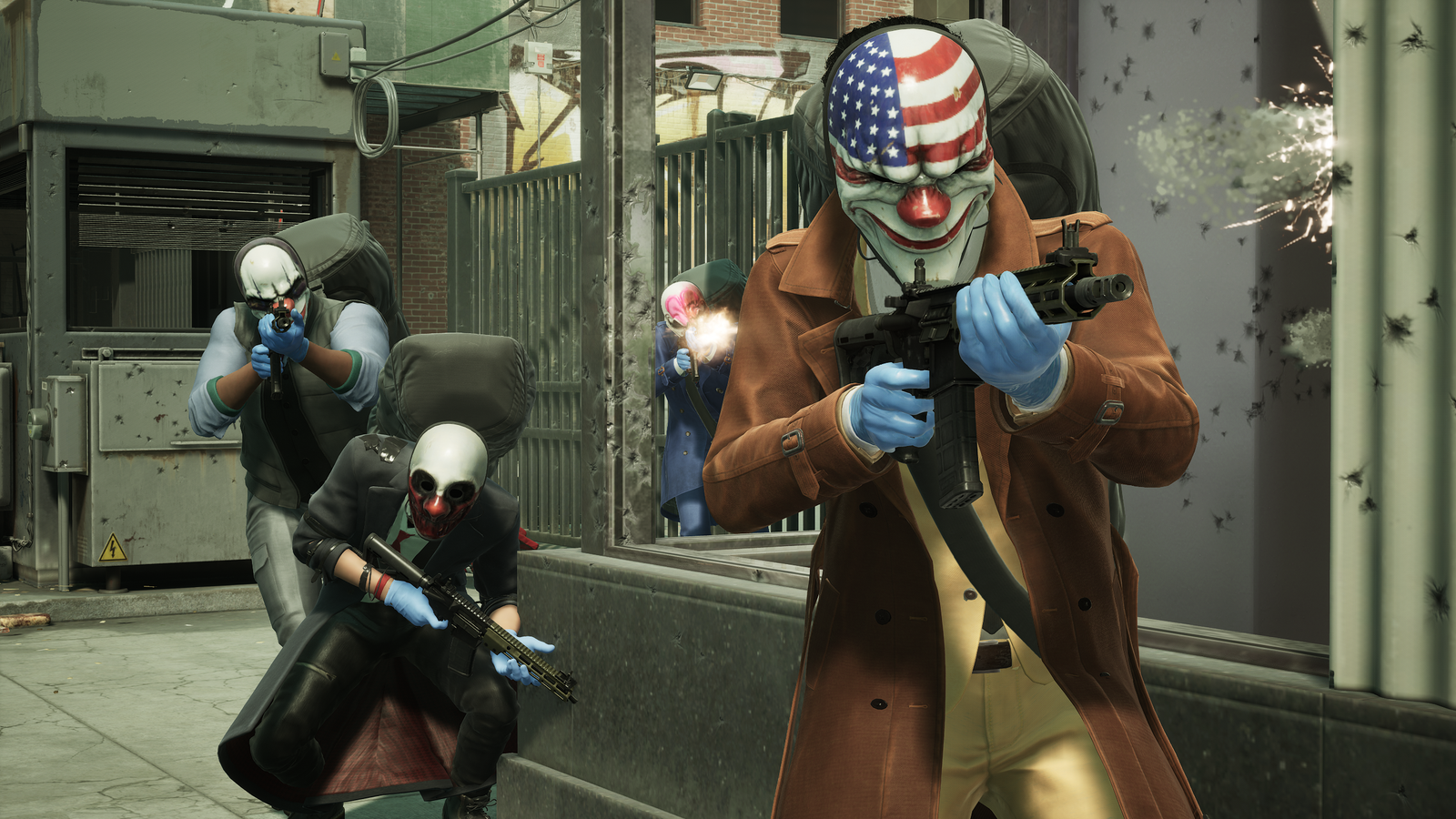 In Payday 3, the Art of Heisting requires 3 things:
Meticulous planning
Impeccable skill
Making sure your friends don't screw it all up
It's time to step out of retirement and into the sequel to one of the most popular co-op shooters of all time. Don't miss your chance, and pre-order the Silver or Gold Edition now to play 3 days early and secure access to exclusive Season Pass content.
Payday 3 Release Date and Platforms
Platforms: PS5, Xbox Series X|S, PC
Release Date: 21st September, 18th September (With Silver or Gold Edition)
Not just anyone can pull off the perfect job. That's why you're going to want only your closest friends by your side in this high-octane, co-op heist simulator. Of course, you can always just go it alone, guns blazing. Just make sure you have a plan for how you're going to handle the hostages…
Is Payday 3 on Game Pass? Gold, Silver, Standard Editions Explained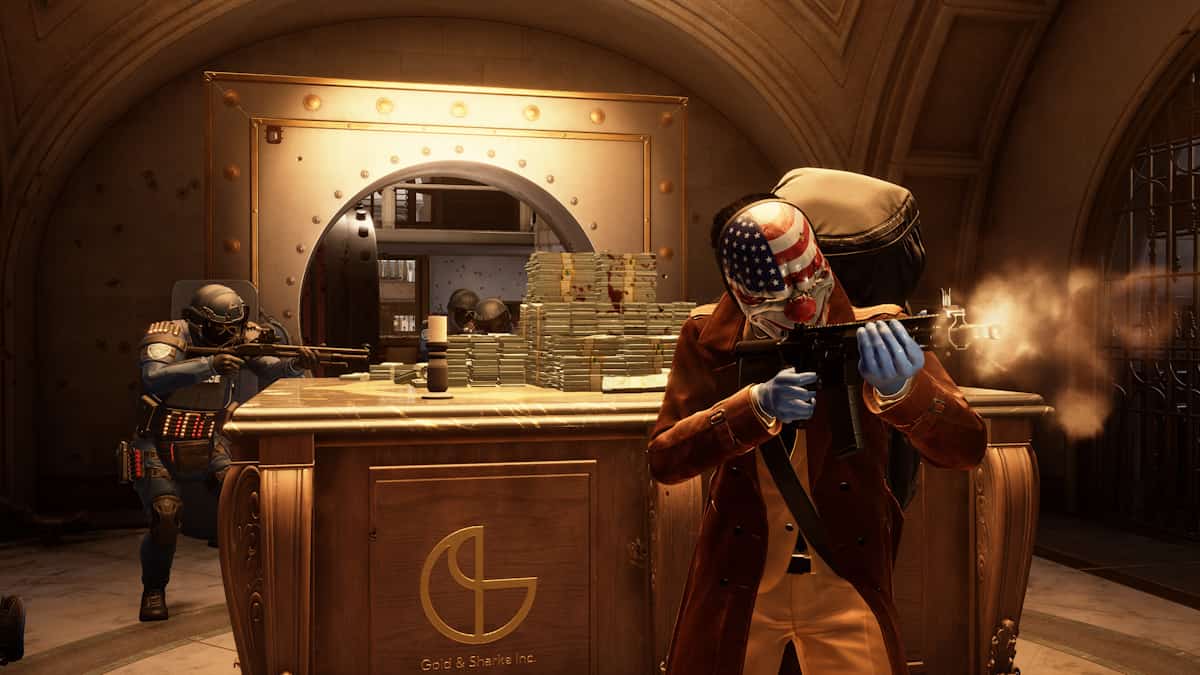 Wondering if you can heist with your friends via Game Pass? The answer is yes– Payday 3 launches on Microsoft's subscription service on the same day as the Standard Edition (Sept. 21). Get Yourself Game Pass for Xbox and/or PC.
If you're interested in owning instead of renting, here's exactly what comes in the Standard Edition the Silver Edition, and the Gold Edition of the game to help you decide which one is best for you. In addition to the versions described below, there are also two editions of Payday that include physical bonuses (Day One and Collector's Editions). But we're going to focus on the purely digital versions below.
Don't need 3 days of early access? Then this is the edition for you. Pre-order your copy to unlock a unique loot bag.
Base game ( 8 heists, 6 heisters, LOTS of weapons/items)
Preorder Bonus: Trifecta Loot Bag DLC
The Silver Edition will unlock 3 days of early access in addition to providing some exclusive cosmetic items!
Base game ( 8 heists, 6 heisters, LOTS of weapons/items)
Preorder Bonus: Trifecta Loot Bag DLC
Dark Sterling Mask
Play 3 days early
6-month season pass (2 heists, 2 tailor packs, 2 weapon packs)
Plan on heisting for at least a year? The Gold Edition will make sure you're ready for that. You'll also get an exclusive cosmetic bonus item, and of course– 3 days of early access.
Base game ( 8 heists, 6 heisters, LOTS of weapons/items)
Preorder Bonus: Trifecta Loot Bag DLC
Dark Sterling Mask
Golden Slate gloves
The Skull of Liberty mask
Play 3 days early
1-year season pass (4 heists, 4 tailor packs, 4 weapon packs)
Can You Play Payday 3 Solo?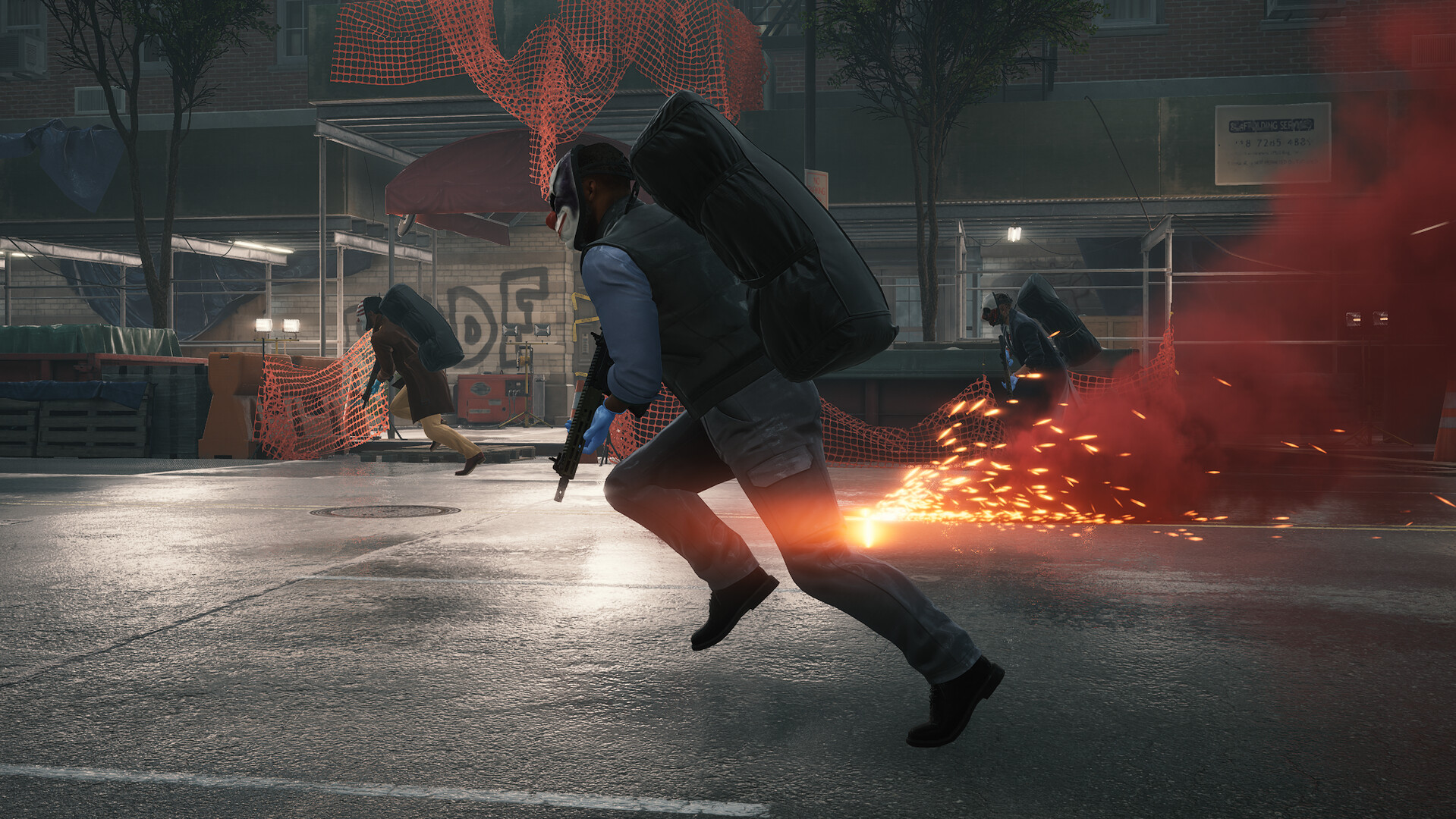 More of the lone wolf type? Want to go against the grain and play a co-op-focused game all by your lonesome? We get it… ruined heists can ruin friendships…
Yes, Payday 3 can be played solo, and the rest of your squad will be filled out with AI-controlled heisters. Will they be as good as your mates? Maybe… maybe not. Will you have less ear-piercing feedback from your friend's half-broken mic that's turned up way too loud? Yes.
Keep in mind, that whether you play solo or multiplayer, an online connection is required. Meaning that even if you plan to play on your own, you won't be able to do so offline. Developer Starbreeze Studios explained that the reason that Payday 3 is always online is to support the transfer of players' data across cross-platform (and cross-progression) gaming sessions.
Does Payday 3 Have Split-Screen? Couch Co-op?
Unfortunately, Payday 3 does not support good ol' split screen multiplayer or other "couch co-op" local multiplayer options. Meaning that playing with friends and family on the same screen is not possible. Multiplayer in Payday 3, like single-player, is online only.
Does Payday 3 Have Crossplay?
Payday 3 allows heisters across all supported platforms to group up for that big score. Crossplay is available between PC, PS5, and Xbox Series X|S at launch, and cross-progression is supported too. So heist away on your platform of choice at any time!
More Games | The Best New Releases to Play Right Now
Skip the reading, and watch this instead! Discover the latest deals and the hottest games in easy-to-digest moving pictures. The CDKeys YouTube channel delivers special deals, informative previews, and original content.
Check out The Best New Games in September (in blog form) for even more great titles to play right now!
Be sure to follow us on Twitter, Facebook, and Instagram for more updates on the latest releases!