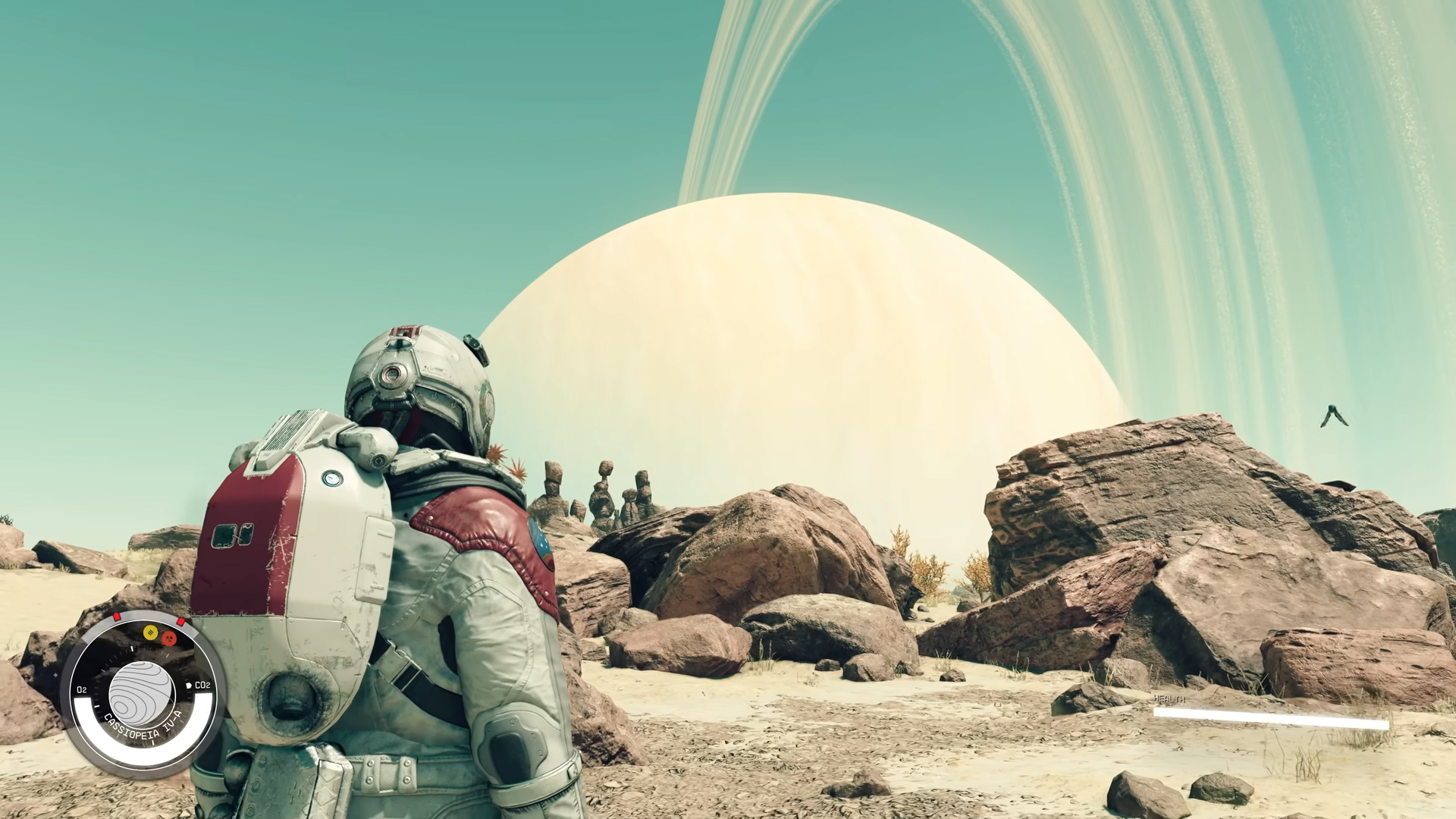 A new month, a new batch of new games competing for your attention.
September is here, which means summer is cooling off (at least in the northern hemisphere) and the fall release season is heating up. At the moment, it is unclear how I'll have enough time and/or money for Assassin's Creed Mirage in October or even Modern Warfare III in November…
As always, you can find deals on all the biggest upcoming games of 2023 in the Coming Soon section of the CDKeys store.
Starfield
Platforms: PC, Xbox Series X|S
Release Date: 6th September, 1st September with Premium Edition
Is Starfield just Skyrim in space?
If you mean… is Starfield the next open-world, choice-driven, infinitely moddable RPG that will help define the next decade of gaming… like Skyrim. Then yes– Starfield is exactly like Skyrim in space.
Jokes aside, here's the story that awaits you on September 5th (or September 1st with the Premium Edition):
In the year 2330, humanity has ventured beyond our solar system, settling new planets, and living as a spacefaring people. You will join Constellation – the last group of space explorers seeking rare artifacts throughout the galaxy – and navigate the vast expanse of space in Bethesda Game Studios' biggest and most ambitious game.
What you look like, who you choose to be, and who you choose to become will be a story that you'll tell with your character in this next-generation role-playing experience.
Ad Infinitum
Platforms: PS5, PS4, Xbox Series X|S, Xbox One, PC
Release Date: 14th September
It's never too early to kick off SpOoOky Season! And if you're looking for a scary game to get you in the mood, Ad Infinitum should be on your list. In this single-player, narrative-driven title, you'll find yourself physically in the walls of your family home, and mentally in the trenches of The Great War. As a German Soldier haunted by the traumas of your past, you'll fight to find some kind of inner peace in the future…
Gamers should be forewarned that Ad Infinitum focuses on psychological terror, and deals with some pretty heavy topics– namely family dysfunction, PTSD, and the horrors of war.
Mortal Kombat 1
Platforms: PS5, Nintendo Switch, Xbox Series X|S, PC
Release Date: 19th September, 14th September with the Premium Edition
Mortal Kombat 1 is a rebirth of the entire 30+ year series. It's an entirely new era of the franchise, featuring an overhauled fighting system, original game modes, and many new gore-drenched fatalities.
With Street Fighter 6 in June, Mortal Kombat 1 right now, and Tekken 8 in January– it's a very, very good time to be a fighting game player. Upgrade to the Premium Edition of Mortal Kombat 1 for these extras:
Kombat Pack
Early Access To DLC Characters
Early Access To Mortal Kombat 1
Jean Claude Van Damme Skin
1250 Dragon Krystals
Payday 3
Platforms: PS5, Xbox Series X|S, PC
Release Date: 21st September
In Payday 3, the Art of Heisting requires 3 things:
Meticulous planning
Impeccable skill
Making sure your friends don't screw it all up
It's time to step out of retirement for the sequel to one of the most popular co-op shooters of all time. Pre-order the Silver or Gold Edition now to play 3 days early and secure access to exclusive Season Pass content.
But remember, not just anyone can pull off the perfect job. That's why you're going to want only your closest friends by your side in this high-octane, co-op heist simulator. Of course, you can always just go it alone, guns blazing. Just make sure you have a plan for how you're going to handle the hostages…
EA Sports FC 24
Platforms: PS4, PS5, Nintendo Switch, Xbox Series X|S, Xbox One, PC
Release Date: 29th September, 22nd September with the Ultimate Edition
For nearly three decades, the "FIFA" games under EA's control have been a household name, representing the pinnacle of virtual football. But the game's publisher Electronic Arts and the FIFA group have ended their partnership after "FIFA 23", and the EA games from here on out will bear the moniker "EA Sports FC".
Why did this happen? Well, like many things in this world, because of money; FIFA's licensing fee was just too astronomically high for EA. And now, from the ashes of this licensing battle rises EA Sports FC, which appears to have won the licensing war. EA has secured exclusive rights to La Liga, The Premier League, UEFA Champions League, and virtually every other competitive club across both men's and women's football. And along with these rights, comes all of the gaming tech that made FIFA 23 great, amplified to the next level. As EA puts it quite simply: FC24 "moves like football, plays like football, and looks like football."
Find out more via the link below, and pre-order the Premium Edition now to play 7 days early!
Everything FC24 in the CDKeys Store
All These Tricky Words in Video Form
Skip the reading, and watch this instead! Discover the latest deals and the hottest games in easy-to-digest moving pictures. The CDKeys YouTube channel delivers updates on special deals, informative previews, and even original content like our series about life as a Twitch streamer.
Check out this list of The Best New Games in August for even more great titles to play!
And be sure to follow us on Twitter, Facebook, and Instagram for more updates on the latest releases!