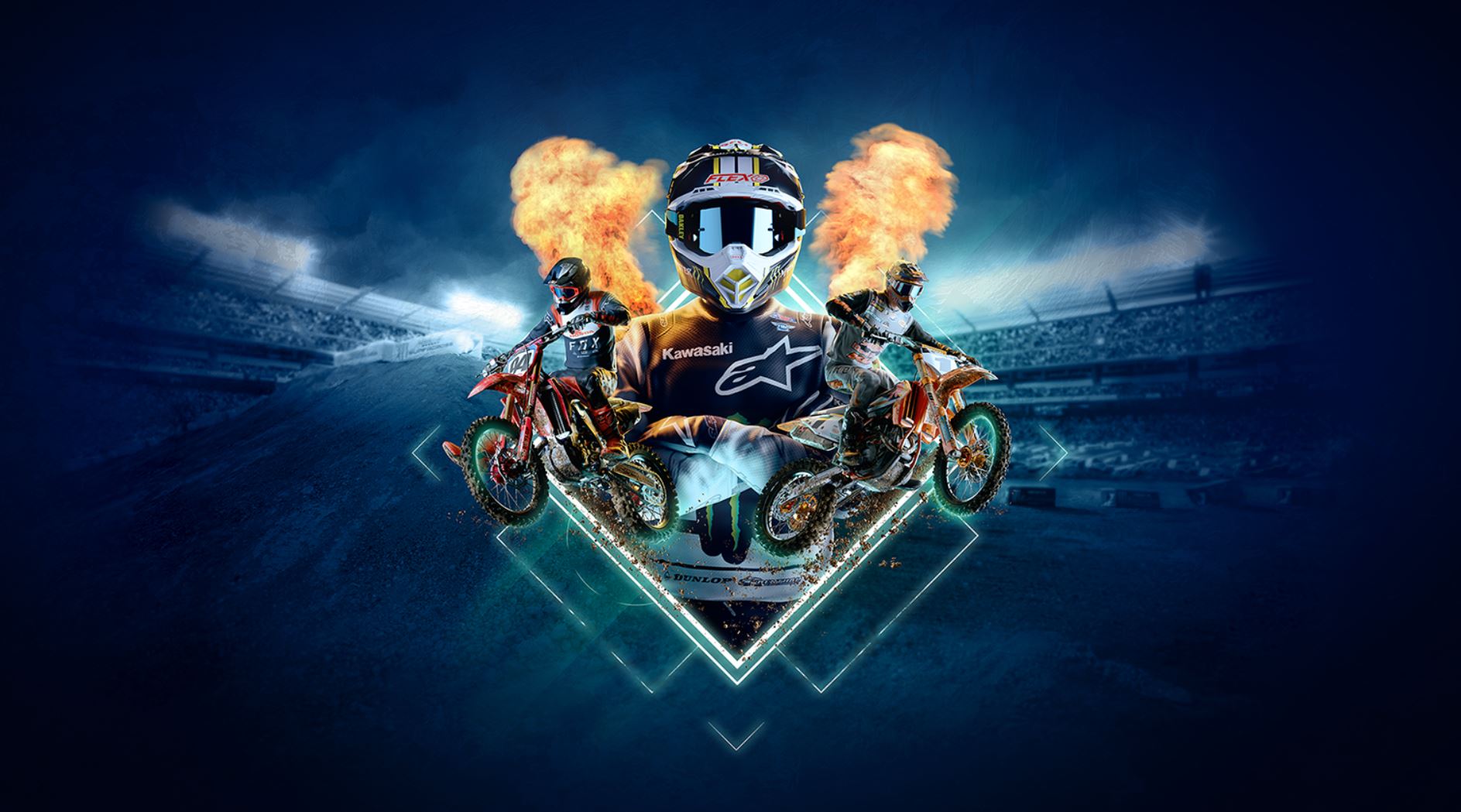 Monster Energy Supercross 4 has arrived for PC, PS4/PS5, Xbox One, and Xbox Series X|S. This is the (only) official game of the AMA Supercross Championship, and the new and exciting features this year make it the best entry yet in the series. A revamped career mode, infinitely customizable tack editor, and lag-free multiplayer (thanks to dedicated servers) are just a few of the many new features. Read on to learn more, and grab your copy while it's on sale in the CDKeys store.
Buy Monster Energy Supercross 4 Now
Start Your Path to Glory
Accept no imitations. Monster Energy Supercross is the only official AMA Supercross Championship game available; and this year it's better than ever! Meaning, there are more real teams, more realistic training compounds, and more official stadiums and tracks to take on. No to mention a whole new career mode with an enhanced skill tree to customize your supercross career from the ground up!
New Features
This is your chance to race your way through the 2020 Monster Energy Supercross season with more than 100 different riders across an updated roster. The career mode that was introduced last year has been updated as well, and the new open-world compound is co-op compatible, an "endearingly lunatic touch" according to PC Gamer. Time to grab your bike and ride with your favorite Supercross celebrities– or start from the bottom and create one yourself!
Here's a roundup of the biggest new features in Monster Energy Supercross 4:
A Whole New Career
Let's go back to the "Futures"! Become a champion improving your talent year after year, through a whole new skill tree with the revised career mode.
Upgraded Track Editor
The Track Editor is back. Unleash your creativity and make it your own!
A New Compound
Explore the new area inspired by the beautiful landscapes of the Maine Islands.
5 Additional tracks
New Challenges
Free Roaming alone or in co-op
Collectibles to unlock additional gears
New Riders
Step into the boots of the Official Championship heroes! More than 100 riders from the 450SX and 250SX for a new, enriched roster.
Check out the Most Anticipated Games of 2021 or the Best New Releases in March for more great titles launching soon.
And be sure to follow CDKeys on Twitter, Facebook, and Instagram for more updates on the latest releases!