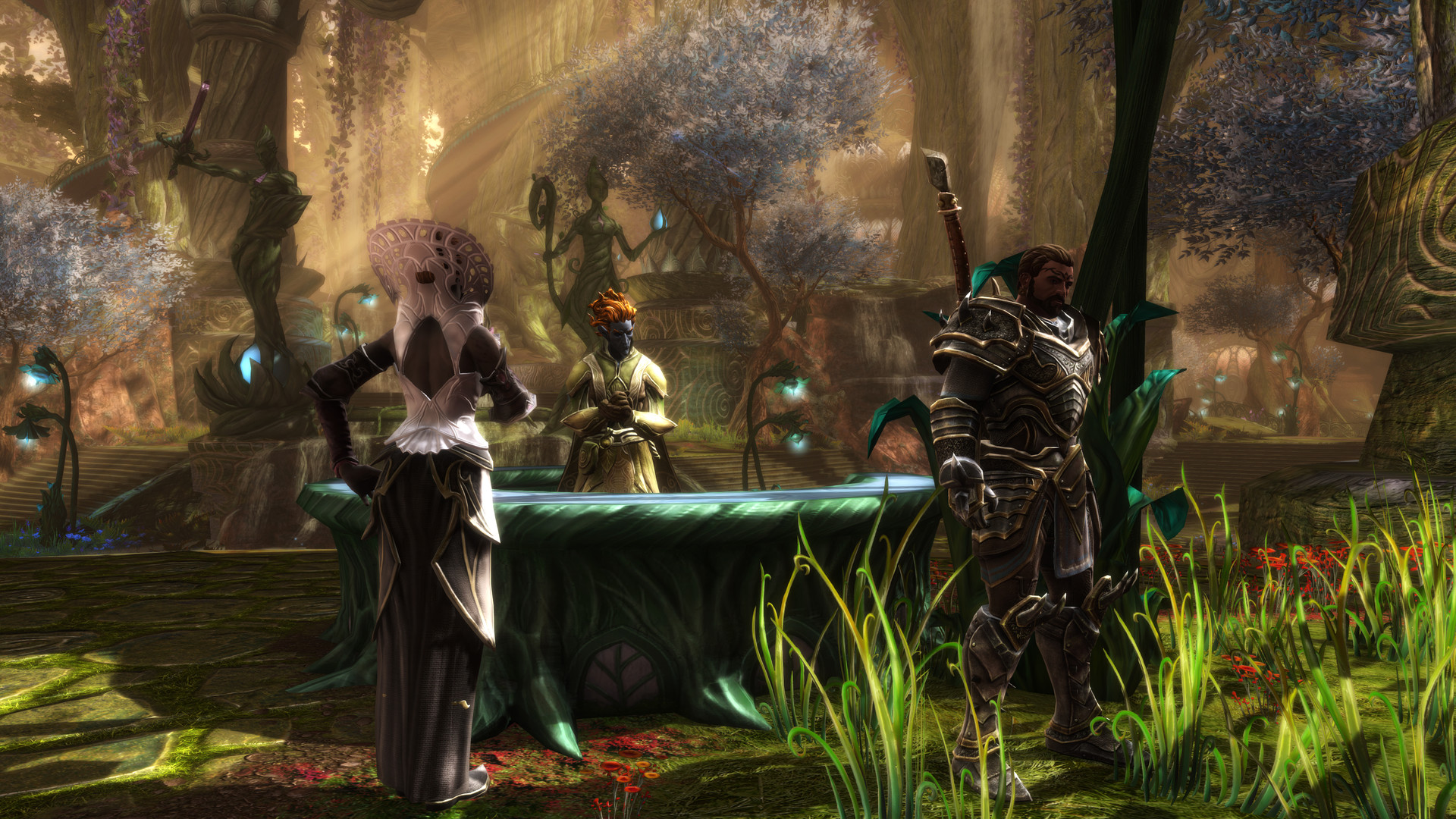 If you're looking for a new action-RPG experience with an engrossing story and gorgeous environments– then Kingdoms of Amalur: Re-Reckoning is just for you.
Or, if you already experienced this fantasy gem when it first released in 2012, you'll be in for a pleasant surprise. The newly enhanced "Re-Reckoning" features updated visuals, refined gameplay, and all of the DLC from the original release. Check it out in action below (and grab it while it's discounted for PC)!
Buy Kingdoms of Amalur: Re-Reckoning for PC Now
Return to Amalur
The game spawned from the minds of Todd McFarlane, author R.A. Salvatore, and the lead designer of Elder Scrolls Oblivion is back in next-gen, remastered fashion. The visuals have been enhanced, the gameplay has been refined, and the sprawling world comes alive like never before. Plus, the expansions Teeth of Naros and Legend of Dead Kel are included too (along with all of the other DLC ever released).
Forge Your Fate. Play Your Way.
Who will you be when you return to Kingdoms of Amalur on Tuesday? Will you choose "Finesse" (shown in the video above), and take down your foes with surprise, poisons, and deceit? Will you choose the profound arcane power of Sorcery, or maybe the brute strength of Might? The refined combat is ultra-customizable in Re-Reckoning, allowing you to fight your way through the sprawling game world in whichever way suits you best.
Check out more of the most exciting features below:
Uncover the secrets of Amalur; from the vibrant city of Rathir to the vast region of Dalentarth to the grim dungeons of the Brigand Hall Caverns.
Rescue a world torn apart by a vicious war and control the keys to immortality as the first warrior ever to be resurrected from the grips of death.
Enjoy countless sidequests rich in political intrigue, romance, sinister magics and even whimsy – all central to the primary mission.
Extend your experience in Amalur with all DLC from the original release; from Teeth of Naros to Legend of Dead Kel and more!
Improved graphical fidelity including Native 4K support!
With Tony Hawk's Pro Skater 1 + 2 out now and Crysis Remastered and Mafia: Definitive Edition releasing soon, September is a month full of remakes– and we're not complaining! Check out the full list of the best new games to play right here in this blog post.