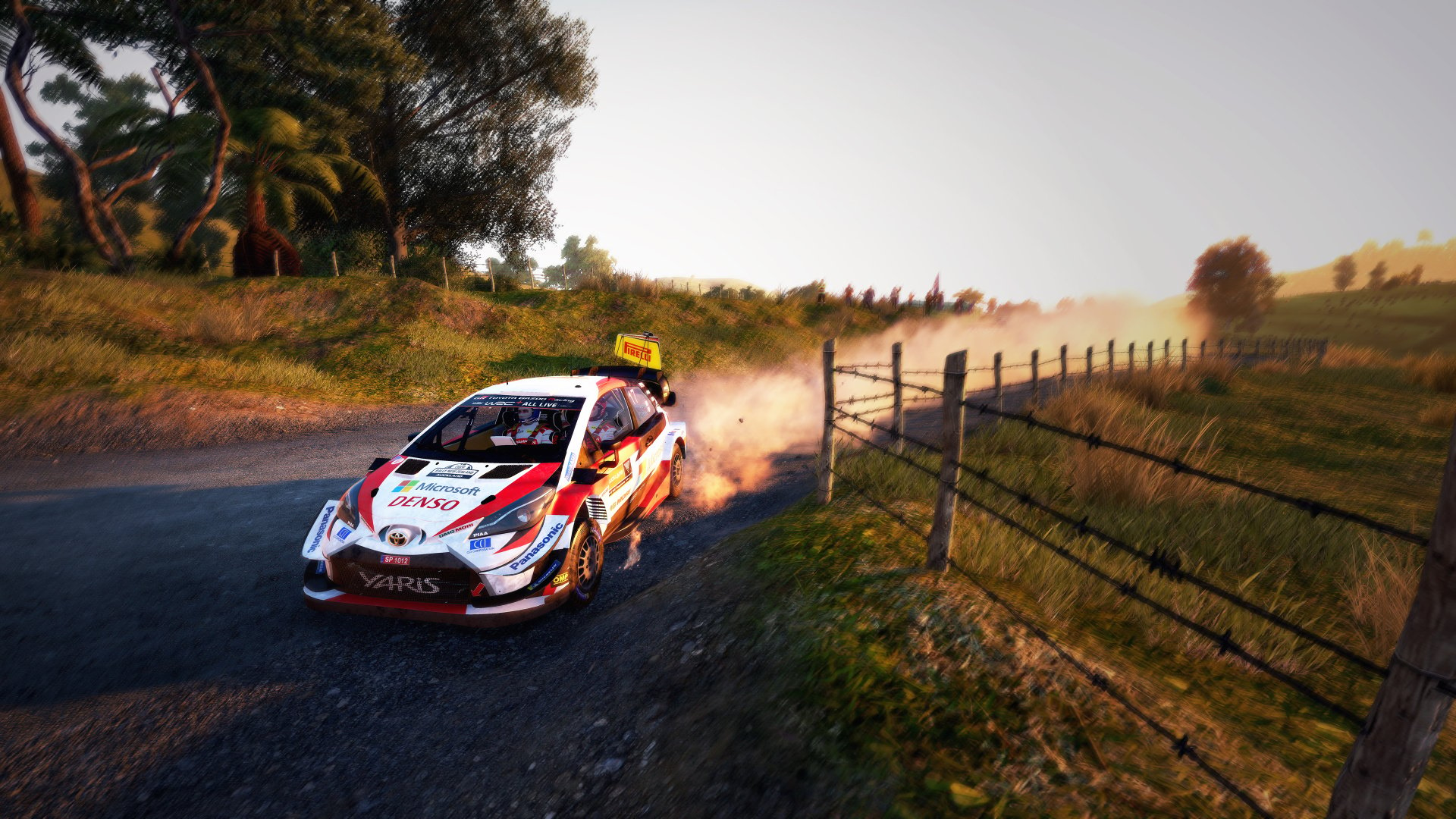 World Rally Championship, better known as WRC, is one of the best rally car racing games available. Compared to other off-road sims like Dirt Rally, WRC excels in its realistic feel and its wide selection of challenging courses.
Releasing on 3rd September, the 9th game in the series looks to crank things up a notch with enhanced realism and more content than ever before– including 3 new rallies that'll take you to Kenya, Japan, and New Zealand! Find out everything you need to know about WRC 9 below.
Off-Road Racing That's On Point
As the official game of the World Rally Championship, WRC 9 is a must-play for any fan of the adrenaline-pumping sport. In fact, WRC 9 is a must-play for any racing enthusiast, thanks to its dedication to technical authenticity, a long list of classic rides, and spectacularly immersive details. But you don't have to take our word for it.
Push Square was impressed by the "deep and compelling career mode", and appreciated the classic "split-screen local multiplayer"; while to RealSport, WRC 9 is "a real contender for this year's racing Game of the Year." ScreenRant summed up the praise nicely in their review:
WRC 9 is a comprehensive rally sim, with deep driving mechanics and varied locations, all wrapped up in a dense and impressive career mode.
What more could you really ask for?
The Most In-Depth Rally Game on the Market
WRC 9 is the leading off-road simulation for a reason– actually for a long list of reasons. With the addition of 35 new special stages, 3 new rallies, redesigned engine sounds, and more, this ninth entry makes a strong case for its racing game supremacy! Check out the features we're most excited about below, and learn more via the CDKeys store page:
WRC 9 features a completely customisable league system so you can challenge your friends in multiple rallies.
A Co-Driver mode for playing in Co-Op.
Improved physics for even more realism, and environments redesigned to provide total immersion.
More regular multiplayer content with daily, weekly and monthly challenges.
Get all of the drivers and official cars from the 3 categories (WRC, WRC 2, WRC J), as well as all of the Calendar's rallies, including the 3 new ones: Kenya, Japan and New Zealand.
Will you be picking up WRC 9? Check out all of the best new games to play in September and join the conversation on the CDKeys Facebook page.