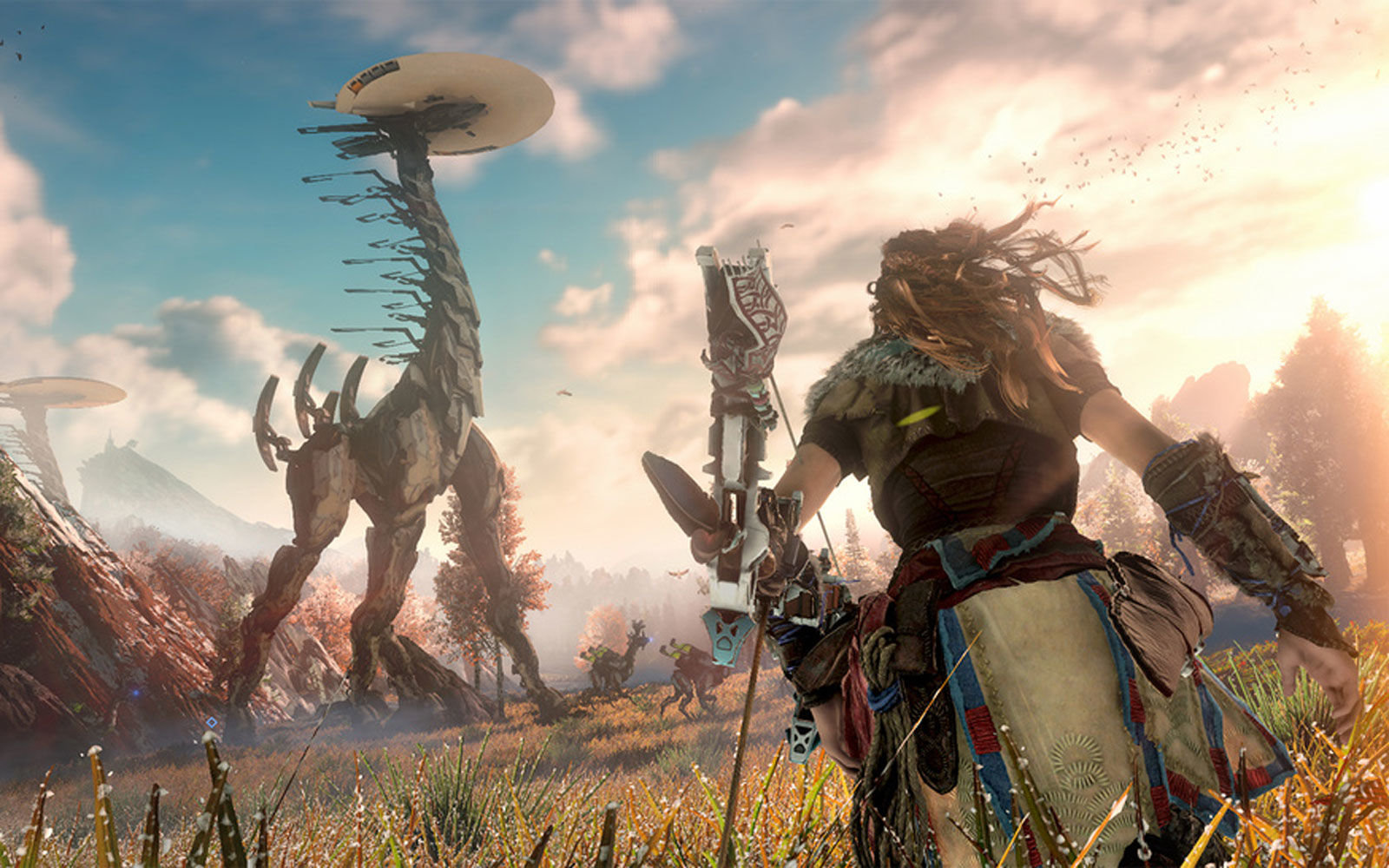 Following in the footsteps of Death Stranding, Horizon Zero Dawn is another (previously) PS4 exclusive that has made it's way to PC.
The amazing story, detailed visuals, and original post-apocalyptic setting have earned developer Guerrilla Games critical acclaim. Now, this "a highly polished, top-tier open world adventure" (as PC Gamer calls it) can be pushed as far as the power of your rig can take it.
Buy Horizon Zero Dawn – Complete Edition for PC Now
Horizon Zero Dawn on PC – "Earth is Ours No More"
Step into a beautifully detailed and uniquely futuristic world as Aloy, a young hunter who has been outcast from her tribe. Human life on Earth has been forever changed by apocalyptic events and is now on the brink of extinction. It's up to you to brave the vast and treacherous open-world to unravel the mysteries of a land ruled by deadly robotic beasts.
PC players now have access to the ultimate Horizon Zero Dawn Experience. The award-winning Complete Edition includes:
Horizon Zero Dawn base game
The Frozen Wilds expansion
Carja Storm Ranger Outfit and Carja Mighty Bow
Carja Trader Pack
Banuk Trailblazer Outfit and Banuk Culling Bow
Banuk Traveller Pack
Nora Keeper Pack
Digital art book
New PC Features
In addition to all of the content included with the Complete Edition, HZD has been enhanced in its new PC release. The world, visuals, and gameplay are absolutely stunning at 60+ frames per second. Here are the new features we're most excited about on PC (see the video above for the full list):
Ultra-wide Support
4K Resolution
Unlocked Framerates
Graphical Customization
Extensive Keyboard/Controller Options
Detailed Benchmarking Tool
Check out our full list of the best new releases to play in August.
Join the conversation on Facebook, and stick with our blog for the latest news and hottest deals.