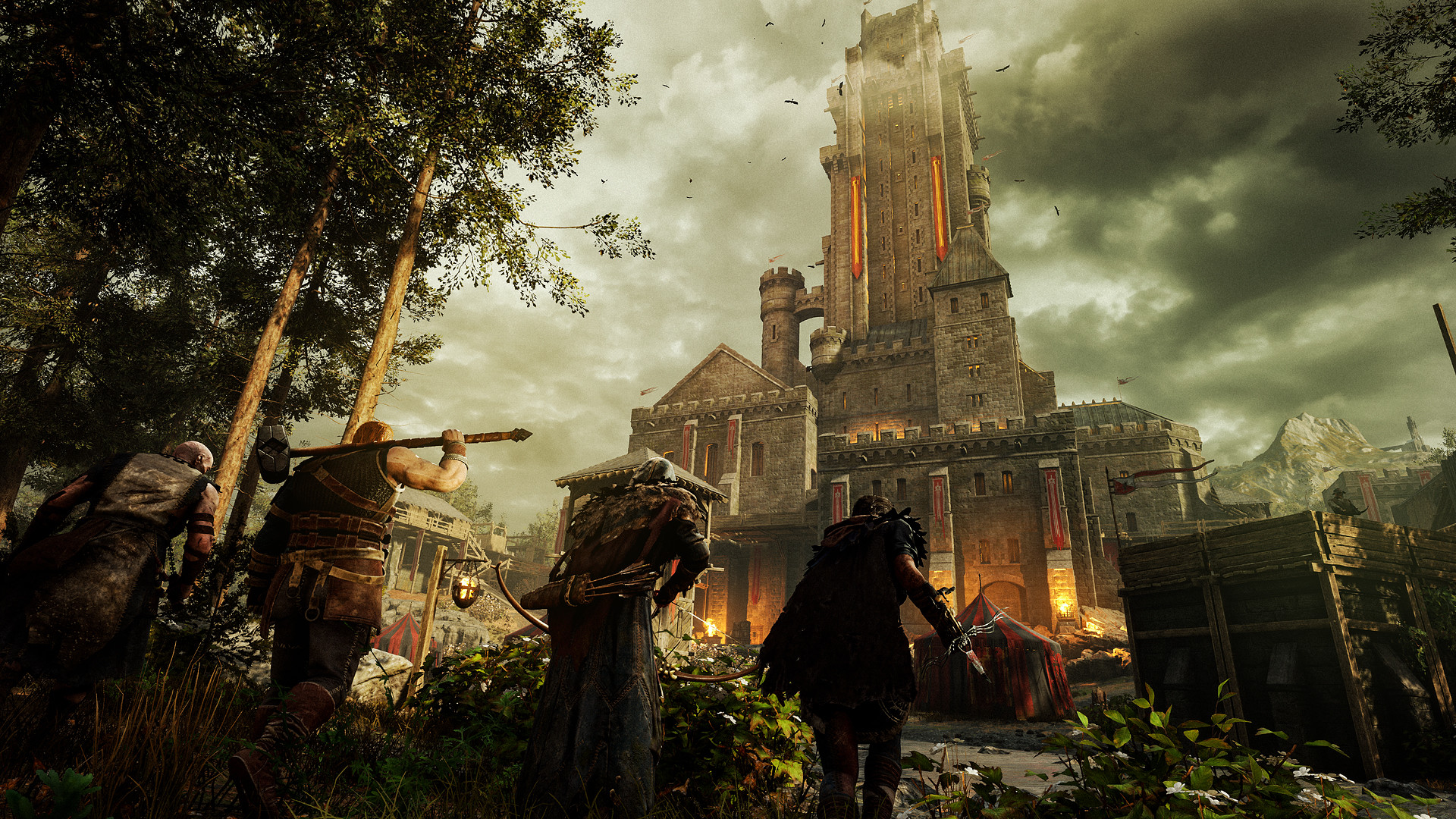 Looking for a new multiplayer experience? Hood: Outlaws & Legends is out today (May 10) for PS5, Xbox Series X|S, PS4, Xbox One, and PC, delivering what IGN describes as an exciting mashup of Robin Hood, Game of Thrones, and Payday.
If this sounds intriguing (how could it not?), read on for more details on the classes, gameplay, Battle Pass and other key features you need to know.
Save on Your Copy of Hood: Outlaws & Legends Right Now
Choose Your Outlaw, Become a Legend
Hood: Outlaws and Legends is an intense PvPvE multiplayer heist game set in a violent medieval world. You and your squad of 3 other players will have two challenges to worry about. First, the AI-controlled guards protecting the loot you've come to steal, and second, the other teams of thieves in the match who hope to steal it for themselves first. By using unique abilities, complementary skill sets, and good old fashioned teamwork you'll work to
"outsmart the opposing team and villainous State to find, steal, and return the riches unfairly taken from the people."
Hood: Outlaws & Legends Playable Classes
The first step to winning is selecting your band of "merry men."
Executing your plan to pull off the heist of legends will require planning, teamwork, and a variety of skills. How will you support your squad and outwit the competition? Check out the roles you'll have to choose from below, and follow the links for detailed gameplay as provided by publisher Focus Home Interactive.
The Ranger is a sniper and master infiltrator. Equipped with a powerful longbow, the ranger can fire explosive arrows and use flashbangs to daze and confuse.
With a burst-fire crossbow attached to her bracer, the Hunter is as elusive as she is mysterious. Her quick takedowns, invisibility magic, and smoke grenades make her a terror in close-quarters.
No man would dare face the mighty brawler in a close quarter combat. His sledgehammer is capable of downing some foes in a single blow, and when he activates his Wrath ability, he becomes nigh unstoppable.
The mystic brings divination and trickery to the battlefield. His mystical powers can detect nearby enemies, while his poisonous smoke bombs can bring unfortunate foes to their knees.
Gameplay and Key Features
Hood: Outlaws & Legends will be continually updated with new content after release, and the only way to unlock all of it is with a Battle Pass.
The Year 1 Edition of the game provides the ultimate post-launch experience. It gives you access to exclusive unlockable items including weapon skins, banners, titles, and outfits available during limited time periods. Upgrade to the Year 1 Edition to lock in your Battle Pass for the first three seasons of the game.
Looking for a TL;DR? Here's a roundup of the key features of Hood: Outlaws & Legends:
Outplay opponents in intense PvPvE multiplayer heists
Experience a violent medieval world where ancient mysticism competes with man-made power and corruption
Claim your loot and invest in perks, weapons and bold new looks
Post launch support with new maps, characters, game modes and events
Check out the Most Anticipated Games of 2021 for more great titles launching soon.
And be sure to follow CDKeys on Twitter, Facebook, and Instagram for more updates on the latest releases!