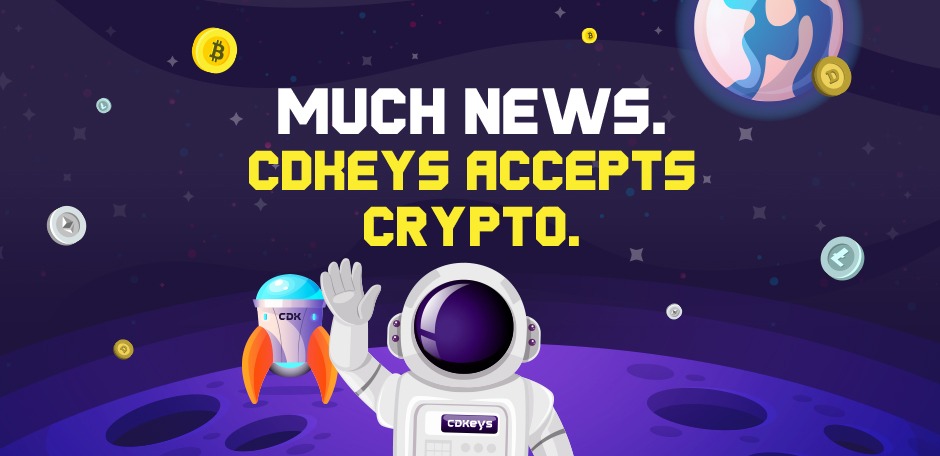 CDKeys is excited to announce a new payment option for customers. From 1 May 2021 shoppers can choose Crypto, as well as Debit, Credit, or PayPal, as their preferred payment option when buying their favourite games from CDKeys.com.
At CDKeys we process a lot of transactions each year. As a result, we sought to work with a payment service provider that offers a robust solution that is reliable, scalable, and seamlessly fits into the CDKeys checkout experience.
We are delighted to announce we found a service provider that both meets our criteria, and matches our enthusiasm for the future of Crypto.
CDKeys has partnered with Coinify, a trusted payment gateway for Crypto since 2014, to safely and securely process Crypto transactions on CDKeys.com.
Through Coinify, CDKeys will accept transactions in the following Cryptocurrencies:
BTC
BCH
BNB
BSV
DOGE
ETH
LTC
OMG
PAX
QTUM
TRX
TUSD
USDC
USDT20
To the moon! 🚀
Terms and conditions apply: https://www.cdkeys.com/crypto-tcs