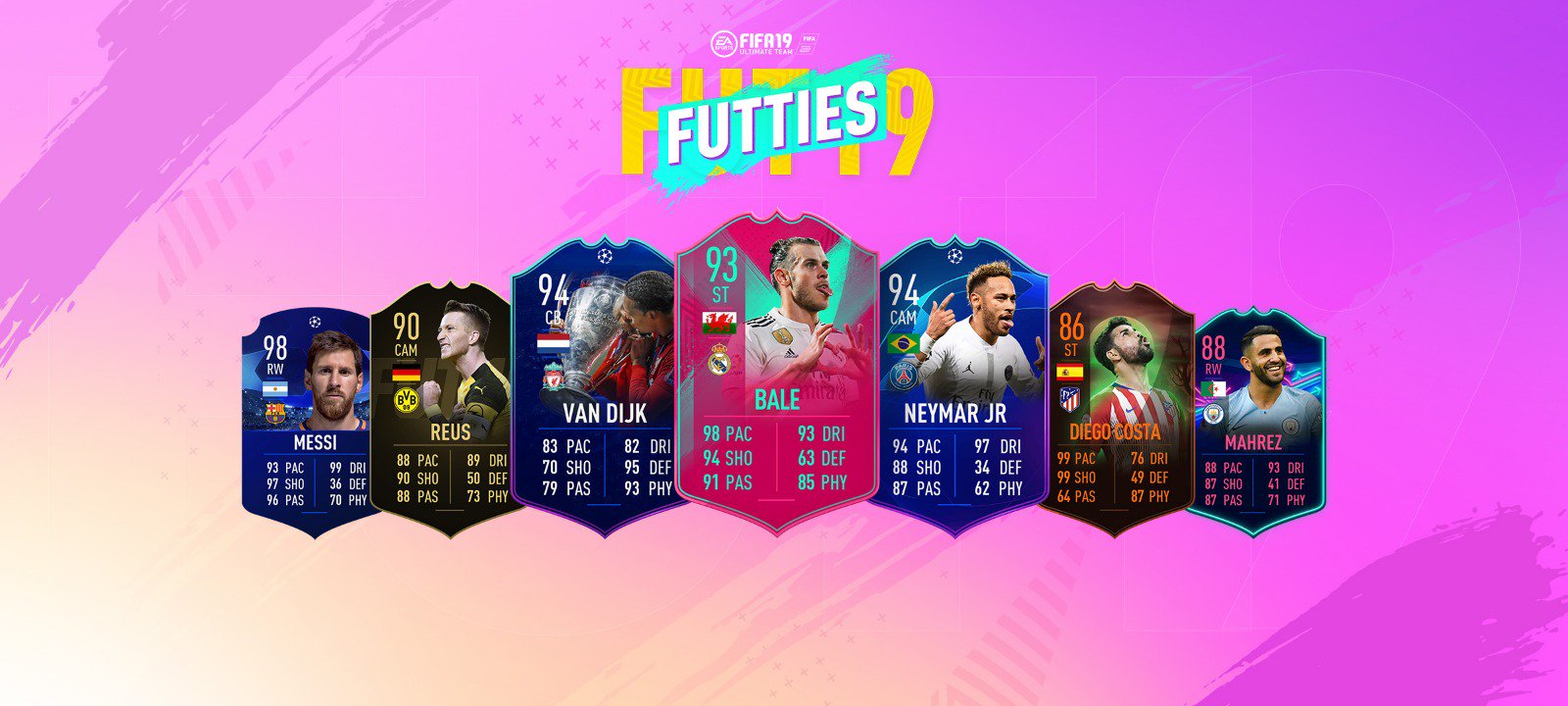 Team of the Season has wrapped up, and Team of the Week is paused until August, but EA Sports has one more big celebration up its sleeve with FUTTIES.
The FUTTIES kicks off today, bringing you a roundup of the best content from FUT 19. "Best of" Packs and SBCs will arrive throughout the event. In addition, you'll have a chance to vote for your favorite Player Pick from a list of nominees (made up of the past season's most popular players). Here's everything you can look forward to in 2019.
Find All Your FIFA 19 Ultimate Team Needs at CDKeys
Vote for Your Favorite FUTTIES Nominees
The FUTTIES will last from today (3rd July) through 14th August, but the voting period for the Player Pick will take place during the first 5 weeks of the event. On certain days during the voting campaign, the Player Pick containing a selection of 3 nominees will be waiting for you when you log into your account. The footballers who get the most votes will receive special upgraded cards which will be unlockable through special SBCs (Squad Building Challenges).
"Best Of" Packs – The Best Special Items Re-Released
Did you miss out on some of the best Special Items this season? During the FUTTIES you'll have a chance to get them again. Limited edition items from Ones to Watch, FUT Birthday, Road to Final and more will be re-released during the FUTTIES in three separate batches.
The first batch is arriving on July 3rd. You can see all the players that will be included right here. The second batch will come on July 17th, and the last will be on July 31st.
Free Rewards Pack
FIFA 19 fans will also be getting FUTTIES party favours. The more loyal fan you are, the better your party favour will be. Any player who logs into the FUTTIES event (starting today) will be eligible to receive a free reward pack. The tier of the reward pack will be determined by how many total days you've logged into FUT since FIFA 19 released!
Best Of SBCs and Weekly Objectives
Some special FUTTIES players will be released through SBCs (as mentioned above), and some will be made available through Weekly Objectives. New challenges will be coming your way through the event, so keep an eye out if you want to snag the best players for your squad.
Are you excited for this year's FUTTIES? Who are you voting for in the first Player Pick? Let us know in the comments!