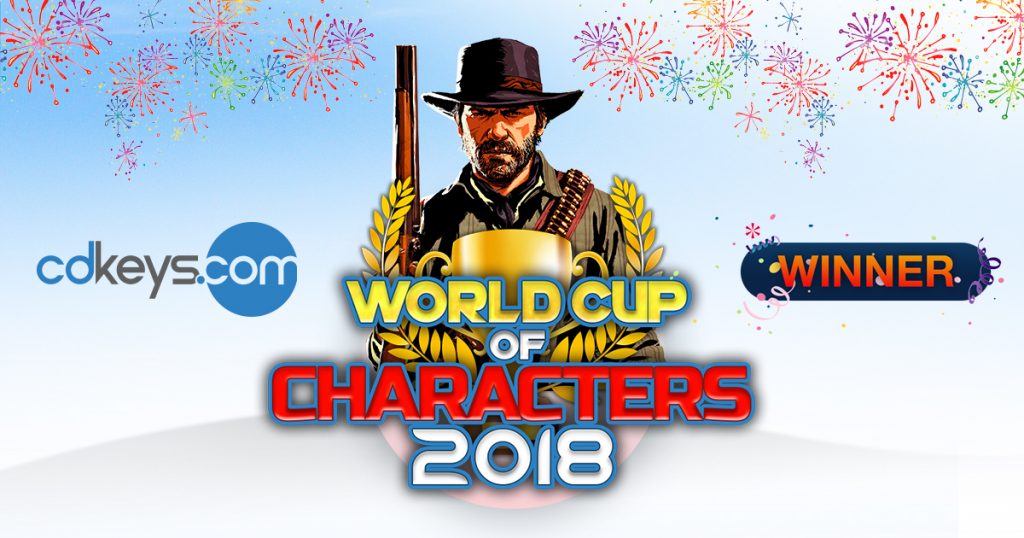 🏆Arthur Morgan🏆 is the World Cup of Characters Champion! 
That's it. The battle royale is over.
After a solid two week campaign of brutal knockouts, a champion is finally chosen.
And the World Cup of Characters champion is… Arthur Morgan from Red Dead Redemption 2!
Commiserations to the God of War Kratos – please don't strike us down in anger!
How did Arthur win?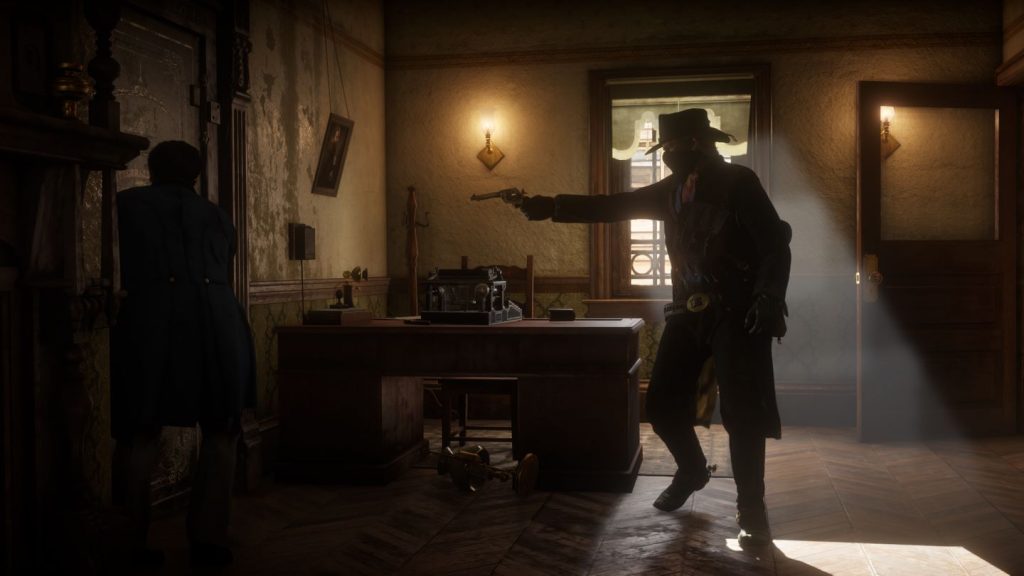 It wasn't easy for Arthur to claim the championship title. He had to get through some pretty tough characters first, with so many amazing games that launched in 2018
Arthur's first task was in the final 16s Group C, taking on the likes of loveable and iconic Nintendo front-man, Mario. Kara from Detroit: Become Human and Ivy from Soul Caliber VI were also contenders in the first bloodbath.
He moved onto the quarter-finals of the World Cup of Characters with his first head-to-head match against the powerful Goku, the protagonist of Dragon Ball FighterZ. It was hard fought, but the cowboy defeated his Saiyan rival.
The semi-finals were next up with a rumble in the jungle against another of Nintendo's top characters. Arthur took on Donkey Kong, fresh out of 2018's Switch release of Donkey Kong: Tropical Freeze. But it was an easy win and Arthur Morgan eliminated the ape from the competition to reach the finals.
The final stage saw Arthur face up against his most powerful opponent yet, Kratos from God of War! To take down a deity would be no easy feat but Arthur's popularity outstripped the god. After the battle, he finally took the coveted title of CDKeys.com World Cup of Characters Champion 2018!
The genius of Red Dead Redemption 2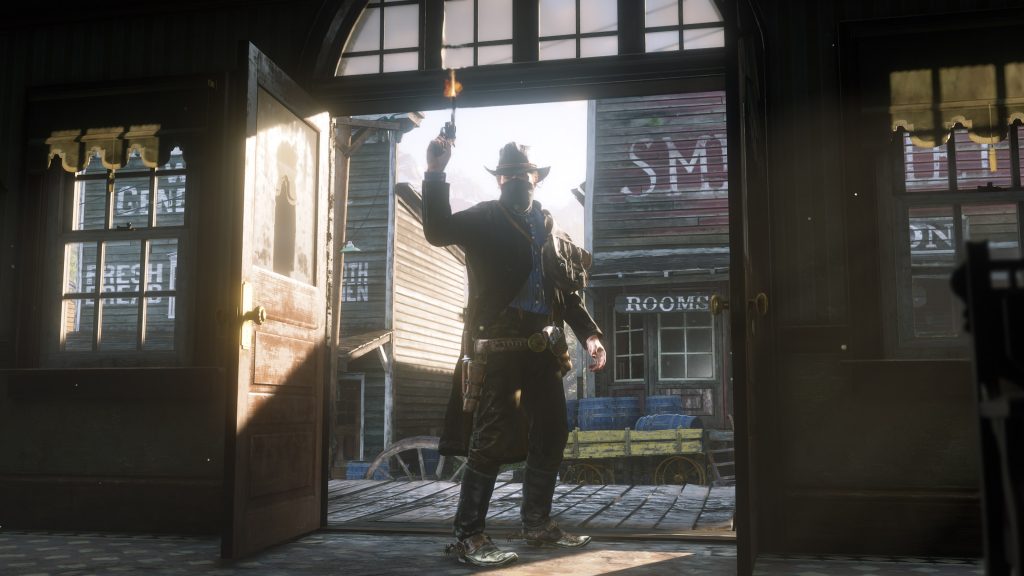 Red Dead Redemption 2 has won countless accolades in the Golden Joystick Awards and The Game Awards 2018, so it isn't surprising that Arthur Morgan's loved by fans of the game.
If you don't know much about Red Dead Redemption 2, then where have you been?
RDR2 is a Western-themed, action-adventure game in an open world setting. You play as Arthur Morgan, an outlaw and member of the Van der Linde gang.
Like many open world games, you can choose to go on missions or cruise around enjoying the rich world, characters and locations.
RDR2 takes open worlds to a whole new level. There's so much to do, including fishing, hunting, and poker games. But the game brings more reality than ever before. For example, make sure you keep an eye on the carcass you drag around as it will rot over time. Hunting is more in-depth than you'll find in other games. Where you shoot an animal will affect the quality of the meat. And that's only one part of a massive and immersive game.
Haven't played the game yet? There's never been a better time to join our World Cup of Characters 2018 Champion Arthur Morgan. So saddle up and loot everything you can get your filthy, outlaw hands on!