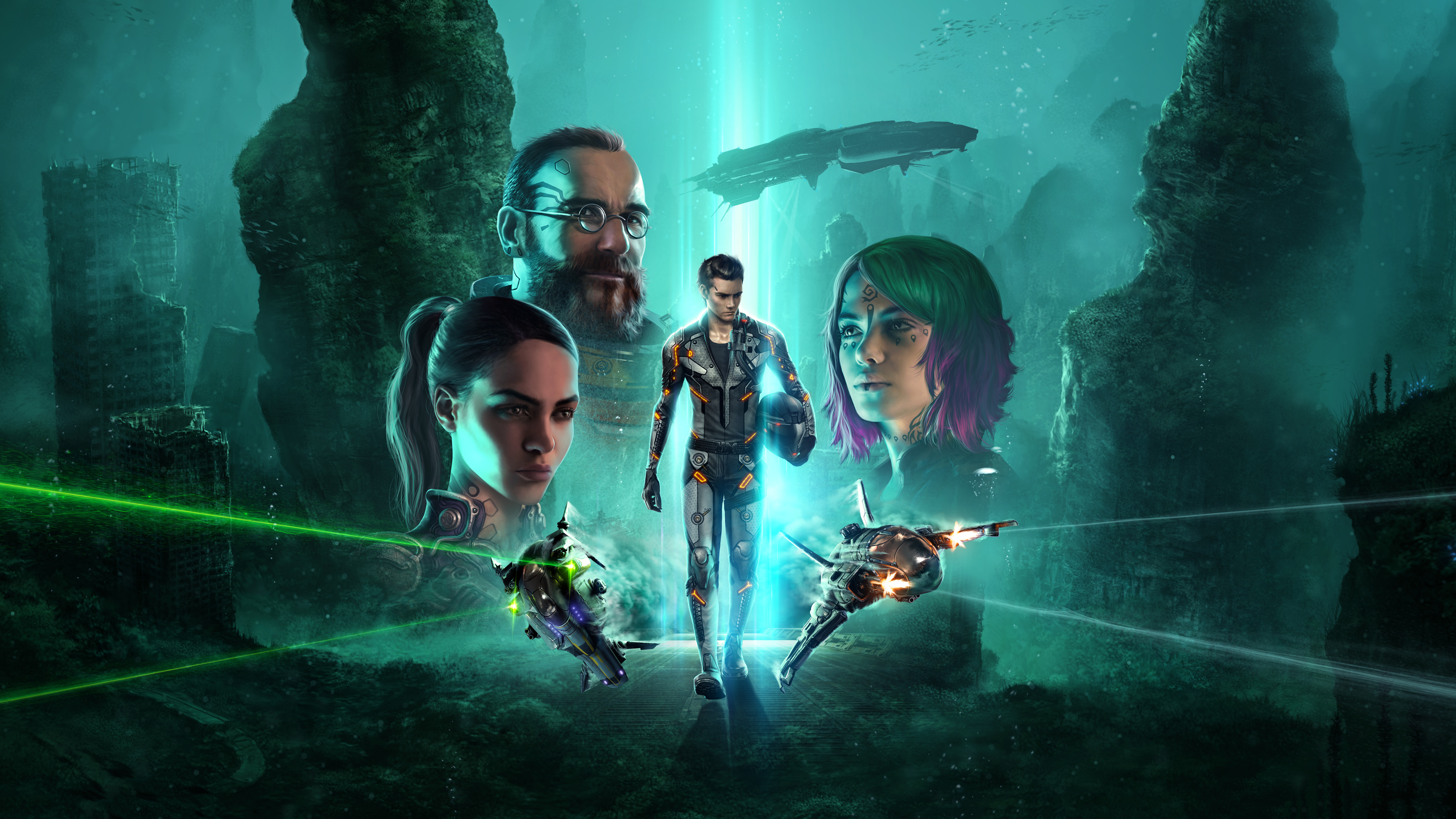 Aquanox finally resurfaces today, October 15, after 17 long years lost at sea. This return of the Aquanox series was partially funded by Kickstarter, and Deep Decent should make both long-time fans and newcomers very happy.
If you've been eagerly awaiting the launch of this visceral underwater-vehicle shooter, then go ahead and follow the link below to save yourself some cash on the PC edition (while the keys are in stock!). Otherwise, read on to find out more about what lies beneath the surface.
Save on Aquanox Deep Descent for PC Now
Welcome to Aqua
Aquanox Deep Descent drops you into a deep-sea dystopia being torn apart by an existential fight for resources. From the cockpit of a variety of customizable ships, you'll explore, mine, and fight your way across the vast expanses of Earth's final frontier. Command a team of highly trained fighter pilots or group up with your friends online and complete the game's story together. Deep Descent is a triumphant return for the cult-classic Aquanox series.
Save the World Together… or Fight Each Other
In addition to the riveting campaign that can be completed solo or with drop-in online cooperation, Dive into the treacherous depths of Earth's final frontier in Aquanox Deep Descent. Out now and at a discount from CDKeys. also features a competitive PvP multiplayer mode. Test the skills you've honed in your journey through Aqua against players around the world!
Here's a roundup of Aquanox Deep Descent's features:
Fight – Action-packed vehicle shooter combat that supports a wide variety of play styles
Co-op – 4 player drop-in co-op, with four unique pilots who are all involved in the game story
Customize – Choose and upgrade your ships, making them fit your preferred playing style
Explore – Discover the deepest corners of the ocean
PvP – Classic multiplayer modes like Deathmatch and Team Deathmatch Dogfighting
Will you be diving into Aquanox Deep Descent? Let us know in the comments below or on our Facebook page.
And if you're looking for something else to play, check out the 10 best new games releasing in October.