Despite turning 15 years old in November, World of Warcraft is still the most popular MMO in the world (and has been for quite some time). It's no wonder, since WoW has truly aged like fine wine over the years with constant updates and a series of massive expansion packs (the most recent being Battle for Azeroth).
But Blizzard is turning back the clock today, as servers go live with a long-awaited "Classic" version of the game. Now PC and Mac players can revisit the version of the game that made World of Warcraft into a worldwide success.
Here's everything you need to know about World of Warcraft Classic, and how you can get the full WoW experience for less with CDKeys.
What Is WoW Classic?
As developer Blizzard describes it, "World of Warcraft Classic is a faithful recreation of the original World of Warcraft. Combat mechanics, original character models, and skill trees all contribute to a truly authentic experience." This means you can expect the return of classic (and sometimes overpowered) talent trees, classic Azeroth, and classic raids.
Just How "Classic" Are We Talking?
To be exact, this nostalgic version of WoW will take players back to the "Drums of War" patch (1.12) that released 13 years ago in August of 2006. All item stats and the overall structure of the game will be based on this version, and Classic will also receive a steady stream of updates just like modern WoW does.
Is There More to Come?
After today's launch, Blizzard will roll out 6 vintage content packs just like we got them back in the day. The goal is to recreate the experience of those early years of WoW, roughly from the original release in 2014 through 2016. Here's a look at the legendary 40-person raids, locations, and features that will be added to WoW Classic after today:
Phase One: 
Molten Core
Onyxia
Maraudon
You can PvP one another in the world, but there is no tracking, and no formal rewards for doing so.
Phase Two:
Dire Maul
Azuregos
Kazzak
Honor System (including Dishonorable Kills)
PvP Rank Rewards
Phase Three:
Blackwing Lair
Darkmoon Faire
Darkmoon deck drops begin
Alterac Valley (version 1.12 869)
Warsong Gulch
Phase Four:
Zul'Gurub
Green Dragons
Arathi Basin
Phase Five:
Ahn'Qiraj War Effort begins
Ahn'Qiraj raid opens when the war effort dictates
Dungeon loot reconfiguration: Tier 0.5 Dungeon gear, Relics, drop rates and location changes
Phase Six:
Naxxramas
Scourge Invasion
World PvP objectives in Silithus and Eastern Plaguelands
How to Jump in Right Now
To play WoW Classic you'll need a Blizzard account and an active World of Warcraft subscription. After you've got that, you can start playing in just 3 easy steps:
Download the Blizzard Battle.Net desktop app, create an account, and then log in.
Download WoW Classic from the drop-down menu within the World of Warcraft tab.
Create a new character and start playing! (Note that any current WoW characters you have will not be playable in WoW Classic)
Get the Full WoW Experience – Old and New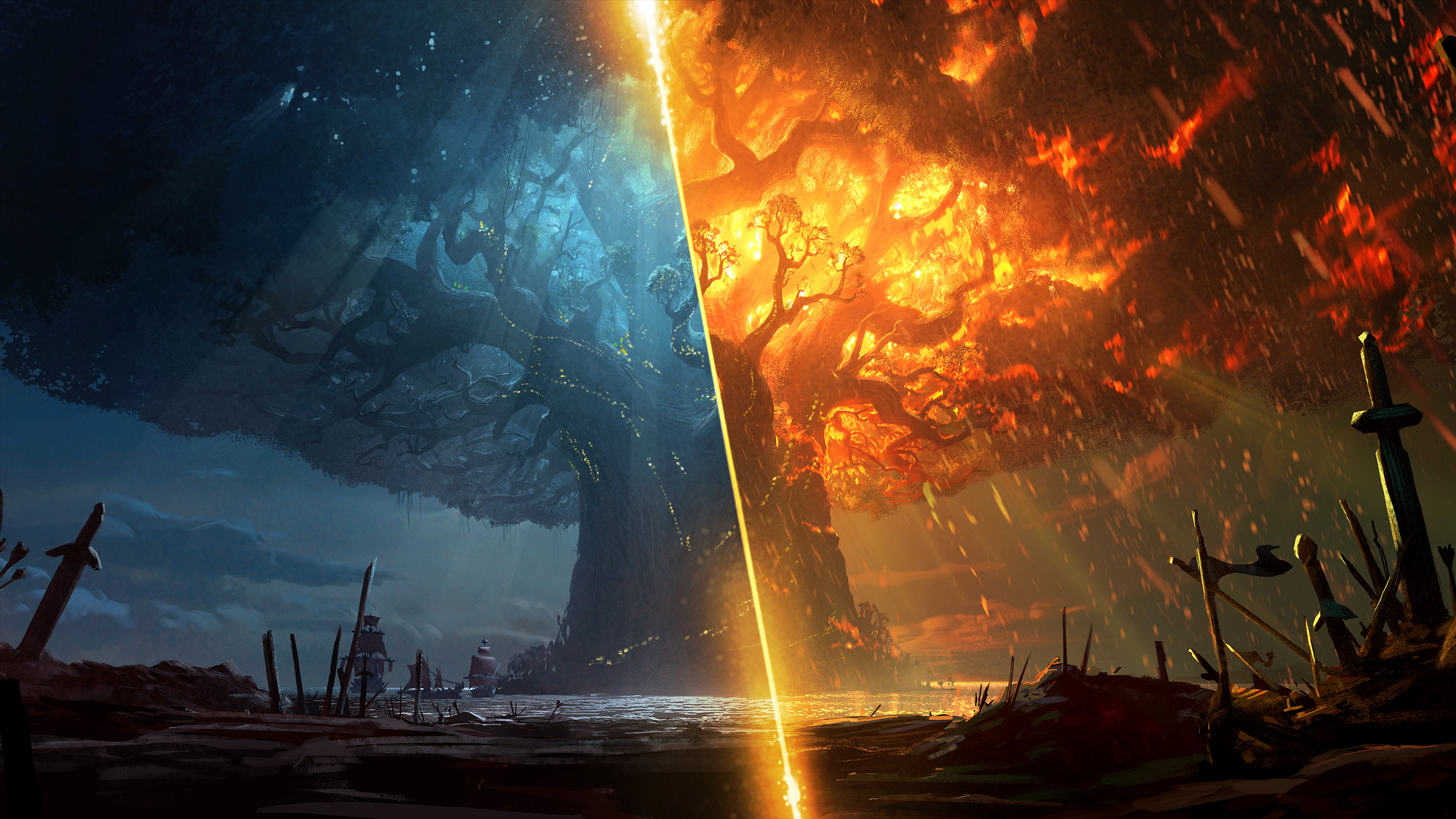 While a paid Blizzard subscription will get you access to the modern version of WoW (in addition to Classic), it will only be updated through 2016's "Legion" expansion. To get the complete WoW experience, both classic and modern, you'll need to pick up Battle for Azeroth.
Buy World of Warcraft Battle for Azeroth on Sale Now (EU Version)
Gone are the days where you need to buy a base game or a "Battle Chest" in order to get the expansions to work. By simply purchasing Battle for Azeroth you'll get access to the complete World of Warcraft base game, the most up-to-date round of content, and all the free updates that are planned for the future.
When did you first play World of Warcraft, and will you be dipping into the Classic version? Let us know!