Looking for a new game? March is packed with multiple titles from our 20 Most Anticipated Games of 2020 list— and there's something for everyone. A little dungeon crawling here, a little platforming there, and even a healthy dose of demon slaying! Here are the top 10 hottest new releases for March 2020.
Check Out All of the Discounted Pre-Orders and New Releases in the CDKeys.com Store
Pokémon Mystery Dungeon: Rescue Team DX
6th March (Switch)
Leave the Trainers behind and see the world through the eyes of a Pokemon in Mystery Dungeon: Rescue Team DX for Nintendo Switch. This brand new Pokemon spin-off is a dungeon crawling adventure, and your dungeon mates are other Pokemon!
Recruit fellow Pocket Monsters to travel with you to mysterious and treacherous locations, then expertly plan your moves with turn-based gameplay. As one of the new releases for March, this is your chance to walk a mile in Pikachu's shoes!
Buy Pokemon Mystery Dungeon: Rescue Team DX Now
Ori and the Will of the Wisps
11th March (Xbox One, PC)
If it's anything like Ori and the Blind Forest, this sequel could be both award-winning, and awe-inspiring. A follow up to one of the best platform games in recent years, Ori and the Will of the wisps will take players on a new adventure beyond the forest of Nibel to discover the truth behind the lost ones. The one thing that we know for sure about Will of the Wisps is that it will be a Microsoft exclusive and will be available day-one via Game Pass.
Play Ori with Xbox Game Pass Ultimate (Xbox One/PC)
Get Ori and the Blind Forest for a Deep Discount in the CDKeys Store
Nioh 2
13th March (PS4)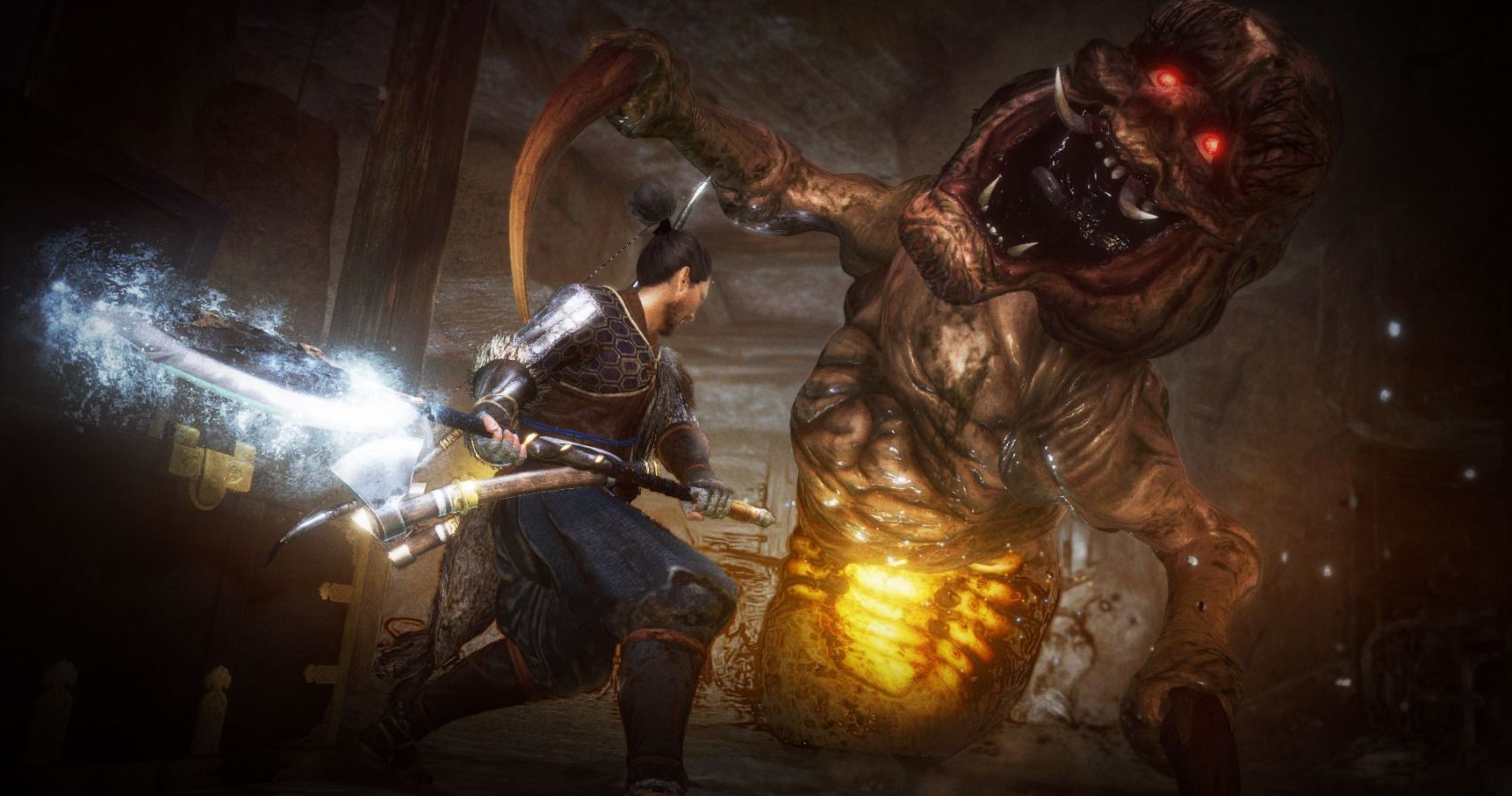 This newest release from Team Ninja (Ninja Gaiden, Dead or Alive) is actually a prequel to the first Nioh game. Players will once again put their skills with the blade to the test, along with their rage-quitting and controlling-throwing fortitude. In addition, Nioh 2 promises an exciting three-player co-op mode that we can't wait to see in action.
Save Money on Nioh 2 with Discounted PSN Cards
My Hero One's Justice 2
13th March (PC, PS4, Xbox One, Switch)
The insanely popular manga/anime series returns for another round of 3D arena-style fighting action. Play as either hero or villain from a huge cast of favorite characters; like Shigaraki, All Might, or Deku! Use powerful Quirks to unleash superhuman abilities as you battle your way through classic My Hero moments.
Finally, don't forget sidekicks! In My Hero One's Justice 2 you can design your own powerful duo from the wide selection of well-known heroes and villains.
Save on My Hero One's Justice 2 for a Limited Time
Animal Crossing: New Horizons
20th March (Switch)
Fans of the beloved Animal Crossing series have been on the edge of their seats since a teaser trailer (a year ago) promised the next game in 2019. But a delayed game is better than a bad game, right? And from the looks of it at the latest Nintendo Direct, New Horizons will bring more of the same creative, playful, and addictive Animal Crossing goodness we know and love.
Check out our recent blog post on 5 of New Horizons' hype-worthy new features.
Get Your Animal Crossing: New Horizons Pre-Order in Now
Panzer Corps 2 – Field Marshal Edition
19th March (PC)
As PC Gamer puts it in their preview of the game: "Panzer Corps 2 delivers the experience of being a General like little else."
If you're looking for fine-tuned and refined World War II strategy gameplay, then look no further than Panzercorps 2. And, if you're looking for the ultimate Panzercorps experience, save yourself some cash on the Field Marshal Edition for a limited time. This exclusive bundle contains the first two forthcoming DLCs for the game, new bonus scenarios, new skins, and more.
Buy Panzercorps 2 – Field Marshal Edition Now
DOOM Eternal
20th March (PC, PS4, Switch, Xbox One, Stadia)
Returning in 2016, "Doom" was a reboot of the original 90's gem, and it breathed new life into the series. Now, Doom Eternal plans to double-down on the success of the reboot. Demons have begun to invade Earth, and the Doom Slayer (you) is once again humanity's only hope.
Save Big When You Pre-Order from CDKeys.com
Get Your Discounted Doom Eternal for Xbox One
Half-Life: Alyx
23rd March
It's not Half-Life 3, and it's only releasing for PC-based VR consoles… but we'll take it. The wait is nearly over for fans of one of the most critically acclaimed series in gaming history, and the experience will be more visually immersive than ever.
Look out for Half-Life: Alyx in the CDkeys Store
Bleeding Edge
24th March (Xbox One, PC)
Bleeding Edge was announced at E3 2019 with a bang and ended up taking home multiple "best of" awards from the event. As one of the new releases for March, you'll group-up in teams of 4, select from a wide range of fighters, and experience fast and colourful competitive chaos. And, if that wasn't enough to pique your interest, Bleeding Edge comes from the same studio behind Hellblade: Senua's Sacrifice and DmC: Devil May Cry!
Get in on all the action on day-one with Game Pass Ultimate for Xbox One and PC.
Upgrade to Xbox Game Pass Ultimate Now
One Piece: Pirate Warriors 4
27th March (PC, PS4, Xbox One, Switch)
Pirate Warriors 4 combines the unique "One Piece" story with the brawler action of "Warriors"; which means you can expect an epic, manga/anime-styled fighter game. This special collaboration seeks to bring players ""a great adventure with great friends" and a chance to experience the One Piece series in a whole new way.
Let us know which of the new releases for March 2020 you're most excited about.
Be sure to follow us on Twitter, Facebook, and Instagram for more updates and deals on the latest games!