You wouldn't be blamed for not being familiar with Terry Bogard. Like existing Super Smash Bros. characters Ryu and Ken, Terry originates from a fighting game that debuted 30 years ago. But, as Smash Ultimate director Masahiro Sakurai explains, "whether or not the character is fun to play is more important than whether the character is new or old, or whether the character is recognizable to everyone."
The newest Super Smash Bros. fighter adds classic 2D fighter moves, crazy combo potential, and a walloping Final Smash. Terry Bogard is now available, along with a new arena, music, and more— here's everything you need to know.
Unlock Terry Bogard and Every Other New Smash Ultimate Character with the Ultimate Fighter Pass
Buy the Super Smash Bros. Ultimate Base Game + Nintendo Switch Online Bundle
A New Challenger Approaches
Terry might seem simple on the surface, but his moveset packs a lot of power and a lot of options.
All of Terry's special moves can be modified by how long you hold down their corresponding button. For example, his side-B "Burning Knuckle" can range from a quick punch to knock-you-off-the-map Captin Falcon level devastation; it all depends on your technique.
Above all, what really shines in Terry's kit is his ability to cancel his own special abilities (if you're quick enough with a controller). Meaning, you can initiate an attack, cancel out of it (avoid the "recovery animation"), and then launch right into a special move. In other words, you'll create a satisfying string of hits that are reminiscent of the classic 2D fighter era this character represents.
Smash Ultimate patch 6.0.0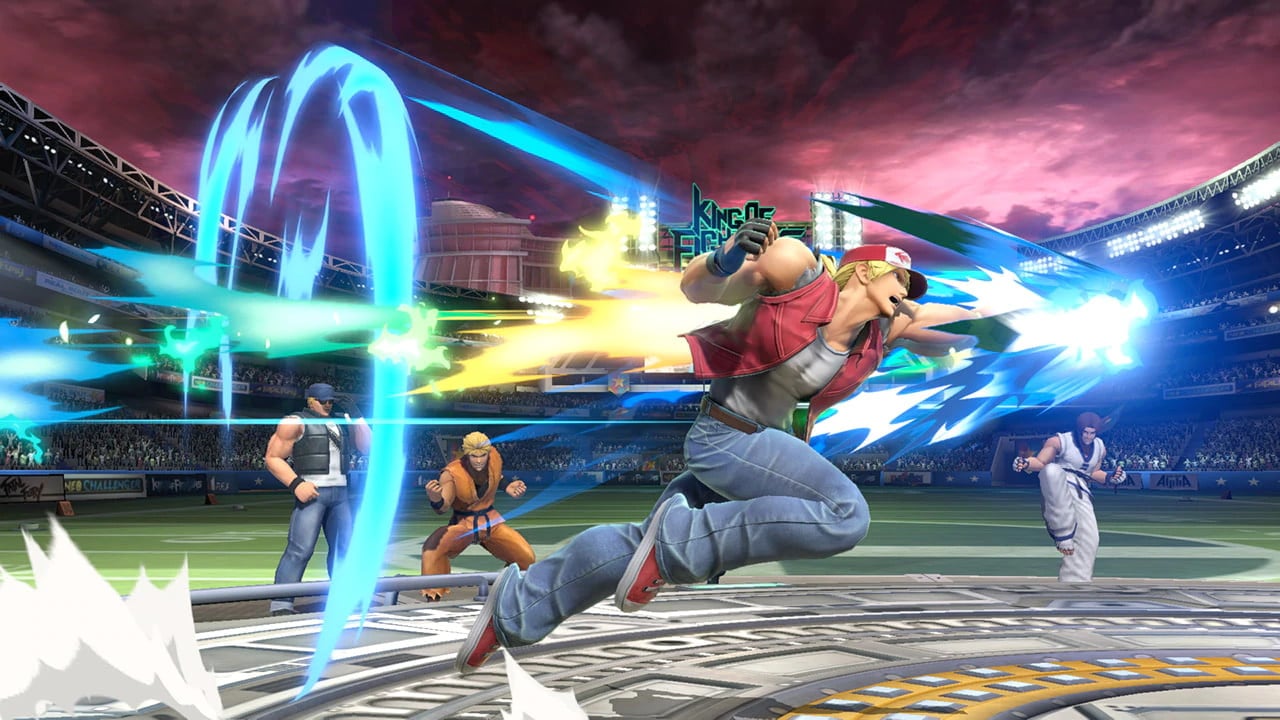 In addition to the brand new fighter, the newest Super Smash Bros. Ultimate patch introduces a new stage. The "King of Fighters" arena is a simple and straightforward stage. It's a perfect stage to show off Terry Bogard's classic fighter move-set.
Like the Boxing Ring and Pokemon stadium arenas, King of Fighters features a large jumbotron overhead that displays the action below like live sporting event. Plus, there are invisible walls along the edges of the stage that keep the action up-close and personal until fighters take enough damage. And finally, be sure to look out for cameos (20 in all) from other Fatal Fury and The King of Fighters characters in the background!
Fighter Pass = Ultimate Super Smash Bros. Experience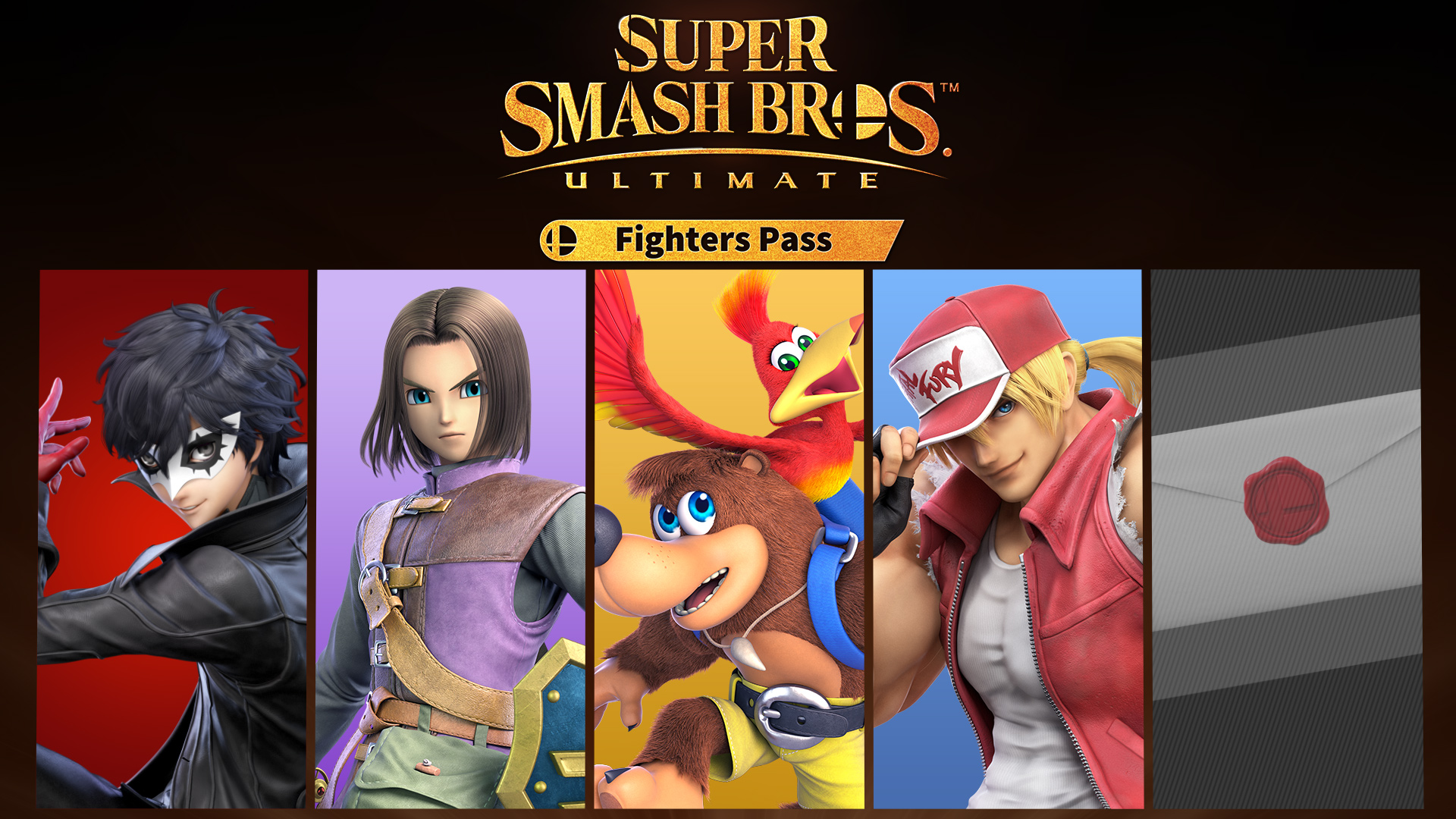 Get instant access to Terry and all the previous (and upcoming) DLC content with the Ultimate Fighter Pass. It's on sale for a limited time in the CDKeys store. You'll instantly boost your Ultimate roster to over 75 different fighters; including Banjo-Kazooie, Joker from Persona 5, and everyone's favorite Piranha Plant. Plus, each new character release includes new stages, soundtracks, and much more along with them.
Super Smash Bros. Ultimate game director Masahiro Sakurai has hinted at much more content on the way too. Japanese gaming magazine Famitsu has reported that Sakurai-san wants the Fighter Pass to keep delivering exclusive new content for a long time coming.