Sony's presentation at E3 2017 gave us plenty to get excited about, including a lengthy look at Insomnianc's Spider-Man game on the PS4, as well as a Zelda-esque VR release.
Let's take a closer look to whet our appetites …
Insomniac's Spider-Man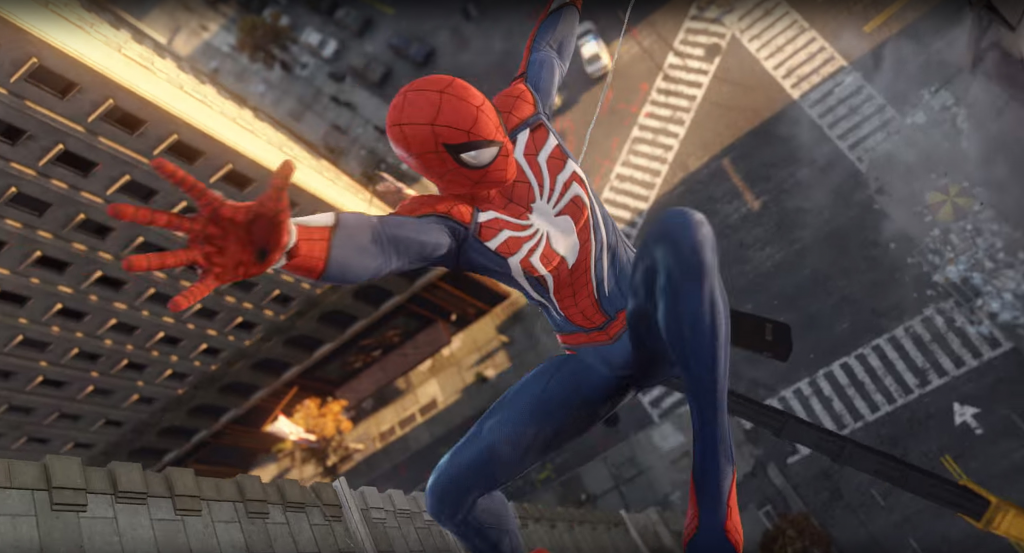 When news broke that Ratchet and Clank developers Insomniac Games were hard at work on a Spider-Man game, fans wondered what such a well-respected team would bring to the web-slinger's world.
Well, the gameplay snippet revealed during Sony's E3 2017 presentation has given us a solid insight. First and foremost, the visuals are absolutely stunning, with Spider-Man flipping, punching, and swinging with an amazing level of flair and realism.
Watching Spidey take down a group of heavily-armed enemies on a construction site, it's easy to see how fluid his movements are, especially with regards to interacting with the environment; some takedowns allow Spider-Man to bring bad guys down using different parts of the scenery.
The footage doesn't show off a huge amount that's new though – it's all the kind of Spider-Man game we've seen before, only with incredible presentation. We're sure there'll be more, though: we've been told this will focus more on Peter Parker than other games, so perhaps we'll get to play as him outside his costume too.
There's also the glimpse of Miles Morales at the end of the footage, raising a number of questions. Will we get to play as him as well as Peter? If so, will this be only on certain missions, or as and when we like?
Having this fairly recent addition to Spidey's world feature is a great idea, and it'd make a refreshing change to swing around New York as a different Spider-Man. Fingers crossed.
Days Gone

This is easily one of the most exciting zombie games to come along for some time. Though it riffs quite heavily on The Walking Dead's aesthetic, and the main character's biker aesthetic is not totally unlike Daryl's, it's amazing nonetheless.
The seven minutes of footage revealed at E3 2017 gave an insight into the open-world mechanics, with the environments oozing atmosphere. This gameplay reveal is also much more stealth-focused than that released previously, showing how players can sneak around human enemies and use zombies against them.
The swarm mechanics are as astounding as ever, though, with dozens upon dozens of zombies herding together without any noticeable frame-rate issues.
This footage certainly has us excited to get our hands on the game
Call of Duty: WW2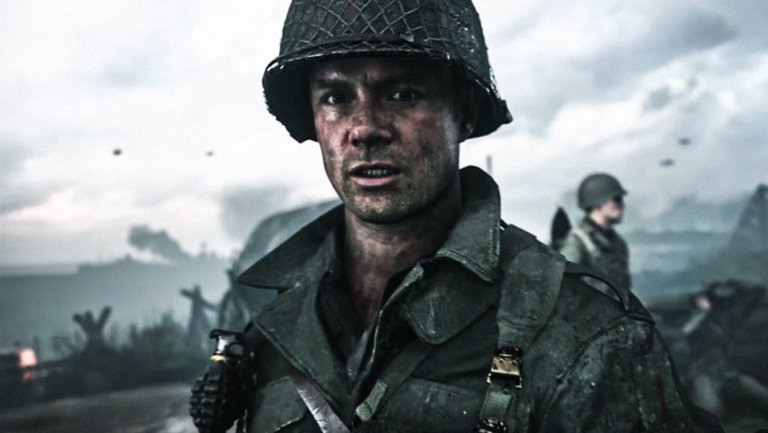 Call of Duty: WW2 was shown off at Sony's E3 2017 presentation, and while the trailer showed little in terms of gameplay, the multiplayer reveal made up for that. It looks fast-paced and COD-like, with ruined European cities particularly well-realised.
It looks to be a different experience from more recent COD games, taking the series back to its historical roots.
God of War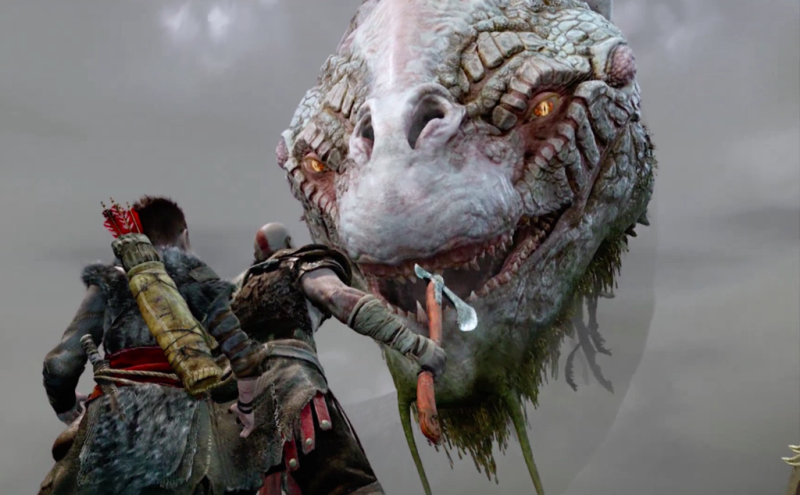 The forthcoming God of War was given an impressive trailer, showcasing the gorgeous visuals and the new over-the-shoulder perspective.
We see Kratos taking down all kinds of enemies and monsters in diverse environments, some of which are pretty jaw-dropping. The change to Norse mythology rather than Greek gives this a snow-capped beauty akin to Skyrim, while the relationship between Kratos and his son looks set to be heavy on emotion.
Detroit: Become Human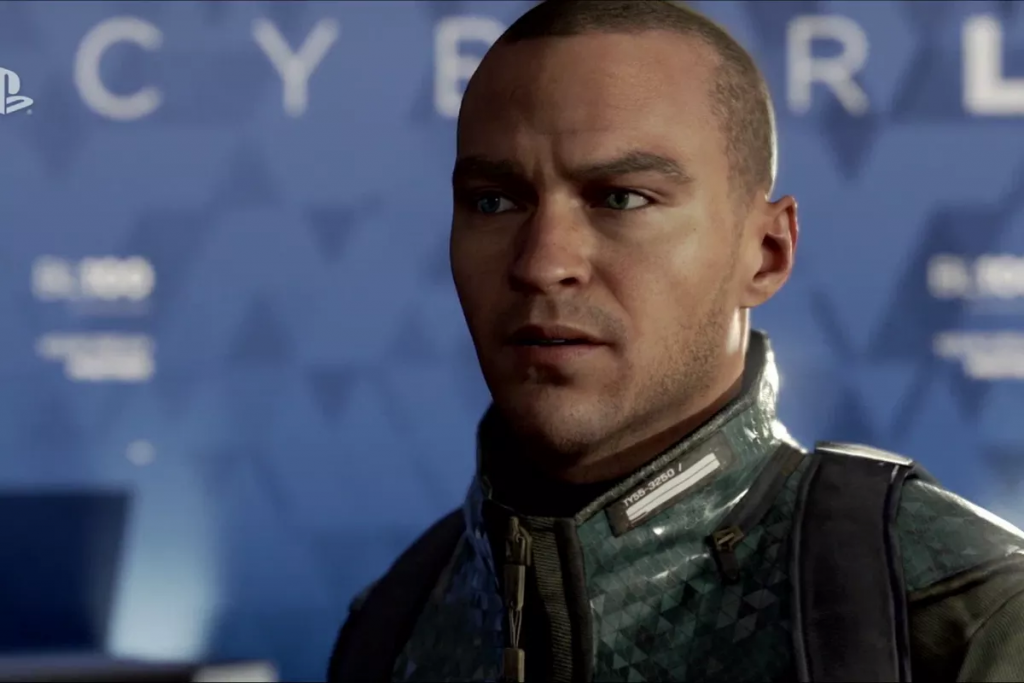 This intriguing Blade Runner-esque game was shown off more with a mouth-watering trailer, demonstrating the realistic character models, the wintry futuristic locations, and the choice-based gameplay.
Detroit: Become Human looks set to be a deep, action-packed game with real depth. It clearly borrows from a lot of different sci-fi movies and books, but at least does so well (or so it appears at the moment).
VR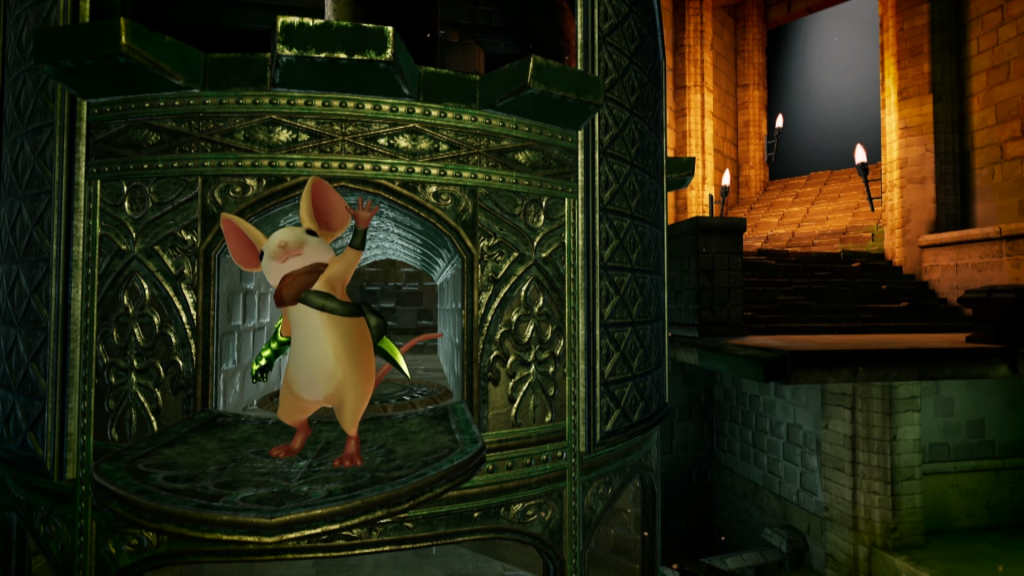 Elsewhere in their presentation, Sony also revealed new VR content, with looks at Skyrim, Final Fantasy's Monster of the Deep, and others. The most interesting, though, is Moss.
Moss is based around the adventures of a mouse, as he explores a wild, beautiful world filled with magic and stunning locations. Moss could well be one of the most original VR games we've seen so far, and we can't wait to see more from it.
Meanwhile, E3 2017 continues, bringing more big news and demonstrations. We'll be back soon!
What do you think of Sony's E3 2017 presentation, and which of the featured games are you most excited to play? Let us know!