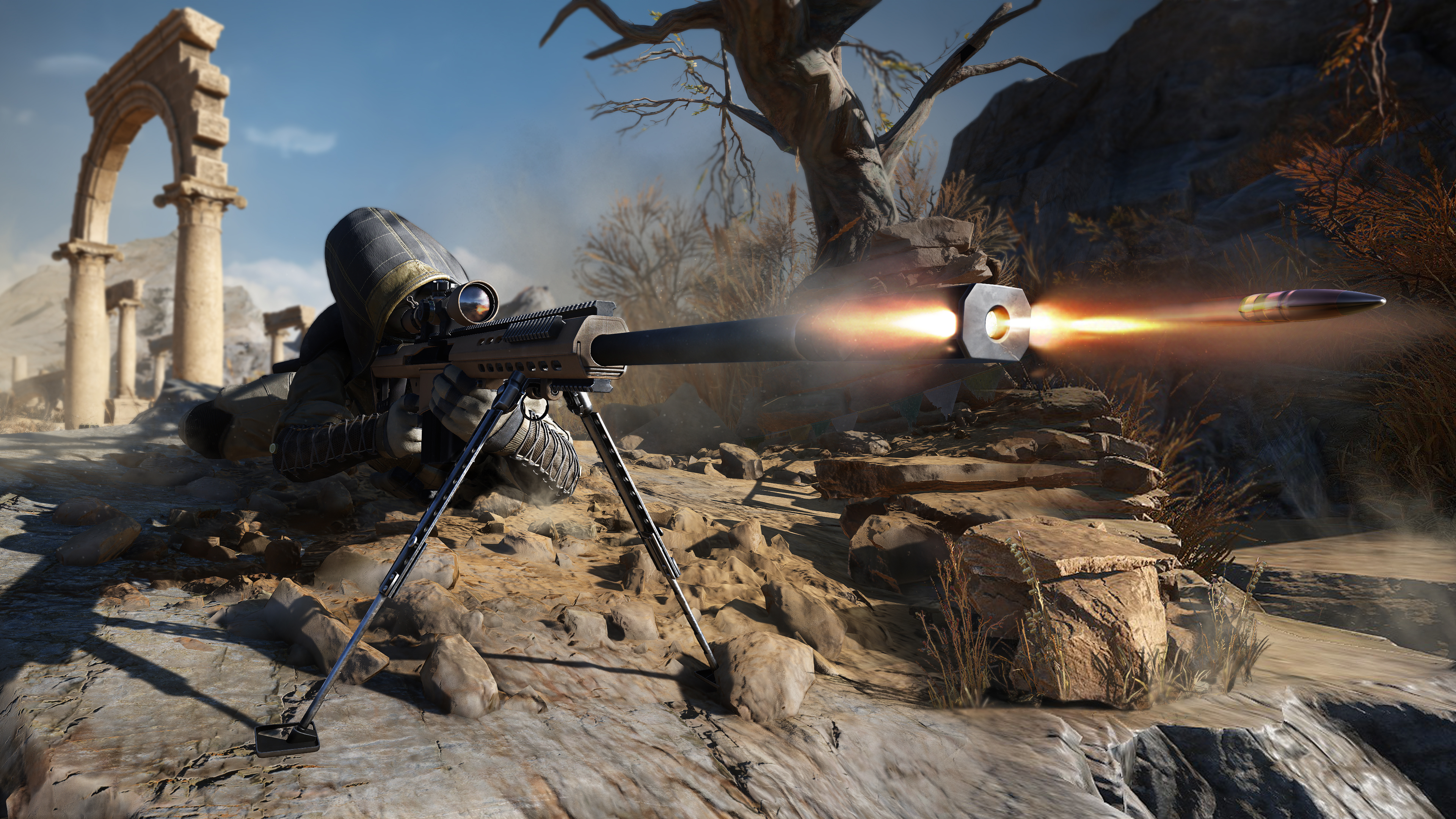 The latest entry in the best-selling first-person sniping franchise of all time has arrived. Sniper Ghost Warrior Contracts 2 is out now, bringing tactical combat, 1000m kill-shots, and the thrill of going behind enemy lines to PC, PS4, Xbox One, and Series X|S. Grab your copy at a discount from the CDKeys store:
Buy Sniper Ghost Warrior Contracts 2 Now
Extreme-Range Sniping
Are the sniper levels your favourites in games like Call of Duty or Ghost Recon? If yes, then you shouldn't pass up this exciting new release. Set in the middle east, you'll step into the boots of elite hired gun "Raven" to take on "the most challenging entry to the series yet."
Each contract tasks you with eliminating your targets from the shadows with all-new gear, stealth tactics, and "extreme long-range shots exceeding 1000m." Add to that an overarching single-player campaign in which you'll attempt to accomplish the impossible– toppling an insidious criminal syndicate and bringing them to justice.
Upgrade to the Deluxe Arsenal Edition for an array of exclusive firearms to aid you in the field. Such as:
ZXR .45 ACP – As well as the only silenced SMG in the game, the ZXR .45 ACP also shoots the biggest rounds, making it one powerful addition to your arsenal.
Kings Arms Sawn Off Shotgun – The only shotgun to go into the sidearm slot, usually reserved for pistols – a very tempting trade-off.
Giovanni Mk12 Auto – The only silenced shotgun in game. The enemy won't know what hit it.
Prescot SR-9 Pistol – Fitted with the best silencer in-game, this is a must for close-quarter tactical combat.
Check out the store page here for more details on the deluxe upgrades contained in the Arsenal Edition.
Sniper Ghost Warrior Contracts 2 – Gameplay and Features
Sniper: Ghost Warrior Contracts 2 is truly immersive sniping gameplay in its purest form. Check out the video above for a look at gameplay, and get the key features below to see what else you can look forward to.
Eliminate a wide array of targets using a mixture of close-quarter combat, and extreme long-range sniping as a contract assassin
Employ tactical decisions and stealth techniques to overcome a variety of challenges across the dramatic single-player campaign
Explore 5 distinct, extensive maps set in the Middle East conflict zone
Execute 21 new contracts, in addition to completing a range of side operations
Master an expert sniping experience, featuring a wide selection of realistic weapons and equipment
Revisit each contract with a different approach to complete all objectives and collect maximum rewards
Experience a new level of fidelity with upgraded visuals and an enhanced game engine
Follow us on Twitter, Facebook, and Instagram for more updates on the latest releases!