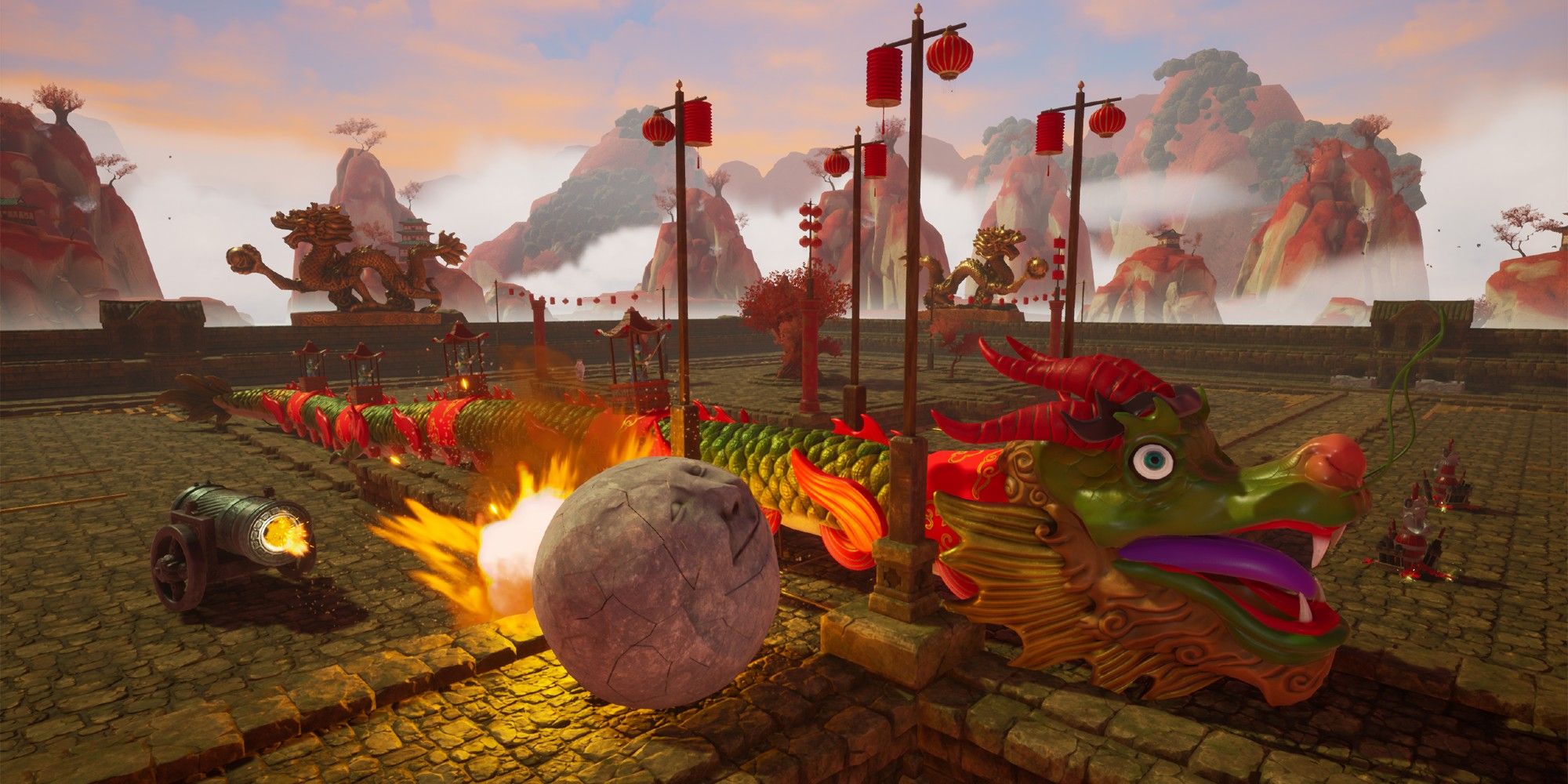 Rock of Ages 3: Make & Break, one of the hottest new releases and one of the most unique games of 2020, is out now. This quirky tower defense title is a smashing good time with friends and is currently discounted in the CDKeys store. Read on to learn more about it.
Save Big on Rock of Ages 3 for PC Now
Make Your Own Levels. Break Everyone Else's.
Rock of Ages is a very unique game, and Make & Break may be the finest yet in the series. The comical combination of competitive tower defense gameplay and Mony Python-style humor creates an entertaining and addictive experience.
Like previous Rock of Ages games, you'll race to build your defenses while simultaneously destroying everyone else's. What kind of zany, creative fortress can you dream up– and can you build it before your opponent smashes it with a giant wheel of cheese?
Tower Defense with a Monty Python-Inspired Twist
Rock of Ages 3 includes a single-player mode, but the game really shines when it's played with friends. Make & Break includes both local (with split-screen) and online multiplayer, and the PC version has full controller support. Here's the full list of game features as provided by publisher Modus Games:
Make & Break Worlds – Design and build your own levels in the easy-to-use editor and share your creations with players from all over the world for nearly limitless creative fun!
Competitive Tower Defense – Build defenses and race to destroy your opponents' in up to 4-player online multiplayer; or head-to-head in 2-player split-screen action.
Boulder-Smashing Arcade Action – Crash your way through everything in your path as fast as you can! Including six distinct and arcadey game modes with over 20 zany boulders!
Absurdly Funny – Take a ride on the wild side with ACE Team's hilarious story – everyone from Caesar and Moctezuma to Krampus and the Flying Spaghetti Monster make an appearance in an expansive campaign across history and beyond.
Which July release are you most excited to play this month? Let us know in the comments below or on our Facebook page!
Stay tuned to the CDKeys blog for more of the latest news and hottest deals on upcoming games.