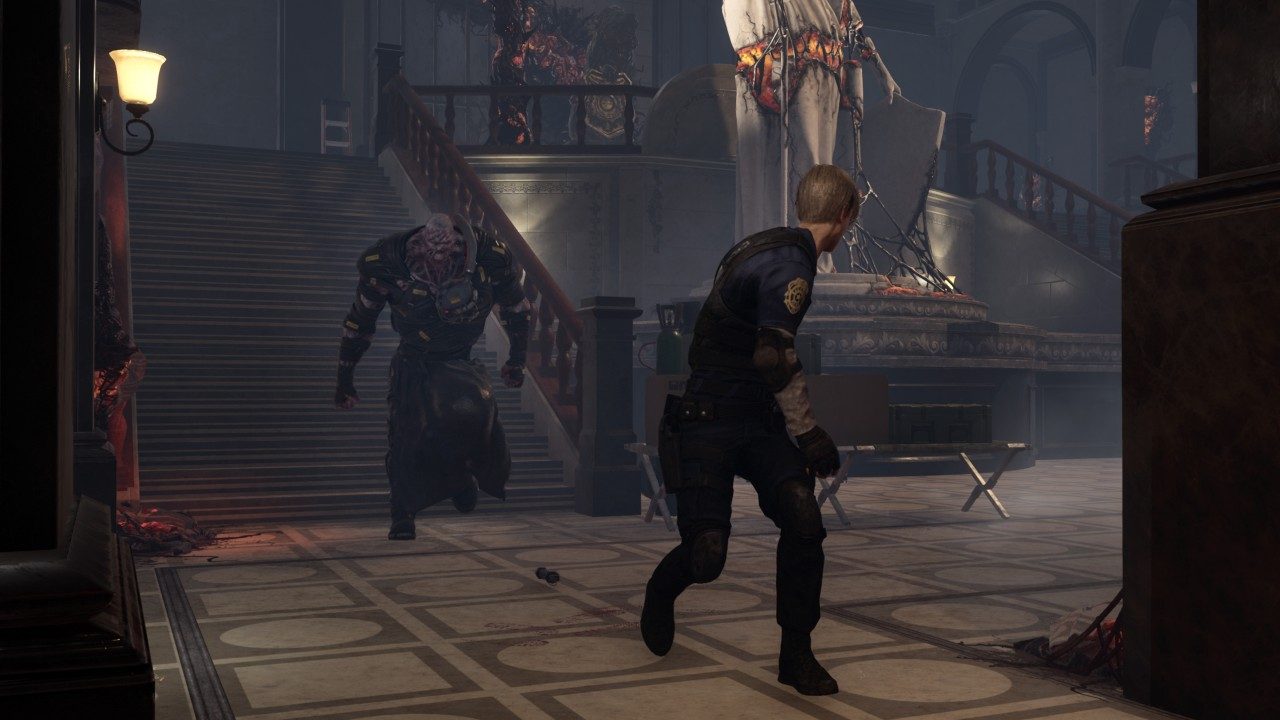 The next chapter of Dead by Daylight will feature a collaboration with legendary horror franchise Resident Evil! Going live on June 15, the latest content package for the game will feature a new Killer, two new Survivors, and a return to the ravaged streets of Racoon City.
Check Out Everything Dead By Daylight in the CDKeys Store
A Deadly Game of Hide & Seek
Fans of Resident Evil's recent remakes and classics alike will be excited to play as three of the franchise's most memorable characters when the next chapter of Dead by Daylight releases next month. The grotesque, ever-pursuing monstrosity known as Nemesis will be the new Killer added to the game, and Jill Valentine and Leon S. Kennedy will be the new Survivors.
Like the many other killers in Dead by Daylight's lineup (including Michael Myers, Freddy Krueger, and Pyramid Head from Silent Hill), Nemesis will utilize abilities from his original game. A prehensile tentacle will be the monster's primary attack, and he can even infect the Survivors he's after with the T-Virus to make them easier to track (because of the sounds of their coughing and spluttering).
Similarly, Leon and Jill will feature perks inspired by their respective games. Leon will have the ability to pick up flashbangs around the map, and Jill can place blindness-inflicting mines! Check out the video above to see for yourself. And be sure to look for a discounted price on Dead by Daylight's Resident Evil chapter in the CDKeys store soon.
New to Dead By Daylight?
Dead By Daylight is a heart-pounding, multiplayer horror experience where you work to survive… or kill in a 4v1 competitive scenario. Cross-play is supported via PC, PlayStation, and Xbox– and it's even available on Game Pass.
Will you choose to be the brutal murderer or one of the four Survivors struggling to escape? Each new game presents unexpected scenarios, and each Killer/Survivor possesses powerful powers and perks.
Despite releasing 5 years ago, Dead by Daylight has maintained its popularity by consistently providing exciting new content in the form of "chapters". These chapters include new Killers, Survivors, perks, and a variety of other add-ons. Many of these chapters also feature collaborations with legendary horror franchises– like Saw, Scream, Evil Dead, and recently Silent Hill.
Jump into the action of the base game while it's on sale in the CDKeys store! Or, upgrade your experience with our extensive selection of DLC deals.
View All Dead By Daylight Deals
Follow us on Twitter, Facebook, and Instagram for more updates on the latest release