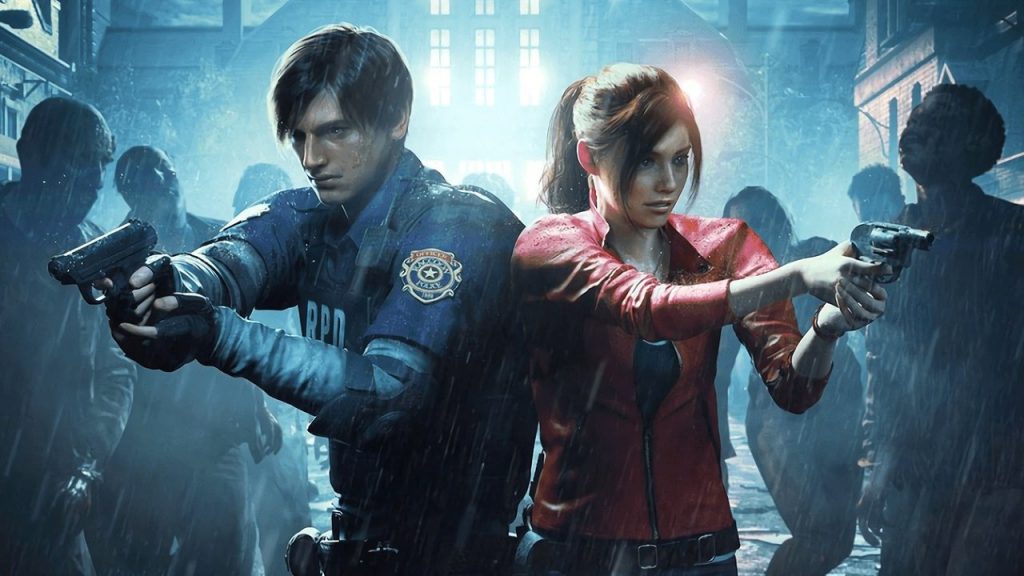 The Resident Evil 2 remake releases on Friday and positive reviews are already pouring in. What's got everyone so excited? Reviewers love the game's overall success as a remake.

The RE2 remake is the perfect mix of classic survival/horror gameplay updated with next-gen graphics and controls. As Dualshockers put it in their review of the game: "Resident Evil 2 is likely the single most excellent video game remake ever created. I'm hard-pressed to think of anything else that could even compare."

Don't miss out on a gaming event that's been 20 years in the making. Return to Raccoon City on Friday 25th January.

Head here for everything Resident Evil in our webstore.

The Resident Evil 2 remake Reviews Are In
All over the web, reviewers are loving Capcom's Resident Evil 2 remake. The game currently stands at a stellar 90/100 on Metacritic. It received high marks from many major gaming outlets immediately after the review embargo was lifted on Tuesday.

The Guardian gives the remake a perfect 100 – wow! It claims that it's "the best game in Capcom's long-running survival horror series and possibly the greatest example of the genre ever". Eurogamer says that RE2 is "one of the most atmospheric settings ever to grace a survival horror game." Then Game Informer (who gave the game a 9.5/10) sums it up nicely by saying that RE2 "feels like a new game that pays homage to the original – not a classic with a new coat of paint".

Welcome Back to Raccoon City
Resident Evil 2 has returned as a beautiful reimagining of the 1998 horror masterpiece. Claire Redfield is an innocent college student stuck in the heart of the zombie outbreak. She joins rookie cop Leon Kennedy in the fight to survive in a zombie-infested Raccoon City. Leon and Claire's experiences are different so you can play as either character. Most importantly, each one brings unique gameplay, weapons, and even unlockable costumes. New survivor stories are also unlockable after reaching certain achievements.

Is Resident Evil 2 a Remastering or a New Game?
The Resident Evil 2 remake is what Capcom calls a "reimagining" of the original 1998 release. It's somewhere between an update and a brand new game. Therefore, it's what makes this new experience so successful.

RE2 feels fresh and new whilst staying true to the terror that helped to define a generation of games. Take a trip back to the golden age of survival horror games… But including modern-day controls and HD graphics.

Decide for Yourself on Friday
In addition to the Resident Evil 2 remake, we currently have many Resident Evil games discounted right now in the CDKeys store. Here are some of the most popular titles:
Resident Evil HD Remaster for PC – Play through the original game that started it all, and gear up for the events of RE2
A fan favorite, Resident Evil 4 for PC is the best Resident Evil game of all time for many players. That may change on Friday…
Resident Evil 7 Gold Edition for PC (and Xbox One) – This is the most recent release before the remake launching on Friday. RE7 shows how immersive the series can be when seen from a first-person perspective. Resident Evil 7 revitalized the series and paved the way for the resurgence we're seeing right now
What's your favorite Resident Evil game so far? Do you think the RE2 remake will be your new favorite?