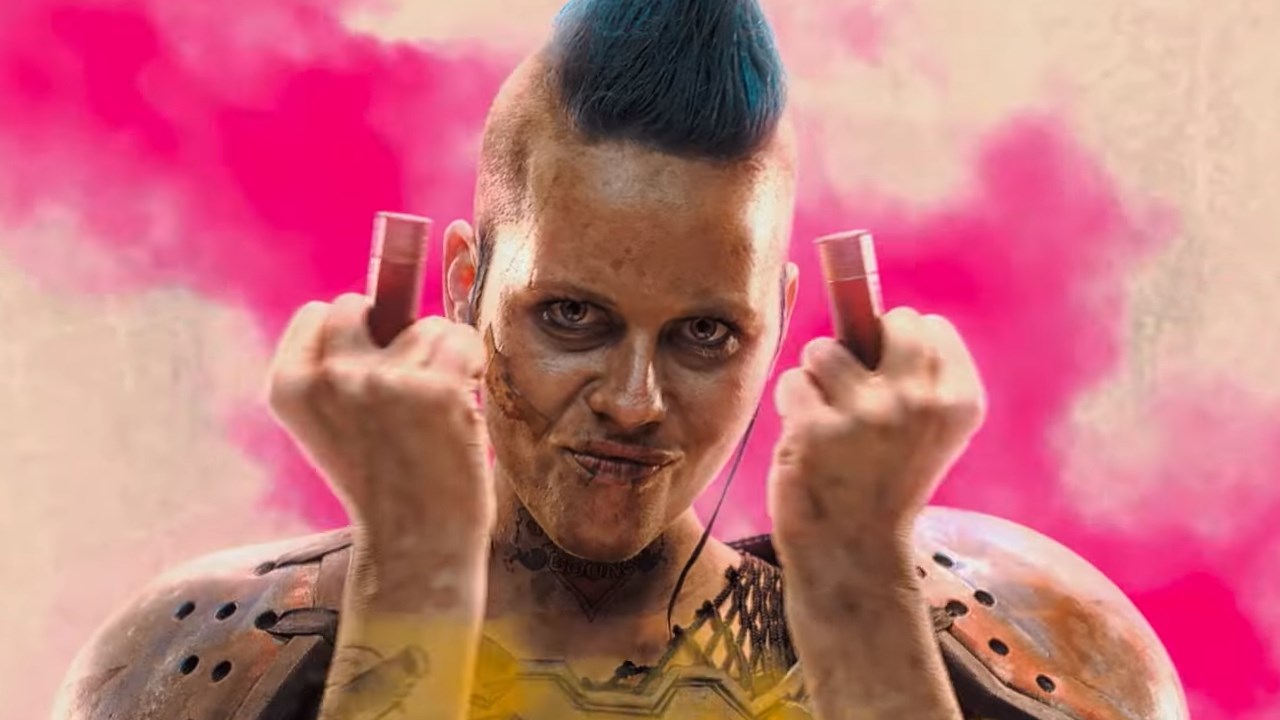 The Rage series is back with a long-awaited second dose of epic shooter action. The original Rage released in 2011 and we have it on sale in the CDKeys store right now for just £2.99. However, you don't need to play the first game to appreciate the new main character, the new story (in the same world), and the new look of Rage 2.
The colours are now much more vibrant, the characters are over-the-top, and the gameplay is still the tight FPS action that we expect from iD Software. There also appears to be a lot more humour thrown into the mix too, in this Mad Max-inspired post-apocalyptic romp. Here's a look at what's in store when the game releases on Tuesday 14th May.
Check out the huge selection we have to offer on our Rage 2 page
Guns, Cars, Post-Apocalyptic Mayhem – It's all in Rage 2
As publisher Bethesda puts it: in Rage 2 you can "go anywhere, shoot anything, and explode everything."
One of the most hyped game releases of 2019, Rage 2 was developed by Avalanche Studios (Mad Max, Just Cause series) and iD software (DOOM, Quake). It'd be hard to put together a more perfect lineup for a mayhem-filled open world shooter.
To put it simply, Rage 2 offers a healthy dose of "open world insanity". The setting is a massive dystopian landscape filled with mutated monsters where the last remaining humans are actually thriving (in their own weird way) after a cataclysmic asteroid collision changed the world forever. But you're not here to sight-see; you've got a job to do.
What's Going On and Who Do I Shoot?
Set 30 years after the events of the first Rage, the sequel continues the story of the original game but with an entirely new main character. In Rage 2, you'll play as the last surviving "ranger" struggling to survive in a brutal world filled with monstrous mutants and ruthless raiders.
An even larger threat looms on the horizon, too. A group called The Authority has declared themselves in control of what remains of human civilisation and will stop at nothing to recover precious pre-apocalypse technology in order to secure their dominion. And guess what… it's up to you to stop them.
Get Rage 2 for Less with CDKeys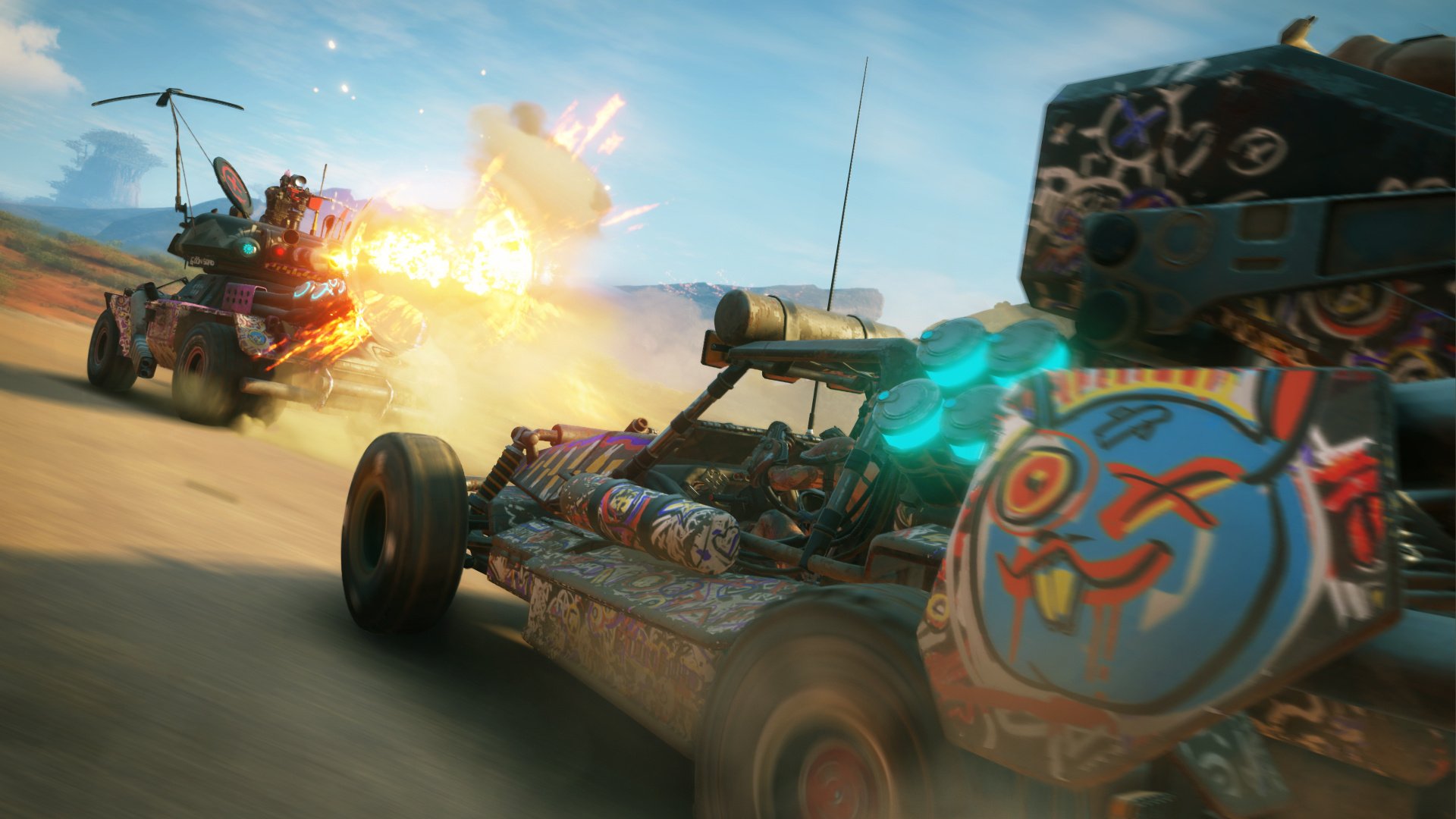 Standard Edition
This version of Rage 2 is your standard "open world insanity" experience. It includes the base game and is available at a sizeable discount for regions around the world.
Deluxe Edition
Upgrade your Rage 2 experience with all the bonus goodies included in this Deluxe Edition. Along with the base game, you'll get:
Rise of the Ghost Expansion
DOOM BFG UAC Super Weapon
Nicholas Raine Armour and Settler Pistol
Mutant Monster Truck Skin
Wasteland Wizard Cheat Codes
Progress Boaster
Exclusive Mission – Cult of the Death God
Battle Standard
For more information, check out the store pages below! And for a Roadmap of all the content coming to Rage 2 in the near future, check out this post on Bethesda's official blog!
Buy Rage 2 Deluxe Edition Now for PC
What are you looking forward to most in Rage 2? The Guns? The vehicles? The open world? Or something else?
Let us know in the comments below!