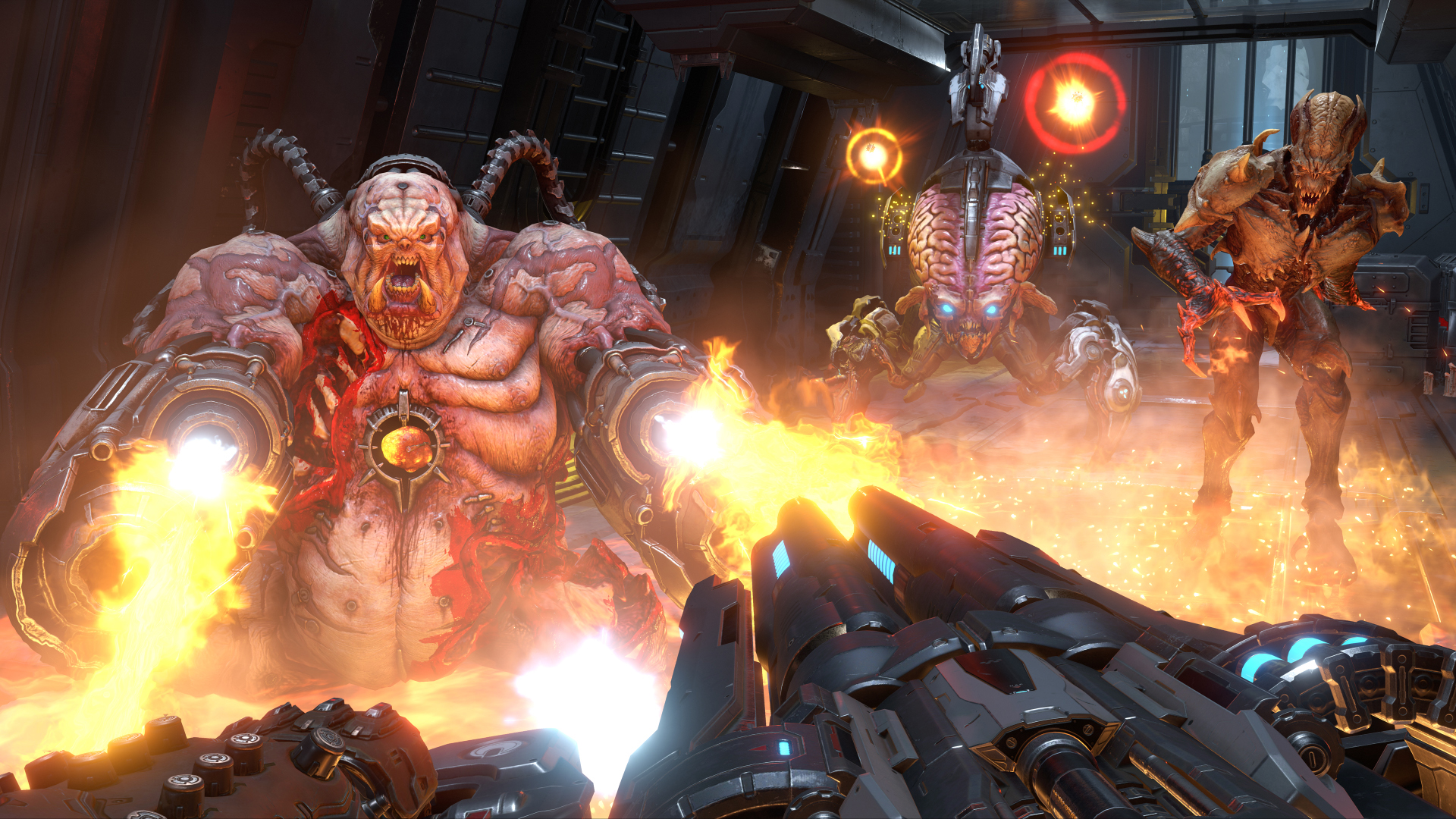 QuakeCon has come again, bringing us our annual helping of world premiere trailers and information. The conference is primarily focused on games by legendary developer id Software (like the DOOM franchise), but it also includes projects from the other teams owned by parent company Zenimax Media, namely: Fallout 76, Rage 2, and The Elder Scrolls Online. Here's a roundup of the biggest news to come out of the event.
Grab Some of the Hottest Bethesda Titles in the CDKeys Summer Sale Before It's Over
Knee-Deep in DOOM Eternal
While QuakeCon features a number of ultra-popular games, the conference has been dubbed the "Year of Doom" this time around for the 25th anniversary of id Software's iconic shooter. In addition to the announcement of new ports of DOOM 1-3 (Switch and mobile included), we saw the first-ever live demo of the forthcoming DOOM Eternal.
Today's livestream shows off tons of new features and Bethesda even revealed a new enemy. A fiendish combination of demon and machine, the Doom Hunter wields a collection of brutal weaponry designed with one purpose in mind: to kill you. Check it out in the clip here.
Finally, it was mentioned that there is some sort of "hub" location in DOOM Eternal where you can… see what Doomguy does when he's not smashing demon skulls. "You'll see kind of, like, where he hangs out," creative director Hugo Martin described.
Pre-Order DOOM Eternal on Sale Now
The Future of Fallout 76
Fallout 76 has big changes planned for this summer and beyond. It seems as if Bethesda is really taking to heart the criticism they've received. The developer is now attempting to implement the features that fans have demanded most.
During today's panel at QuakeCon, we first heard about the battle royale mode that was added to the game during E3 last month. An entirely new map called "Morgantown" will be coming to Nuclear Winter mode in September, and we got a first glimpse of what it's like.
While you wait, Vault 94 is coming in August, introducing new four-player raids to the game. Players can earn unique social rewards and legendary items while uncovering the mysteries contained within this new location. Check out the rest of the packed Summer 2019 lineup in the roadmap pictured above.
Further ahead, this autumn will bring the Wastelanders update to Fallout 76; introducing Human NPCs, a new main quest, and lots more. New factions and sorely missed dialogue trees have been promised to return as well, which were described today as being more like Fallout 3 than Fallout 4. We'll be sure to keep you posted on these big changes to Fallout 76 as they arrive.
Pick up a Deeply Discounted Fallout 76 (While Supplies Last)
Building Tamriel – The Elder Scrolls Online Improvement Roadmap
A roadmap of performance updates to Elder Scrolls Online was revealed during the game's panel presentation at QuakeCon today. ESO is a great game that constantly gets better. You can check out the changes in the image above and watch the entire "Building Tamriel: The Evolution of ESO" livestream right here.
Buy Elder Scrolls Online in the CDKeys Summer Sale
Which of these big games are you most excited about? Let us know in the comments!