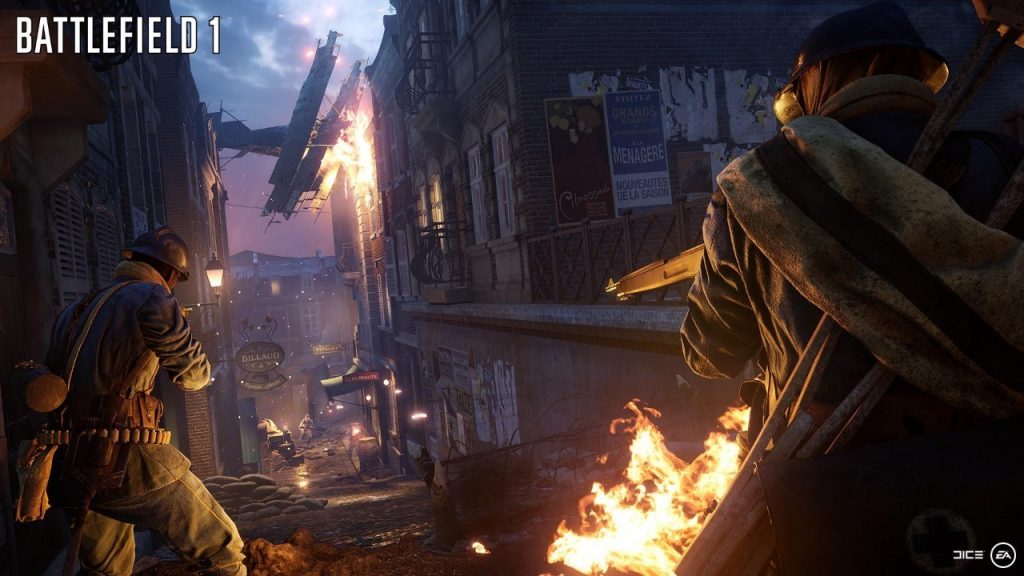 With Battlefield 5 being delayed until November 20th, here's your chance to get even more out of Battlefield 1 and Battlefield 4 while you wait. If you're totally new to these Battlefield titles, now is the best time ever to come aboard.
The premium passes for Battlefield 1 and 4 will bring PC, Xbox, and Playstation players every single DLC update ever released for each game. That means all of the new maps, new missions, new weapons, and new classes are free to add on to your base game for a limited time.
To celebrate this limited time event we have the base games on sale in our webstore — but like the Premium Passes, this deal won't last forever!
How To Get Your Free Premium Pass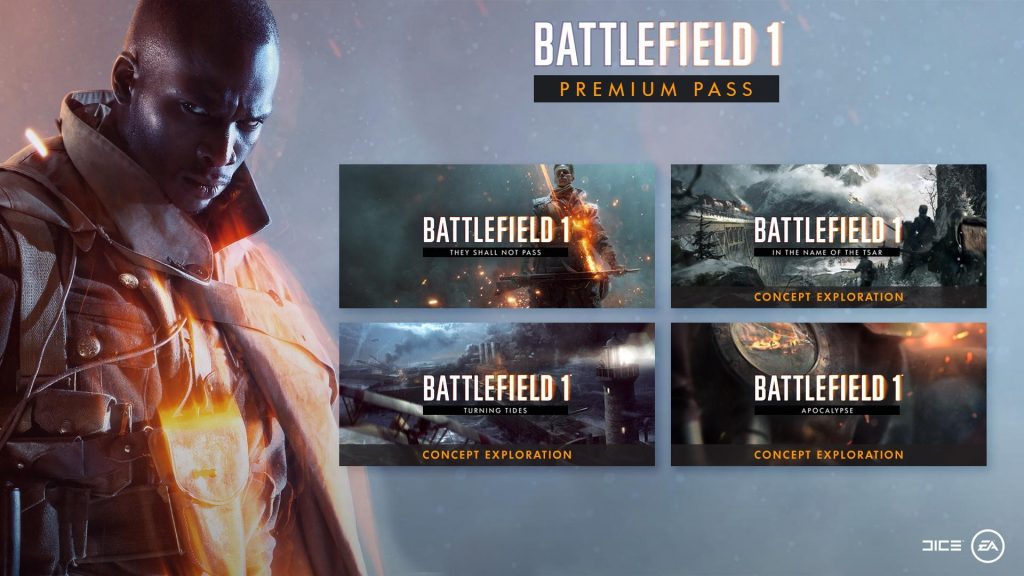 Battlefield 1
Simply buy the base game from our webstore, and login to your Origin account (what you would normally do to play the game). There you will see the the option to add the Premium Pass for completely free — but only until Tuesday, September 18th!
Battlefield 4
Just like with Battlefield 1, you need only to buy the base game from our webstore, start it up, and you'll be prompted with the option to get all the DLC for free. The extra content is yours to keep forever if you get it in time!
Battlefield 1 Premium Pass Details
This is such an insane deal! There is so much content available in each of these Premium passes. Below is all of the DLC you'll be getting for free after you download the base game from our site:
● Expansion 1: They Shall Not Pass Expansion
● Expansion 2: In the Name of the Tsar Expansion
● Expansion 3: Turning Tides Expansion
● Expansion 4: Apocalypse Expansion
● 14 Battlefield 1 Superior Battlepacks
● 14 unique dog tags
● Priority server queue position
● Heroes of the Great War Bundle
Battlefield 4 Premium Pass Details
The same goes for Battlefield 4. All of those extras in the video above are yours for free for a limited time. So hurry up and grab the base game from our webstore, and login to Origin to claim your Premium Pass.
● Expansion 1: China Rising
● Expansion 2: Second Assault
● Expansion 3: Naval Strike
● Expansion 4: Dragon's Teeth
● Expansion 5: Final Stand
● 12 Bonus Battle Packs
● Priority server queue position
● Totally exclusive customization options
The Servers Are Heating Up
In addition to their exciting campaign content, Battlefield games are known for their amazing multiplayer modes that are played professionally around the world. You can expect that the competitive action will be increasingly popular as more and more people pick up the base game, claim their premium pass, and start shooting.
In fact, as you can see in the graph above, the number of concurrent players has doubled in the past week! We expect this number to explode soon — at the time of writing this, the premium pass deal has only been live for 1 day!
Don't miss out on this rare opportunity. Get your copy of Battlefield 1 or 4 in our webstore now, and then login to Origin to upgrade to Premium. And don't forget, you only have until September 18th to do so!
Share your experiences, and talk about the upcoming Battlefield 5 with the CDkeys community on one of our social media accounts! (Twitter, Facebook, and Instagram)