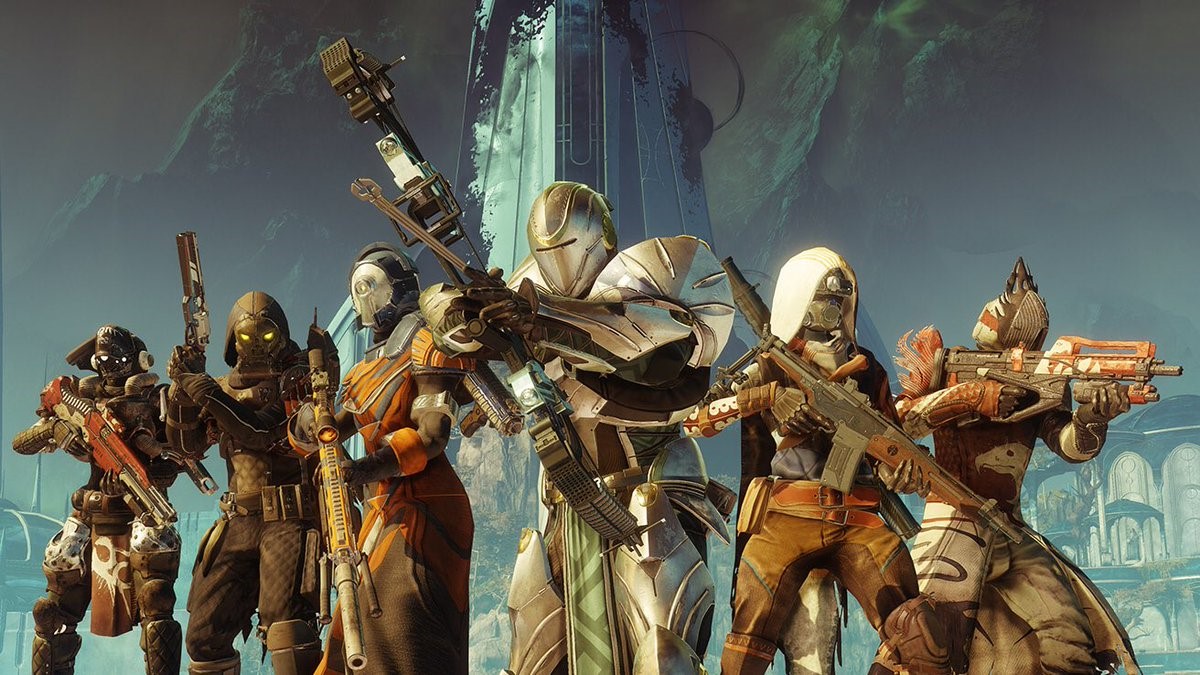 Since its release, players and reviewers alike have been raving about the loads of juicy new content packed into Destiny 2's newest expansion. With the opening of possibly the game's most challenging raid yet, things just got a whole lot juicer. Forsaken's brand new raid "Last Wish" officially opened yesterday, giving teams who dare a chance to score unique gear and ultra-rare exotic weapons.
Pick up your copy of the Legendary Edition to get access to "Last Wish" and all of the brand new content in Forsaken (as well as the previous two expansions and the base game). We have the PS4 version available now too!
Last Wish
Raids are common in Massively Multiplayer Online games (MMOs), but with the exceptional first-person gunplay in Destiny 2, these cooperative missions are especially exciting. A raid in Destiny requires a group of 6 players to communicate, strategize, and attack together to take down unique challenges and bosses in one custom designed event.
With the exceptional challenges of Last Wish come exceptional rewards. Each run through the raid has the chance of rewarding players with an exclusive set of armor and special item for each class, as well as a variety of legendary weapons. But what players are interested in most are the exotics. These weapons are the rarest and most powerful in the game, and there is a significantly larger chance that one will drop Last Wish.
The Life Exotic
As you work your way through the raid, you'll have the chance to earn powerful legendary items, a unique armor set, and exotics– the rarest weapons in the game. There are 12 brand new exotics that released with Forsaken, and people all over the world are scrambling to get their hands on them first. One of the rarest and most powerful of these exotics is One Thousand Voices, a fusion rifle that has a chance to drop from the final boss in the raid.
Aside from being ultra-rare, looking really cool, and doing a lot of damage with its primary attack; One Thousand Voices has the added feature of laying down a trail of explosive fire along the projectile's path. Every exotic weapon has something special and powerful about it, which is why they're so rare, and so coveted.
Prepare for Battle
There are 5 different boss fights or "encounters" you'll have to complete throughout the Last Wish Raid. The first boss you and your squad will work to take down is Kalli the Corrupted, and you'll have to do a lot more than just aim at her head. You and your team will need to work through a series of puzzles, waves of enemies, and Kalli's own attacks in this multi-phased fight.
We don't want to spoil the action so we'll stop there with just the first boss. But the encounters get more and more challenging as you go along. So make sure you're prepared, and make sure you have teammates that you trust!
The Legendary Collection Is Everything You Need
So what're you waiting for? There is so much content in the newest Destiny 2 expansion, and players all over the world are getting in on the action right now. You don't want to be left behind. Pick up the Legendary Collection in our store now for less than just the price of Forsaken on other sites.
And remember, if you're new to the game, the Legendary Collection is all you need. The bundle comes packed with the Destiny 2 base game and all 3 expansions that have been released (including Forsaken). In addition, the Collection comes with an automatic level boost so you can jump into all the newest campaign content right away.
Whether playing solo or online with friends, Destiny 2 is better than ever, so join up! Let us know in the comments if you're excited about this raid, and which new weapon you think looks the best. And join in on the discussion on our Twitter, Facebook, and Instagram as well.