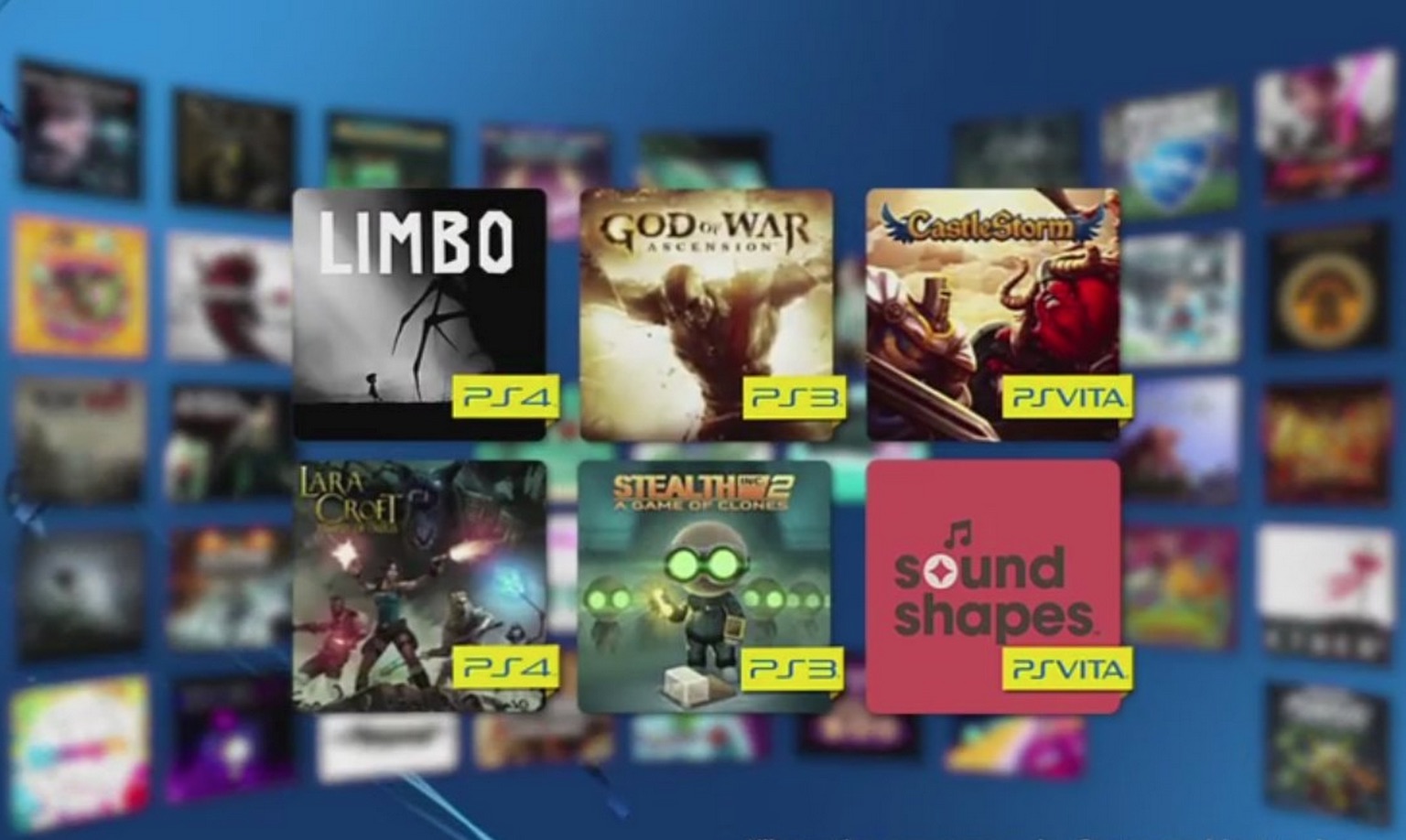 After a strong line-up of free games for July, PlayStation Plus brings members another great selection for August. From the 4th, you can download several quality titles for the PS4, PS3, and PS Vita – with a solid mix of genres and styles, there's something for everyone!
Lara Croft and the Temple of Osiris (PS4)
After the hugely successful Tomb Raider reboot, Lara Croft has a new lease of life, and this new isometric-perspective, co-op adventure has plenty of puzzles for the leading lady to overcome. Whereas the Tomb Raider series has always been about single-player exploration and action, this gives up to four players the chance to tackle the fiendish temple of Osiris together; the change in perspective gives a wider view of the environment, and gives combat a different flavour.
There are nine tombs to explore, plenty of weapons to try (machine guns, a rocket launcher, even a magical staff), and five challenge tombs add extra value outside of the main campaign.
Limbo (PS4)
This puzzle-based 2D platform game puts players in control of a nameless boy as he navigates dangerous levels and traps in a quest to find his sister. The puzzles were designed to demand trial-and-error, with players expected to fail before finding the solution.
Limbo uses gorgeous black and white visuals and minimal sound-effects for a spooky atmosphere. Just like Sound Shapes (below), this offers gamers something truly different.
Stealth Inc 2: A Game of Clones (PS4, PS3, PS Vita)
This puzzle-based platform game puts the player in control of numerous goggle-clad clones, exploring the facility they were created in. To progress from one area to the next, players need to use different types of equipment to solve puzzles (a departure from the first game, which featured only the goggles).
A level editor is also available, with sharing capabilities, allowing players to get more from the game outside of the campaign.
Sound Shapes (PS4, PS3, PS Vita)
This side-scrolling platformer has a musical focus, with the legendary Beck creating three new songs for the game. Players can make their own levels and them share them online with others, and the Vita version incorporates the touch-screen & the back touch pad to simulate playing various instruments during level-creation. This award-winning title puts a unique spin on the classic platformer, and is ideal for anyone looking for something a little bit different!