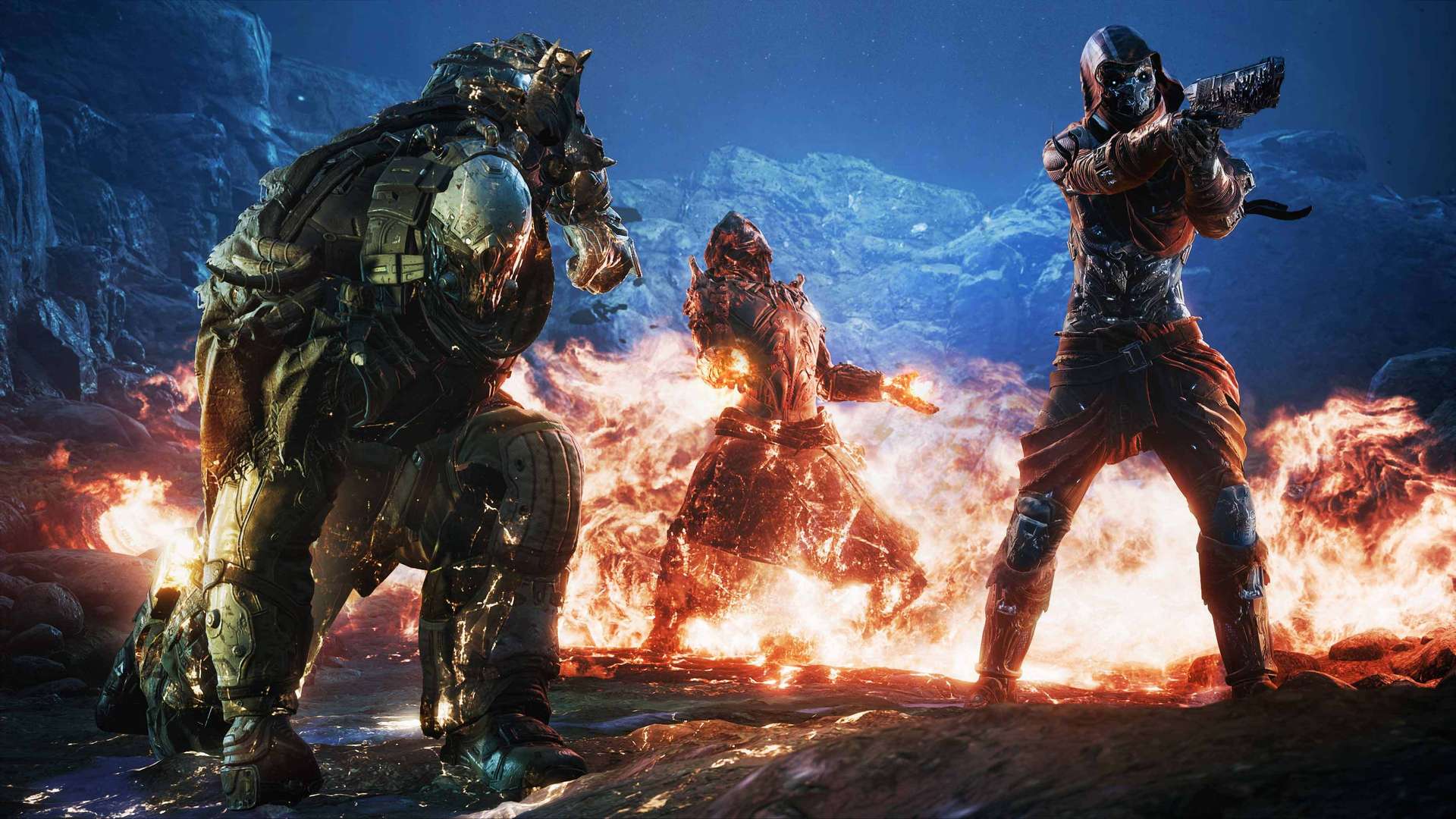 Outriders looks brilliant at launch and it has the potential to become one of the most popular multiplayer shooters available right now.
Why?
One reason is the quality and depth of the multiple game genres that it blends together; another, is that Outriders has cross-platform multiplayer support across PlayStation 5, Xbox Series X|S, PlayStation 4, Xbox One, PC, and Stadia upon its release today!
Read on to find out more, and grab your copy of Outriders at a discounted price from CDKeys.
Play Outriders with Xbox Game Pass
Overview
Outriders is an innovative new title from People Can Fly / Square Enix, and one of our Most Anticipated New Releases of 2021. With full cross-play support and free next-gen upgrades, this new co-op 3rd person RPG could quickly become one of the most popular games right now.
The tactical shooter gameplay, co-op camaraderie, and skill/class depth combine for a unique (and extremely fun) gaming experience. Not to mention, the soundtrack was produced by none other than Inon Zur; the Emmy-award-winning composer featured in Dragon Age and the modern Fallout games.
Gameplay, Features, and Ultimate Build Guide
Outrider's blend of shooter precision and RPG skill-building means that your aim will be as important as your stat management. In addition to four different unique classes, your Outrider will benefit from the quality of your gear and the abilities you gain as you progress.
The video above details one exceptional path to maximise power. But there are a multitude of ways to build your Trickster, Technomancer, Devastator, or Pyromancer into the ultimate killing machine as you level up and earn better gear.
The key features below to will tell you even more about Outriders as a whole:
Intensity of a Shooter, Depth of an RPG
Outriders' brutal and bloody combat combines frenetic gunplay, violent powers and deep RPG systems to create a true genre hybrid.
A Dark and Desperate Journey
Discover the hostile planet of Enoch as you embark on a journey to the source of a mysterious signal.
Dynamic 1-3 Player Co-Op
Play single-player or join up to two friends in drop-in drop-out co-op as you tackle the horrors of a hyper-evolved planet.
Four Unique Classes
Create and customise your own Outrider and choose from four unique classes each with its own skill tree to define your own playstyle.
Scavenge & Adapt
Customise and upgrade your Outrider with countless items of mod-able guns and gear, as you leave humanity behind.
Will you be playing Outriders on day one? Or will you be adding it to your backlog on Game Pass? Let us know in the comments what you think of the game, and join the conversation on the CDKeys Facebook.
Check out the Top 5 New Games of April for more great new releases to play!