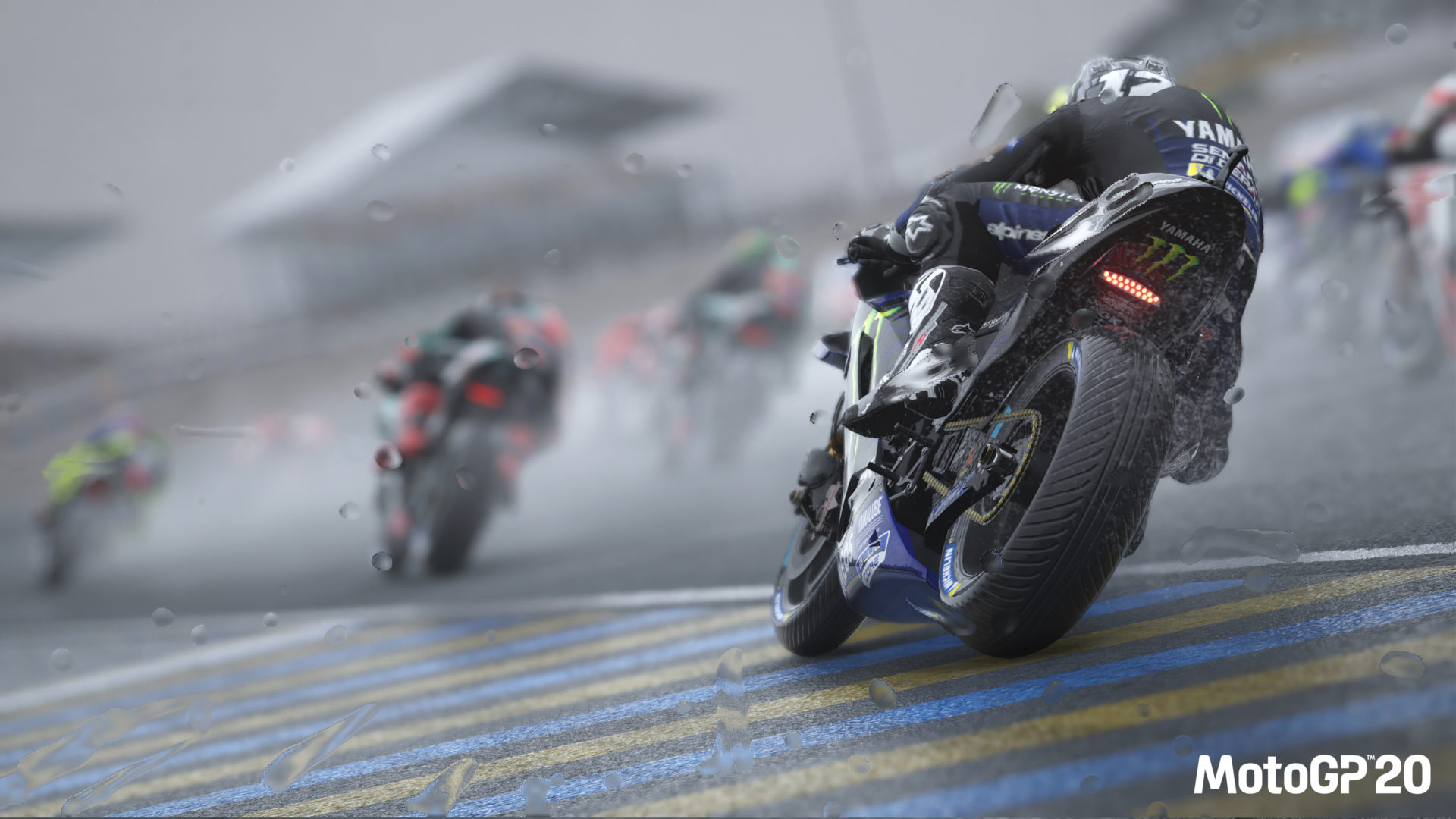 While you wait for the real-life MotoGP races to get up and running again you can now get your hands on the next best thing. The 2020 edition of the critically-acclaimed Moto GP series released on Thursday, and it's one of the Best New Releases to be playing in April. It's also the most challenging entry in the series to date. Read on to find out what sets this version apart from the rest and to grab your discounted copy from the CDKeys store.
Grab MotoGP 20 On Sale Now for PC
MotoGP 20 – Out Now for PC, PS4, Xbox One and Switch
The ultra-realistic motorcycle racing simulator is back with another round of high-octane, immersive gaming. First of all, new tracks and new features make MotoGP 20 better than ever. You'll also experience smarter, faster, and more intense competition with the upgraded Neural AI system. From iconic historical challenges to a variety of tournaments, there's no shortage of exciting game modes to choose from.
New Features and Enhanced Career Mode
Career Mode is the heart of MotoGP games and it's better than ever in 2020. Right from the start, you'll have the option of either joining one of the teams from the current season (and racing alongside official riders) or starting a brand new squad. Either way, you'll have an entourage of teammates and managerial staff by your side, and more detailed bike development than ever before. During career tests you'll have the ability to modify any of the following technical aspects:
Electronic traction control
Engine brake
Anti-wheelie system
Power mapping
Engine
Frame
Aerodynamics
The physics engine, the weather details, and even vegetation on the side of the track have all seen major graphic improvements in MotoGP20. Yet underneath these aesthetic improvements, it's still a game that's all about strategy– and it's more difficult than ever before!
The Dark Souls of Moto Racing Games
In addition to improved physics and a more complex braking system, you can expect immersive technical improvements, new historic riders, and all of the bikes from the 2020 season. Developer Milestone also promises that the enhanced realism of MotoGP 20 will make the game difficult than ever before:
The tire has been divided into independent sectors for wear and temperature, and the fuel consumption can be managed with driving style and power maps. If you were looking for a challenge, this is definitely the one for you.
What do you think of the newest MotoGP release?
Let us know in the comments below or on the CDKeys Facebook. Follow our Blog for big news and hot deals.