Each month, subscribers to PlayStation Plus get a new selection of games to download across their consoles – completely free of charge!
Check out the full list below …
PS4:
Switch Galaxy Ultra:
In the vein of Wipeout, Switch Galaxy Ultra is an uber-fast, gorgeous, futuristic racer. Rather than crossing race tracks in arenas, though, players have to navigate the galaxy via open circuits, dodging obstacles and enemies along the way.
Table Top Racing: World Tour
Remember how much fun the classic Micro Machines games were? Well, Table Top Racing: World Tour is as close to a 3D reimagining as we may get. Racing as one of many tiny cars on desktop environments, Table Top Racing's camera sits behind your vehicle, making smaller items (like a boombox) appear huge. Great fun!
Tropico 5:
This construction-management game is a deep simulation for any player looking to craft a nation. Tropico 5 features four different eras to play in, and encompasses the colonial period, both world wars, and the present day.
PS3:
Bionic Commando Rearmed 2:
One of the most iconic Capcom characters ever gets a beautiful makeover on the PS3. This features all the ledge-swinging, explosive action you would expect, with awesome visuals and fast-paced gameplay.
LocoRoco Cocoreccho!:
This is a truly stunning game, putting players in charge of gathering adorable LocoToco together in many eye-pleasing stages. Controlling a butterfly, players have to make sense of each level's bizarre layout to bring the creatures to the right spot, using fun interactive controls.
PS VITA
God of War: Ghost of Sparta:
Kratos continues to be angry in this sixth adventure. Now ruling as the God of War from Mount Olympus, Kratos starts to investigate his past, visiting a variety of locations from ancient Greek mythology. Fast-paced, action-packed, and irresistible for free!
Switch Galaxy Ultra: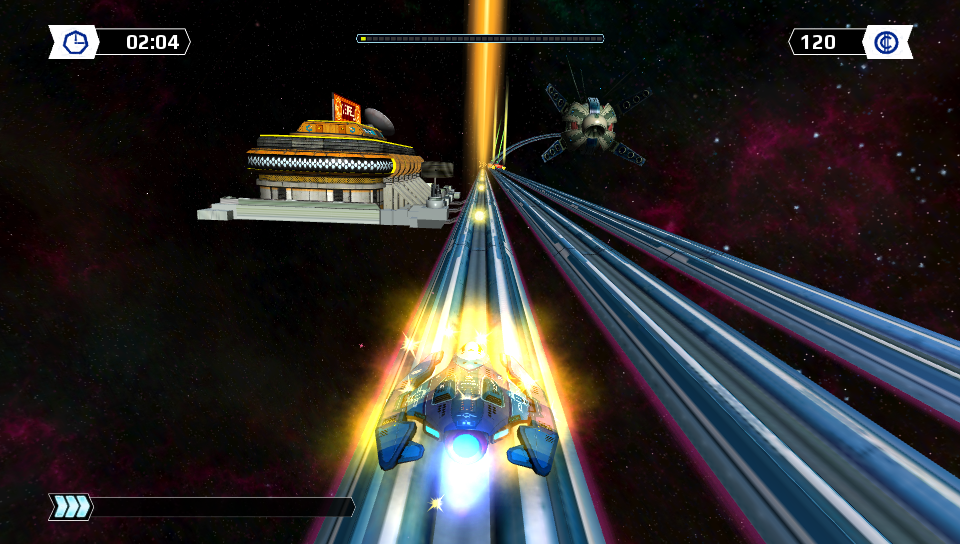 Enjoy Switch Galaxy Ultra's futuristic racing action wherever you go – without paying a penny.
The Vita port may not be quite as beautiful to look at as the PS4's version, but it's still terrific fun and a far cry from most other racing games.
So, that's it for PlayStation Plus's May offerings – not a bad line-up!