While indie games might not have the cash or the big-name publicity that AAA titles do, that doesn't mean that they can't possess the same amount of creativity, challenge, and entertainment. These 10 indie titles below are some of the best games you can play right now, especially on the Nintendo Switch. Even better, they're all considerably cheaper than you average major release. Follow the links to find out more.
Indie Games on Nintendo Switch
Stardew Valley
This amazingly popular farming simulator was developed by a single person when it originally released in 2016. Stardew Valley has since received numerous updates and has recently been ported to the Switch where it runs extremely well (perhaps better than ever).
In Stardew Valley, you'll tend to you grandfathers old plot of land while you explore the world, craft items, form relationships, and much more. Some people play it for the story, some because it's calming, and some because it's just plain addictive. Find out if you can live off the land and turn a forgotten field into a thriving home in Stardew Valley.
Hollow Knight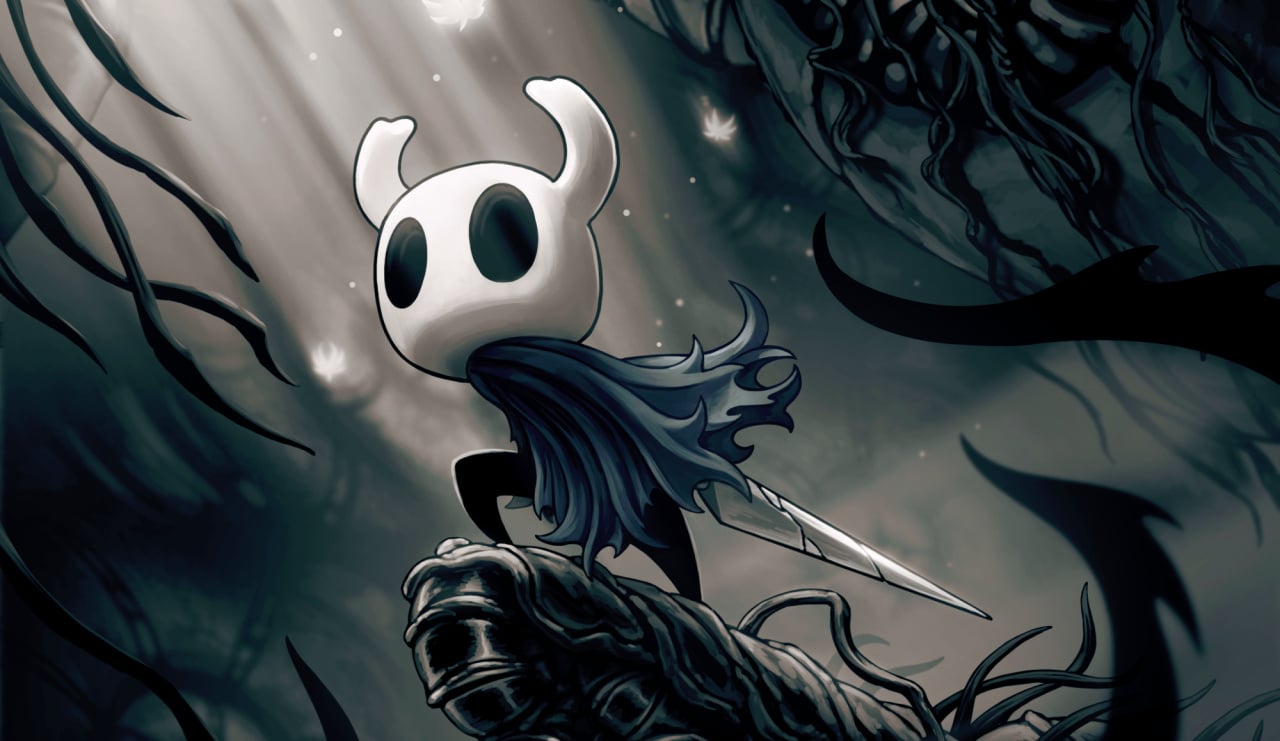 Hollow Knight is a side-scrolling Switch adventure with RPG elements that has received loads of awards and critical acclaim. Don't let the 2-D platforming style fool you into thinking the game is simple. Hollow Knight is rich with atmosphere, lore, and satisfyingly tight combat against a wide variety of enemies (and bosses). The game's expertly crafted "Metroidvania"-styled worlds offer countless hours of backtracking, secret finding, and exploration as you level-up and unlock new abilities.
Into the Breach
Into the Breach was developed by the minds behind FTL: Faster Than Light and features writing from Chris Avellone (Fallout series, the upcoming Jedi Fallen Order).
In this turn-based strategy game, you'll control powerful futuristic mechs as you take on a vicious alien threat. In addition, each play-through of Into the Breach presents a completely new, randomly generated challenge for you to face. To survive, you'll need to plan your moves carefully and work to unlock new weapons and pilots.
Don't stress, it's only the fate of all humanity that's on the line.
Night in the Woods
Night in the Woods is a story-driven adventure game that tells an emotional tale you won't soon forget. The art style might look like it's for children, but the subject matter is very much for adults.
Winner of a BAFTA award for best narrative, Night in the Woods follows the main character Mae on a trip through her hometown. The whole place has changed, and the more Mae explores, the stranger things get. Step into the vibrant world waiting for you in Possum Springs and see for yourself.
Celeste
While Celeste is also available on PC and other consoles, it's one of those games that plays like it was designed for the Switch. Celeste combines all the ingredients of a classic, side-scrolling adventure you might find on an SNES, and updates it all for the new era. The smooth controls, vibrant visuals, and moving story really shine in the Switch's handheld mode.
Shovel Knight: Treasure Trove
Experience the complete edition of Shovel Knight with the Treasure Trove!
Shovel Knight is a classic action-adventure platformer and a love letter to the golden age of NES. Now you can enjoy every bit of this exciting, 8-bit retro adventure at home or on-the-go with the Nintendo Switch. Plus, the Treasure Trove edition of Shovel Knight contains the ultimate experience complete with three new adventures!
Buy Shovel Knight: Treasure Trove Now
Gorogoa
Gorogoa is an inventive game in which the story is told through elegant hand-drawn illustrations. The game looks and feels great in handheld mode where you can use the touchscreen for fluid gameplay. The puzzles you'll need to solve are as beautiful as they are challenging, and the story is surprisingly moving. Gorogoa is a work of art that will change the way you think of puzzle/adventure games!
Overcooked 2
Grab some friends, plop down on the couch, and get ready for some co-op cooking action that's crazy, chaotic, and….kooky!
In Overcooked 2, your job is simple: make your customers happy! You'll need to work with your teammates (online or locally) to stay organised and time-efficient no matter what kind of crazy "kitchen" you find yourself working in. In other words, it's a perfect party game!
The Unbread have risen from their graves, which means it's time to head back to the kitchen to stave off their insatiable appetite! Travel across a brand new map by land, sea, and air to put your skills to the test in a variety of culinary arenas.
Dead Cells
Dead Cells is a Metroid-Vania type game (Metroid + Castlevania) that has some rogue-like elements (think: Diablo, Enter the Gungeon, FTL). So the developers are calling it "RogueVania". Basically, this means Dead Cells is a combination of:
Dark Souls: tough but fair combat, unique weapons/spells with unique gameplay, and panic rolling.
Metroid (or other classic side-scrolling titles): a 2D platformer with an interconnected world and the heart-pounding threat of permadeath.
You'll need to learn to predict enemies' moves, discover monsters' weaknesses, and practice levels over and over to survive in Dead Cells. Only then, what was impossible at first becomes easy, and you get that unique rush of accomplishment that only comes from a challenging game like this.
Wargroove
Choose your Commander, choose your faction, and let the battle begin! Wargroove is easy to learn and difficult to master.
Wargroove is a turn-based tactics game that was developed by the minds behind Stardew Valley! Up to 4 players can wage war at once, and there is even the option to create your own maps and battle online.
There are 12 different Commanders to choose from in Wargroove, each with their own special features and "groove" ability. Discover the story behind each Commander and each of the 4 warring factions by playing through Wargroove's Campaign Mode. Then, go head-to-head with friends locally, or take your skills online to battle in fully customisable skirmish and co-op game modes.
Are there any indie games you love on Nintendo Switch that are missing from this list? Let us know in the comments!