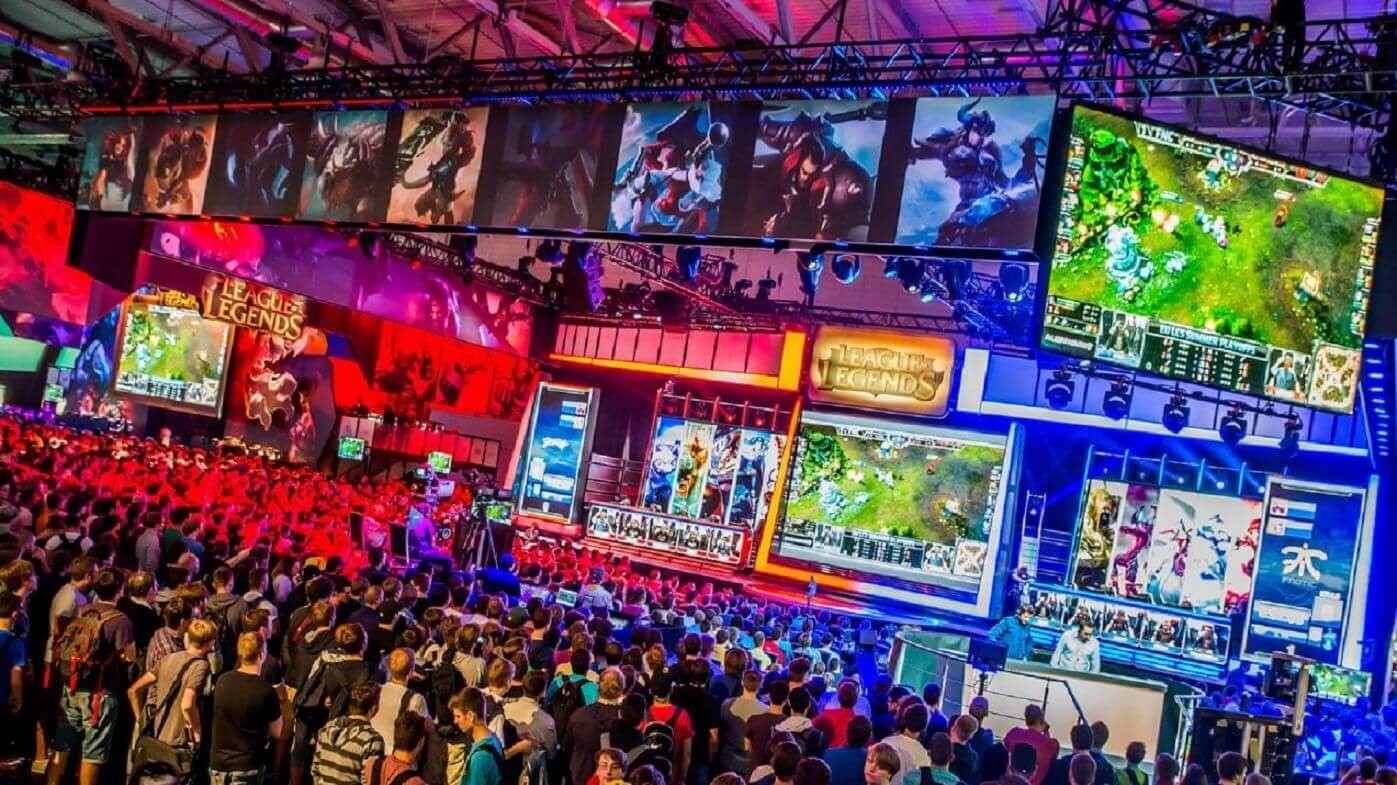 Gamescom hosts the most game exhibition space and the most number of visitors every year, making it the world's largest gaming event. And starting on August 21, video game developers once again descended on Cologne, Germany to debut the latest information on some of the biggest games and gaming hardware coming out soon!
Forgot to book your ticket to Gamescom this year? Don't worry, we've got you covered. We'll keep you updated on all the big events that you need to know about right here on our blog. Let's get started with a roundup of all the biggest news that has happened at Gamescom 2018 so far!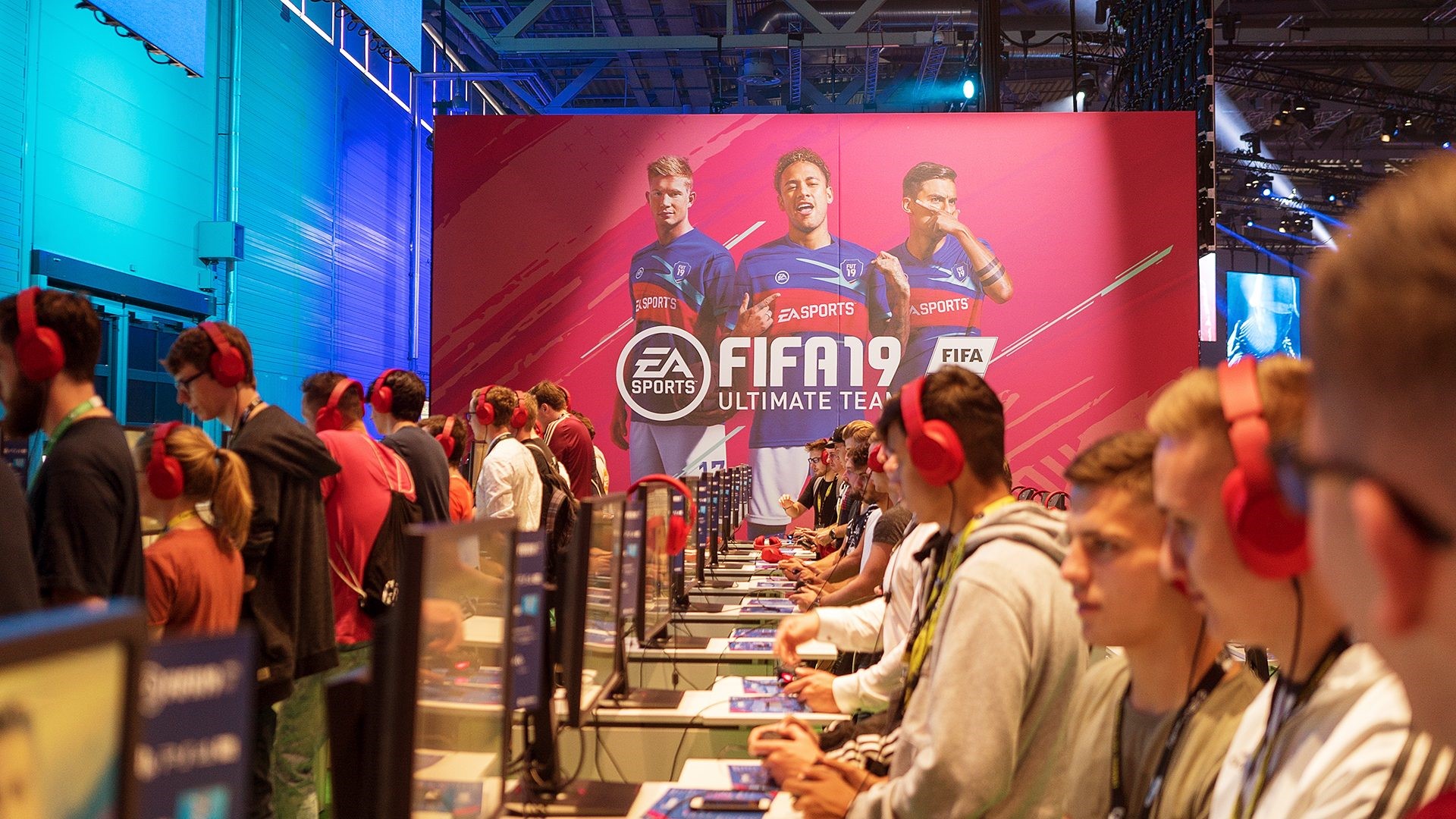 PES 2019 vs FIFA 19
The football-game rivals each released new videos in the early days of Gamescom. We've got 15 minutes of PES 2019 gameplay here:
And a first look at two FIFA game modes in action: "The Journey", and "Kick Off". Check it out:
Which one is your football game? Still not sure? We'll bring you a preview of PES 2019 in a blog post before it releases on August 28th, and until then you can learn more about it and FIFA 19 in our webstore here: PES2019, FIFA19.
Battlefield 5
As the October 11th release date creeps up on us, EA and developer DICE have brought a lot of brand new Battlefield 5 content to Gamescom:
There was a Battlefield 5 livestream at the event which brought some new gameplay footage, the Devastation of Rotterdam trailer above, and perhaps most importantly a video on "The Company" in Battlefield 5: the custom collection of weapons, vehicles, and soldiers that you'll personally assemble and manage. More than ever, your "squad" will be crucial to your success.
AND: Battlefield 5 beta dates have been announced! If you buy a key or pre-order the game you'll get access to the beta on September 4th– two days before everyone else. That's really soon, so get your key NOW before they sell out!
Fallout: 76
Autumn 2018 is packed with AAA titles vying for your attention, and  Fallout: 76 is definitely one you don't want to miss. Although the Fallout team has had a sizable presence at the event, the juiciest piece of information we've gotten so far is a new video detailing the game's CAMP system:
No new gameplay footage so far, but Gamescom is far from over! And don't forget. Fallout: 76 will have its beta trial coming up in October– we'll keep you posted on that when we find out more details.
Halo: The Master Chief Collection Comes to Xbox Game Pass!
The ultimate Halo bundle is coming to Xbox Game Pass on September 1st. This means you'll have access to remastered and updated versions of Halo 1, 2, 3, 4, the new digital series Halo: Nightfall, and every single other game available on Game Pass for one monthly price.
Don't know what Game Pass is? Basically it's like Netflix for Xbox games. You pay a low monthly price, and then you can play about 100 different games, 24 hours a day, for as long as you want. And the best thing about getting your Game Pass through our webstore (besides the low price) is that you don't have to be locked into a subscription. Just buy a 1 month pass pass here, beat every single Halo game, and then decide whether you still want to keep it or not. It's that easy.
Devil May Cry 5
Devil May Cry 5 really delivered at Gamescom! We were given a huge amount of new gameplay footage, an awesome new trailer, and a confirmed release date of March 8, 2019 for the newest release in this over-the-top action-horror franchise– so get your pre-orders in now!
NBA 2K19
One of the best things about the NBA 2K titles is the "story mode", and it looks to be better than ever this year in NBA 2K19. A celebrity-filled cast will lend their voices to a story that follows a young baller as he starts from the bottom and (hopefully) makes his way to the NBA. Check out the trailer below. And pre-order your copy for 30% off in our webstore.
Nvidia GeForce RTX Series
Need a new card for your rig? Even if you already have a 1080 you're gonna be drooling over these new bad boys. We present to you a scene from the upcoming Shadow of the Tomb Raider powered by the new RTX series from Nvidia; the latest in PC graphics card technology:
The new GPUs will come with a hefty price tag (as expected) when they release September 20th. We're looking at $700 for the RTX 2080, $1,000 for the 2080Ti, and if you can hold out for it, $500 for the 2070 sometime in October.
Destiny 2
Destiny 2 players knew this was coming… they just didn't know how… until now. Yes, Bungie has just released footage of Cayde's last stand. (SPOILER ALERT for Destiny 2 players)
If you choose to watch it, you may want to watch it to the very end… is he still alive…? And if you want to find out what all this action is about, and be a part of the story yourself, get Destcodey 2 and all the DLC on sale in our webstore. The newest expansion releases on September 4th, so hurry!
Overwatch
While this video technically debuted at Korea Fanfest, D.Va's new animated short has been Blizzard's big news at Gamescom. In this video we learn more about everyone's favorite  Overwatch mech-pilot, and how she became a hero in her country. Also, Blizzard unveiled a new control map that is currently available in beta on the PTR, and will be available in regular play very soon.
The Overwatch Summer games event is currently going on, so now is a great time to start playing  Overwatch if you haven't already. You'll get access to some of the best skins, emotes, and more during this limited time event, and you'll have a little time to practice before the start of Competitive Season 12!
Metro Exodus
Add this to the "another amazing game to pre-order", or maybe to the "another AAA game on sale in out webstore for really cheap" list! The newest release from the post-apocalyptic FPS franchise, Metro Exodus looks like it could somehow top the awesomeness of the previous releases. Check out the newest trailer that just released at Gamescom below, which is also powered by the new GeForce RTX GPUs– as if we needed another reason to want to buy one!
Did we miss something? Let us know what it was in the comments, or on one of our social media accounts: Facebook, Twitter, and Instagram.
And let us know what game you're most excited about, or what info you hope to see in the remaining days of Gamescom 2018! Stay tuned for more!