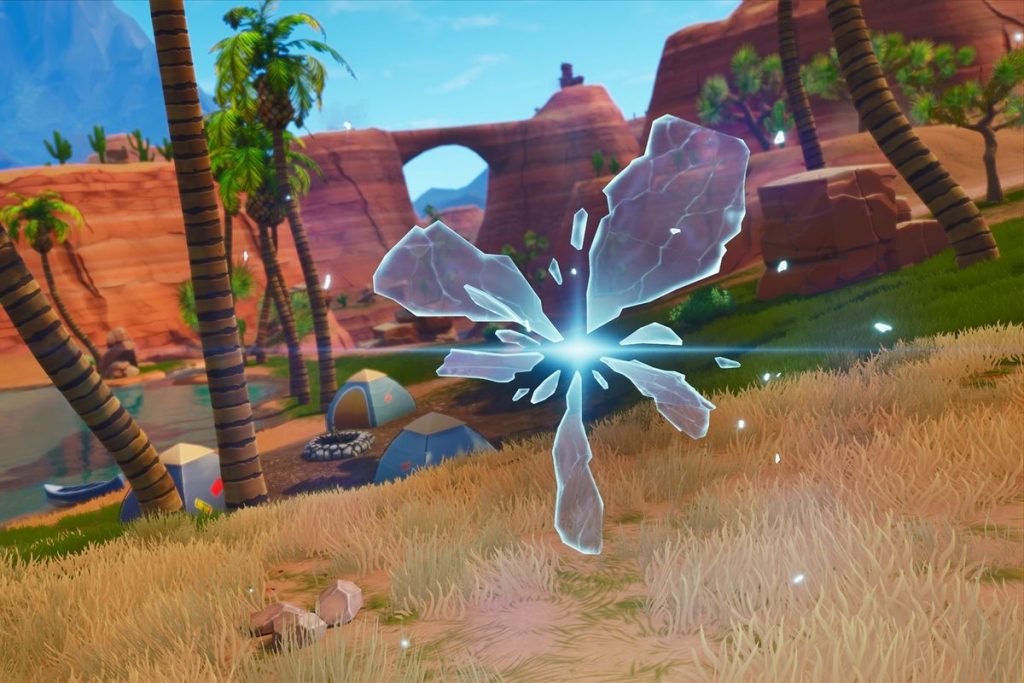 It's thanks to dataminers on Twitter/Reddit that we were able to get this list of challenges and instructions out to you so fast. But this also means that we don't have the answer to the treasure map challenge for you just yet. Check back soon for that, and for news on what updates end up releasing in the patch later this week!
Let's get to what we know about the patch first, and then to the Week 7 Challenges after.
Patch v5.30 Incoming!
If you log onto Fortnite now you'll see a teaser for one of the changes dropping in this week's update: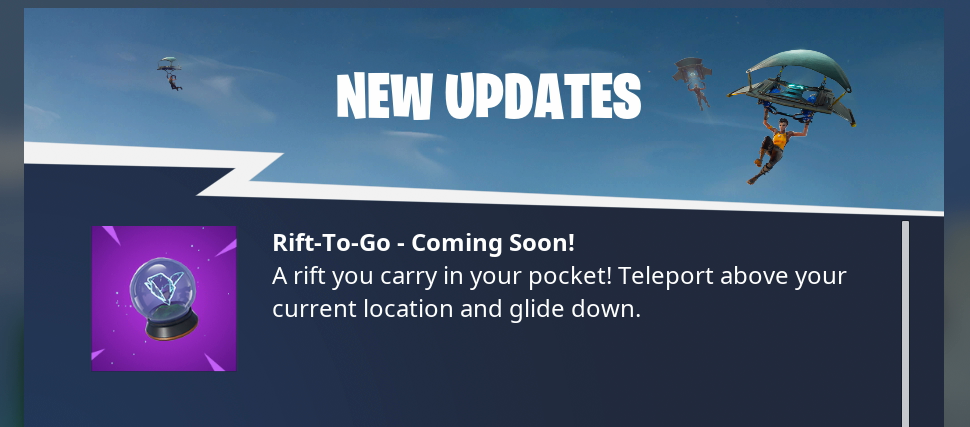 Yes, pocket sized rifts will soon be available when the Update releases, and thanks to a recent tweet we know when that will be: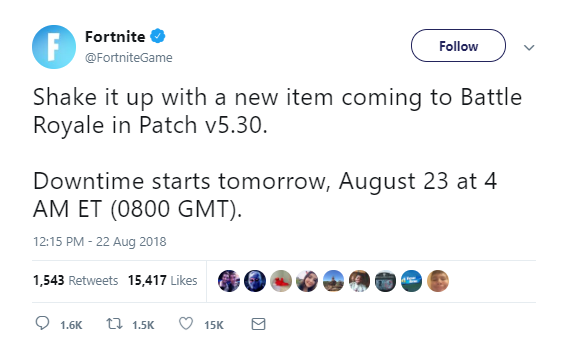 Downtime means patch uploading time! You can try out the new teleportation tool and whatever other surprises there may be on Thursday. And when that time comes, you can find out all about it right here.
Season 5, Week 7 Challenges
If this weekly challenge thing is new to you, you can learn more about what these challenges are about, and why they're worth doing in our blog post here.
Check out the homepage of our blog here to find challenges from previous weeks in Season 5 — remember, you can complete any challenge all season long!
And to get the V-Bucks that you're going to need to buy a Battle Pass for the newest skins, emotes, and more, you should check out our webstore — especially you console players out there! Trust us, you don't want to be a noob with default gear…
Free Challenges
● Visit the center of named locations in a single match (4) = 5 Battle Stars
● Search supply drops (3) = 5 Battle Stars
● SMG eliminations (3) (HARD) = 10 Battle Stars

Battle Pass Challenges
★ Deal damage to opponent's structures with Remote Explosives (5000) = 5 Battle Stars
★ Search chests in Lucky Landing (7) = 5 Battle Stars = 5 Battle Stars
★ Follow the treasure map found in Pleasant Park (1) (HARD) = 10 Battle Stars
★ Eliminate opponents in Lazy Links (3) (HARD) = 10 Battle Stars
Visit the Center of Named Locations in a Single Match
What you're looking for in this challenge is a white flag that you'll need to activate, and you'll find it, as the title states, in the middle of the named locations. What are the named locations? You know those cute, clever, alliterative zones: Junk Junction, Pleasant Park, Haunted Hills, Wailing Woods etc… Just take a look at your map! But remember, you need to hit 4 of these locations in a single match, so get a plan for the route you're going to take.
We recommend starting in Lucky Landing, going straight to Fatal Fields, then Salty Springs, and ending with the final white flag in Dusty Divot. But any 4 that are close together would work great. Just don't die!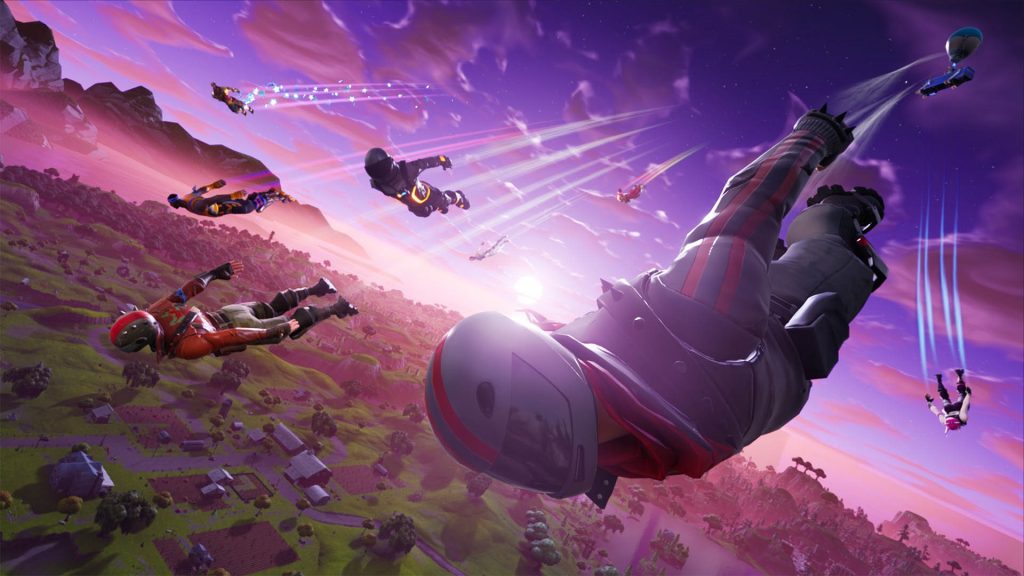 Search Supply Drops
For this challenge you need to track down three of those crates you see falling from the sky, suspended by a yellow balloon. This means that you need to stay alive for at least a couple rounds, because that's when they drop (more as the match goes on, too). You can either wait for them to land, or shoot at the balloons to make the case immediately drop– but be warned, this will call a lot of attention to your location!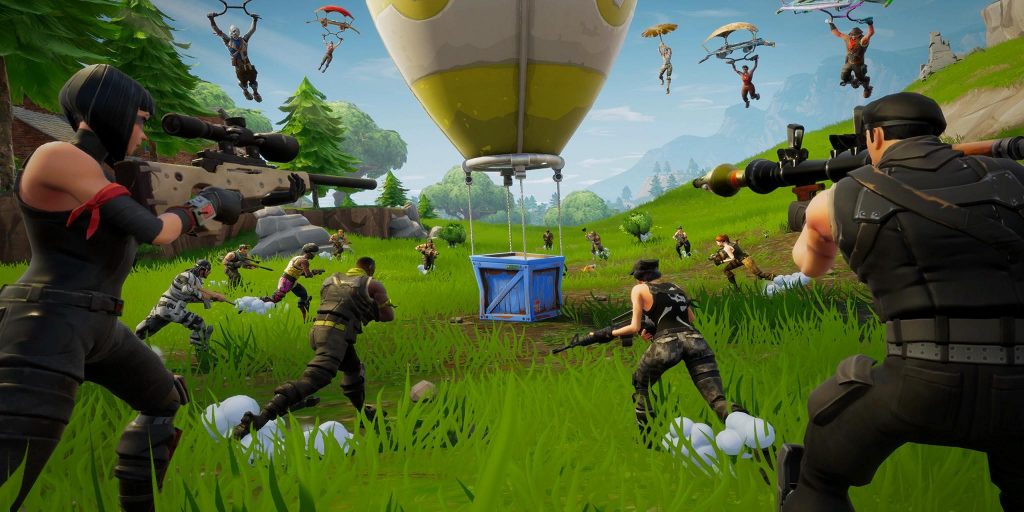 Bonus tip: when you get to a supply drop first, build some protection before you open it!
SMG Eliminations
This challenge is a little tricky because you have to actually eliminate your opponents and not just cause damage. But, this challenge is made easier by the fact that there are SMGs aplenty in Fortnite (10 different kinds). So you probably already use them fairly often.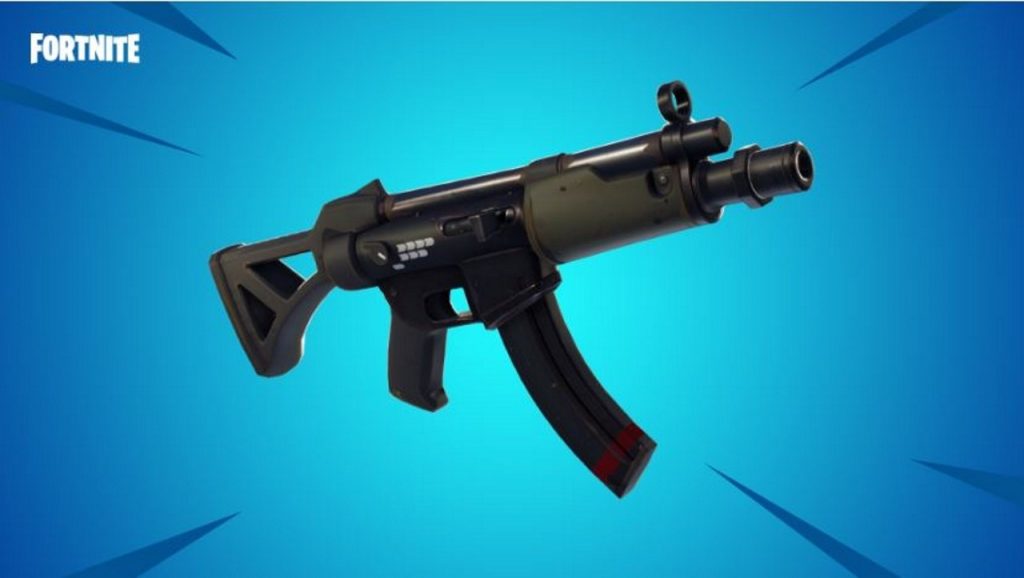 Deal Damage to Opponent's Structures With Remote Explosives
Damaging your opponent's structures is something that you probably do every match, but maybe not to this amount (5000). Because of the splash-damage radius of Remote Explosives (5 meters around), find your favorite area where enemies tend to build structures close together and rack up damage more quickly that way. We're thinking maybe Junk Junction?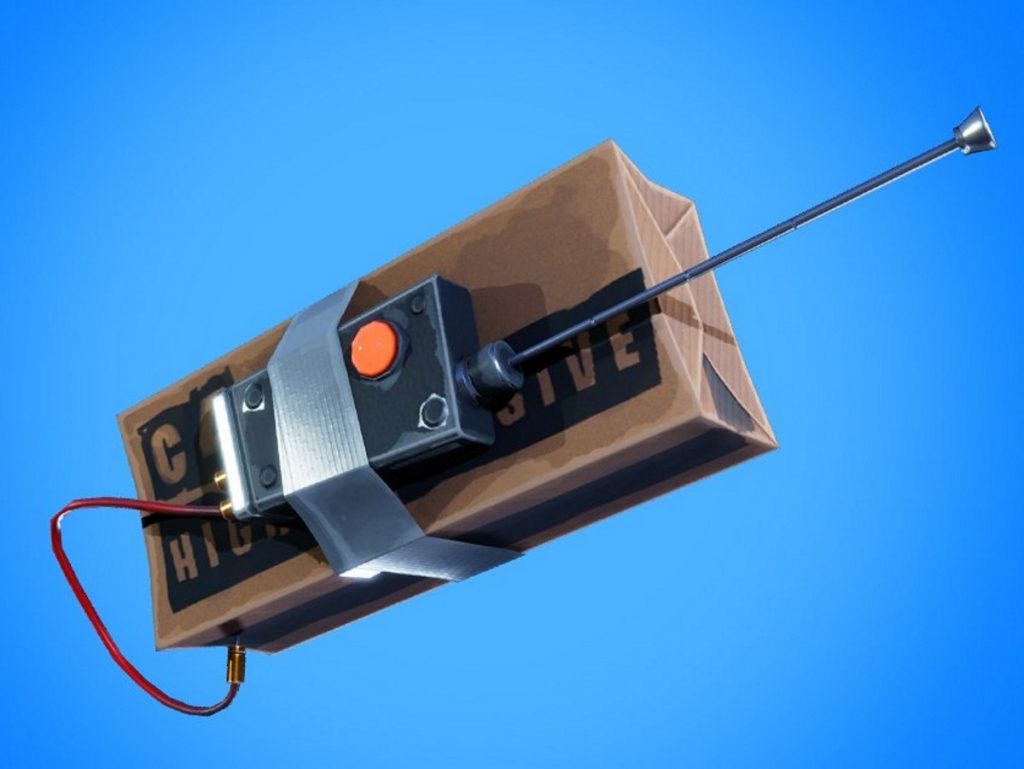 Search Chests in Lucky Landing
You know the drill: this area will be super crowded this week with everyone else trying to complete this challenge alongside you. If you're ok with the chaos and difficulty this will add, then go for it; otherwise you might want to wait until next week to complete it.
You don't need to open all 7 chests in one match, and there are a lot that can spawn in Lucky Landing, but not all of them will spawn in one match. Check out the pic below to see where the spawn points are located:
Follow the Treasure Map Found in Pleasant Park
We don't have the exact location of the map, or the answer to where the treasure is, but knowing the zone is a great start. Pleasant Park is not very big so it shouldn't be too much trouble to find it, and following the map is a lot of fun! It's actually a good thing that we don't have the answer for you yet!
Eliminate Opponents in Lazy Links
Straight-forward challenge… but what's the best way to go about it? What we would do is go with the flow of how chaotic this area will be this week. We recommend dropping into Lazy Links, going straight for the club house, and then fire at will! Or, better yet, drop nearby, pick up an SMG and then spray and pray! That's two challenges down right there!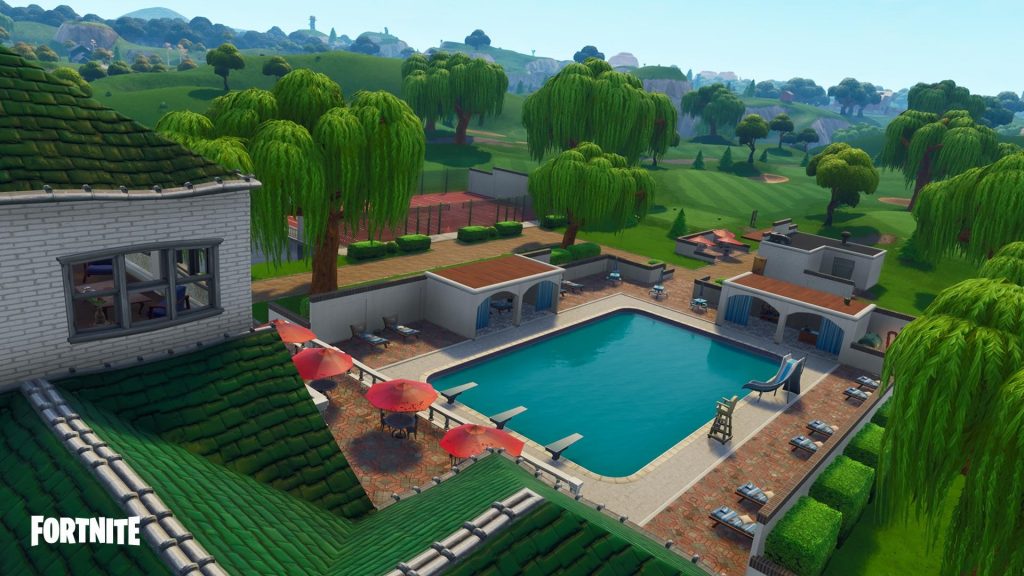 If you need more help with this week's challenges, reach out to the community on our Facebook, Twitter, or Instagram. There are a lot of other Fortnite players around these parts, and I'm sure they'd be willing to give you a hand!