You're going to see a lot of ballers on the map this week, and no, we're not talking about the vehicle from Season 8. Week 3 challenges of Fortnite Season 9 brings an all-new collaboration with Nike's Jordan brand sneakers, allowing you to unlock new cosmetics and buy the Hang Time Bundle in the Fortnite store. Pick up some discounted V-Bucks to cop the new loot for yourself.
In addition, "Hot Spots" have been introduced this week– which means random locations on the map will have high loot rate and increased Supply Drops!
You can read more about what's been added in the latest patch here. But for now, let's talk about the week 3 challenges, how to solve them, and where you can find the latest Fortbyte for your collection.
We post the challenges each week when they go live, so be sure to follow our blog! If you're looking for last week's challenges, you can find them here:
Phone, Piano, Fish, and Fortbyte #13 Map and Locations | Fortnite Season 9, Week 2 Challenges
Everything New and Week 1 Challenges | Fortnite Season 9 Is Live
Fortbyte #16 Location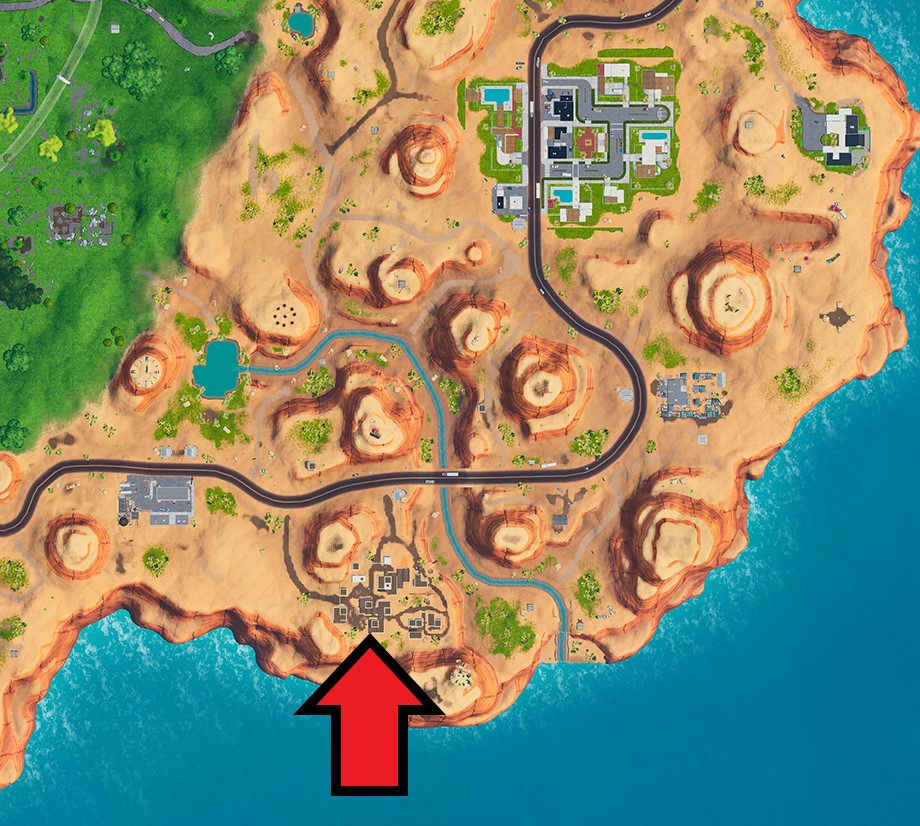 Let's start by knocking out this new Fortbyte location. If you don't know what these new collectible items are or what they're for, you can read all about them in our blog post here.
Fortbyte #16 is located in the desert biome in the southeast corner of the island. Specifically, the chip can be found in the so-called "house with too many chairs" to the south of Paradise Palms. We've marked the location on the map above.
Fortnite Season 9, Week 3 Challenges
Lace up your new Jordan's cause we're going for a ride! The challenges this week will have you doing the usual searching for chests and visiting named locations, and they'll also give you a chance to take many of the game's new vehicles for a spin. And, to top it all off, we get to play with a new toy!
The flying disc challenge can be a little tricky if you don't know where to find it, so we have a guide for that below. The rest you can handle simply by playing the game, but let us know in the comments if you have any questions.
Free Challenges
Stage 1: Land a trick with a Driftboard (1) = 2 Battle Stars

2: Get 3s of airtime in a Quadcrasher (3) = 1 Battle Star
3: Destroy opponent structures with a vehicle (3) = 2 Battle Stars

Search chests at Lonely Lodge or Polar Peak (7) = 5 Battle Stars
Deal damage to an opponent within 10s after using a Slipstream (200) = 10 Battle Stars
Battle Pass Challenges
Stage 1: Visit Happy Hamlet and Shifty Shafts in a single match (0/2) = 1 Battle Star

2: Visit Sunny Steps and Dusty Divot in a single match (0/2) 2 = Battle Stars
3: Visit Haunted Hills and Salty Springs in a single match (0/2) = 2 Battle Stars

Throw the Flying Disc toy and catch it before it lands (0/1) = 5 Battle Stars
Explosive weapon eliminations (0/3) = 10 Battle Stars
Deal damage with different weapons in a single match (0/5) = 10 Battle Stars
How to Get the Flying Disc and Throw/Catch It Before It Lands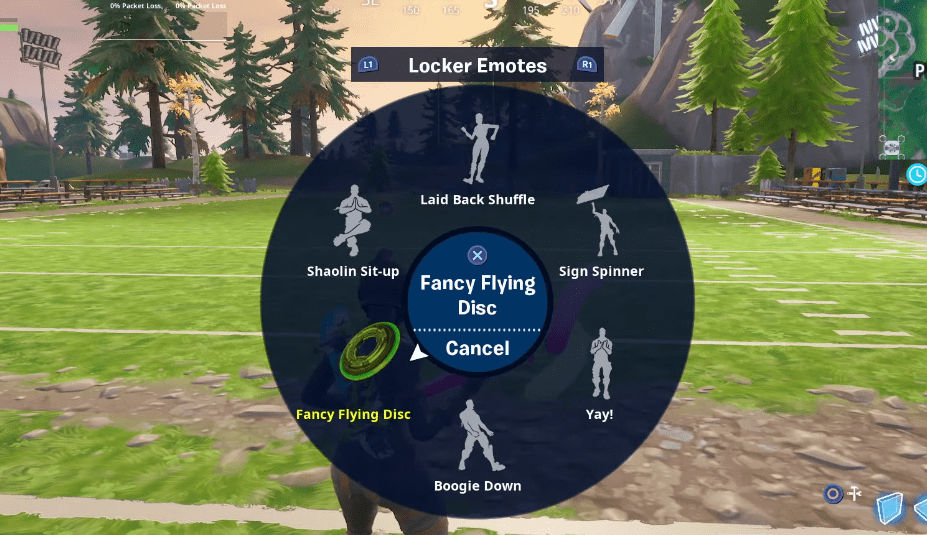 To complete this challenge you're going to need a Battle Pass. Why? Because the Flying Disc unlocks at Tier 35. Once you've unlocked this fun toy, however, the rest of the challenge is easy!
Select the Flying Disc from your emote menu and then throw it nearly straight up to make following on the ground it a lot easier. If you're worried about someone shooting at you while you play with your new toy, you can even complete this challenge in the game lobby while you wait for the Battle Bus!
Get V-Bucks and Exclusive Skins for Less at CDKeys.com
The best way to play Fortnite is with a Battle Pass.
You can get your Battle Pass with a single purchase of 950 V-Bucks. V-Bucks are Fortnite's in-game currency, and we have a way for you to get discounted V-Bucks simply by using the cards available in the Top-Ups section of our webstore. Follow those links if you want to save yourself some money.
Or, simply buy your V-Bucks directly while they're on sale.
That wraps up all of the new challenges (and potential loot) waiting for you in Week 3 of Season 9. If you have any questions about how to get yourself discounted V-Bucks from the CDKeys webstore let us know in the comments and we'll help you out!