The thing we love most so far about Fortnite's Season 8 is the new Party Assist feature. It makes completing weekly challenges so much easier. The way it works is, if you're grouped up with friends you'll also get credit for any challenges that they complete! Give it a try with this week's challenges, especially the tasks that have you traveling around the map or racking up damage to opponents.

We'll post the challenges each week when they go live, so be sure to follow our blog! If you're looking for Week 1 challenges, you can find them here:
Pirate Camp, Giant Face Locations and Map | Fortnite Season 8, Week 1 Challenges

Season 8, Week 2 Challenges
As we mentioned above, the best way to complete challenges from now on is by grouping up with friends. You'll get them done much faster this way. If you're looking for players to group up with, join the community on our social media pages or post in the comments!

The toughest challenges this week involve finding pirate cannons and "furthest points" around the island. But, with the maps we've got for you below, these tasks should really easy.

Free Challenges
Stage 1: Land at The Block

2: Land at Dusty Divot
3: Land at Polar Peak
4: Land at Snobby Shores
5: Land at Paradise Palms

Deal damage to descending Supply Drops (0/200) = 5 Battle Stars
Eliminations in Salty Springs or Haunted Hills (0/3) = 10 Battle Stars
Battle Pass Challenges
Stage 1: Gain health from apples (0/25) = 1 Battle Star per stage
Visit the furthest North, South, East, and West points of the island (0/4) = 5 Battle Stars
Deal damage to opponents with a Pirate Cannon (0/100) = 10 Battle Stars
Search a chest in different Named Locations in a single match (0/3) = 10 Battle Stars
Where to find the Furthest Points on the Fortnite Map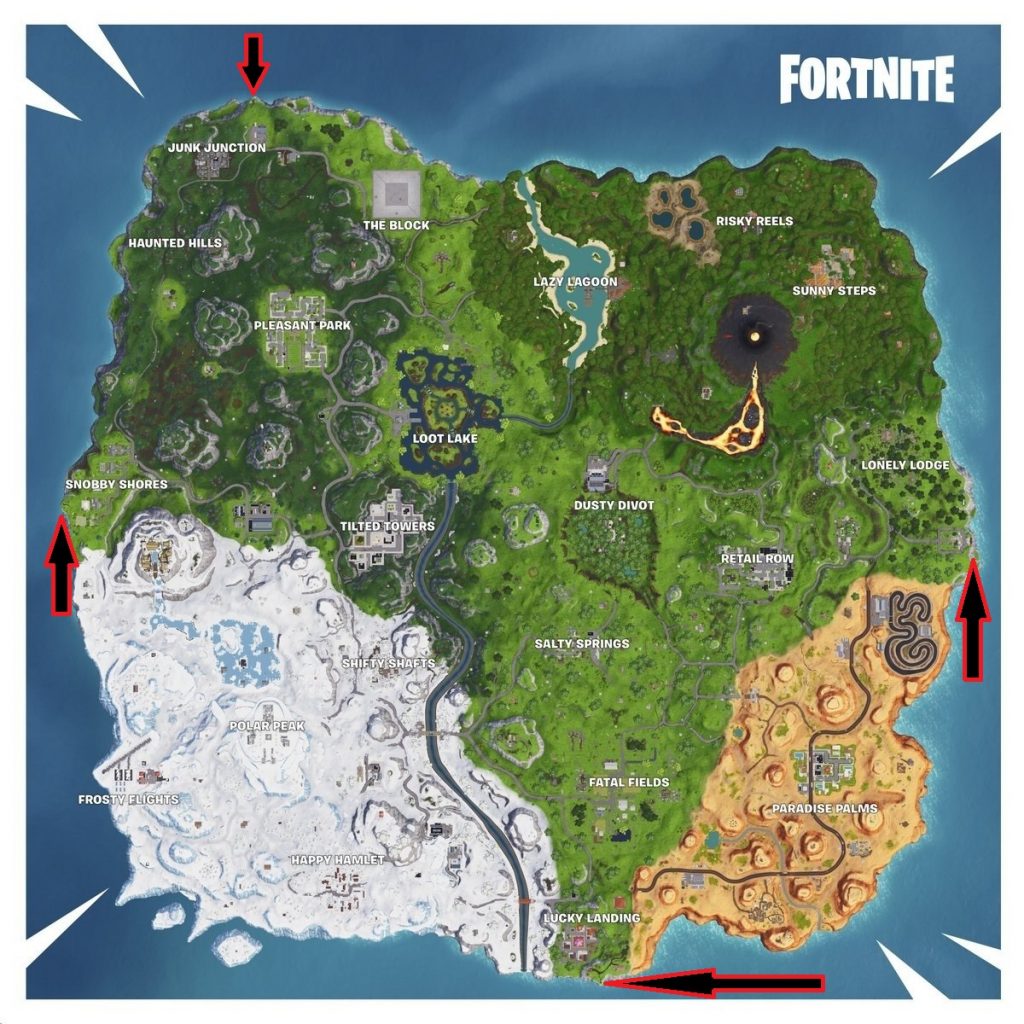 North Point
This location was not exactly where we expected. The northernmost point you're looking for is actually not in the center of the map. Instead, it's on a remote cliffside location in the northwestern portion of the island. You'll know you're in the right place when you see a dirt path leading up to a small sign with a compass on it.

South Point
This spot is just past Lucky Landing way at the bottom of the island. If you enter the snowy part of the map, you've gone too far east, and if you enter the desert you're too far west.

East Point
This spot is right near the abandoned mansion we've had to find in previous seasons' challenges. On the cliffs behind the southern portion of this mansion is where you'll find another sign marking the eastern point on the map.

West Point
The westernmost part of the map is on the cliffs beyond Snobby Shores. Use the map above to help you find the exact location.
Where to Find the Pirate Cannon Locations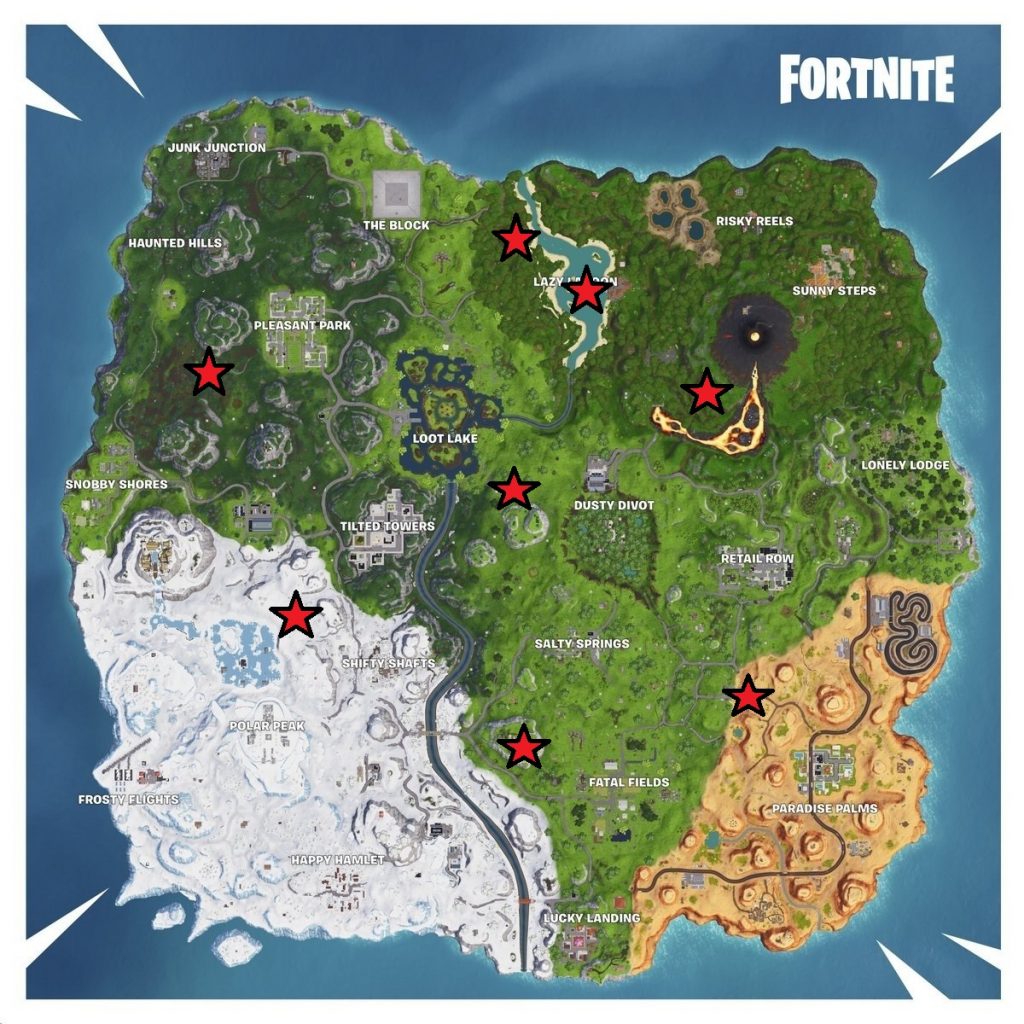 The map above should help you find the cannons you need to use. Once you find them, this challenge is pretty straightforward– just shoot them at an enemy! You just need to rack up 100 damage and then you're done.
Which challenge are you having the most trouble with this week? Let us know in the comments below and we can help you out!