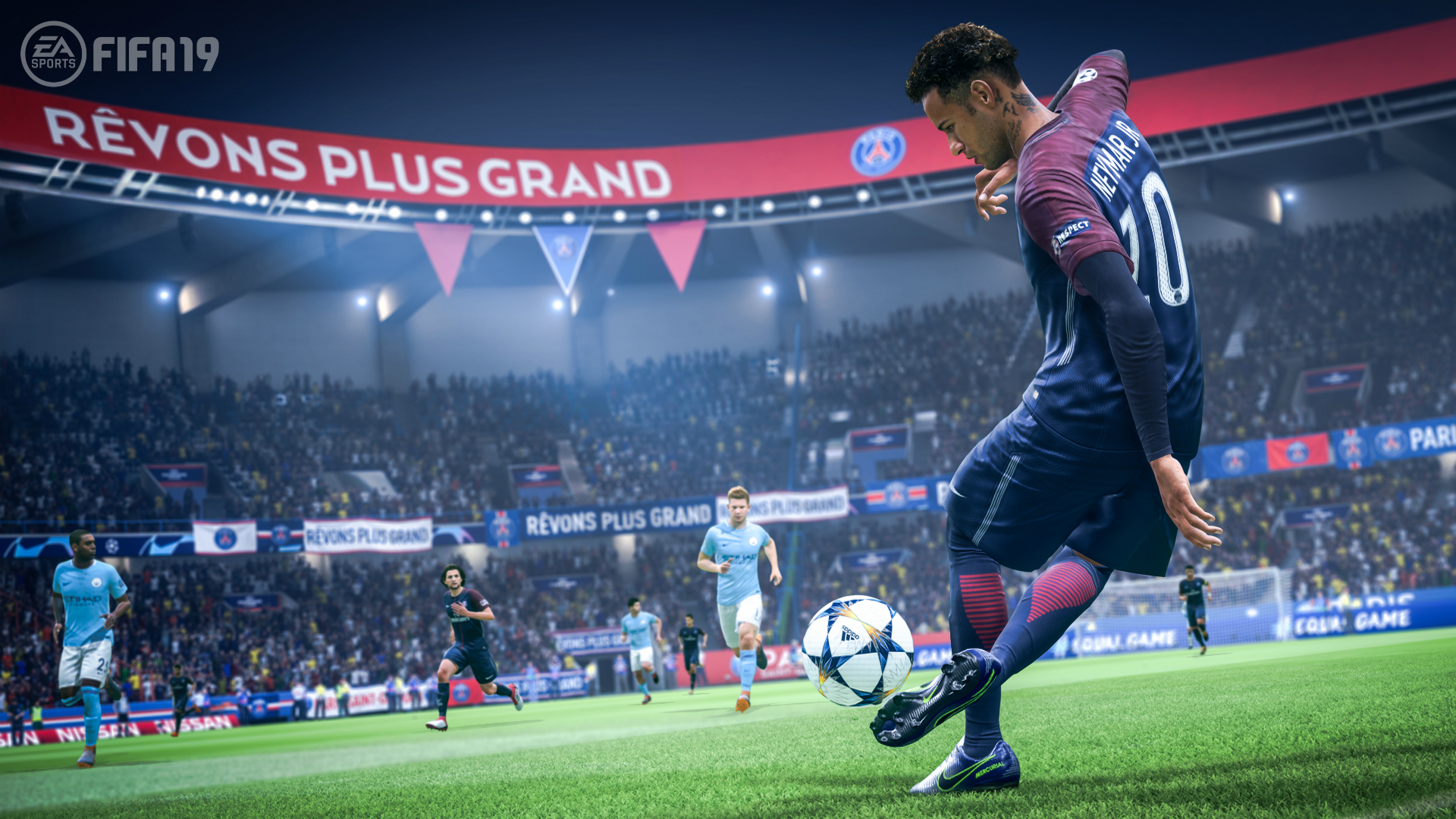 Now is the best time ever to start opening packs in FIFA 19. All of the Team of the Year players are now in-game, along with the newly added 12th man: the Fan's Choice winner for TOTY.

The clock is ticking! The Team of the Year players will only be in-game for a limited time. You have until Monday at 6pm GMT to try and snag your TOTY player cards from a pack.
Get Your FUT Points and Packs for Less from our webstore
Fan's Choice for Team of the Year
You and your fellow fans have spoken, and Neymar Jr. has been selected as the 12th FIFA 19 Team of the Year player. While fans weren't allowed to vote for the starting 11 players of the team, EA Sports allowed the community to pick one final player. Neymar Jr. beat out some fierce competition to be crowned as the Fan's Choice winner. Antoine Griezmann, Paul Pogba, Eden Hazard, and Mo Salah were the runners-up.
FUT 19 Dream Squad
Neymar Jr's stat-boosted card is in FIFA 19 now, along with the 11 other best cards in the game. This means that right now is the best time of the year to get points, open packs, and build your Ultimate Team. Each player on the Team of the Year has stats and ratings that have been improved by about 5-7 points! Here is the full list of FIFA 19's best players to have on your team
Full list of Team of the Year players:
GK: De Gea
DEF: Marcelo
DEF: Sergio Ramos
DEF: van Dijk
DEF: Varane
MID: De Bruyne
MID: Kante
MID: Modric
FWD: Mbappe
FWD: Messi
FWD: Ronaldo
Fan's Choice: Neymar Jr.
Get Your FUT Points and Packs at a Discount from CDKeys.com
To get your points, simply choose from one of the many amount options available in our webstore, or check out our inventory in the table below. Upon purchase, you'll get a code which you can cash in on your console or PC. Nothing more to do after that; you're ready to go!

*** Please note that prices are subject to change.
PC:
Xbox One:
PS4:
Spain: FUT Points from £ 6.19
Belgium: FUT Points from £ 4.49
Switzerland: FUT Points from £ 7.79
Germany: FUT Points from £ 3.94
Austria: FUT Points from £ 6.19