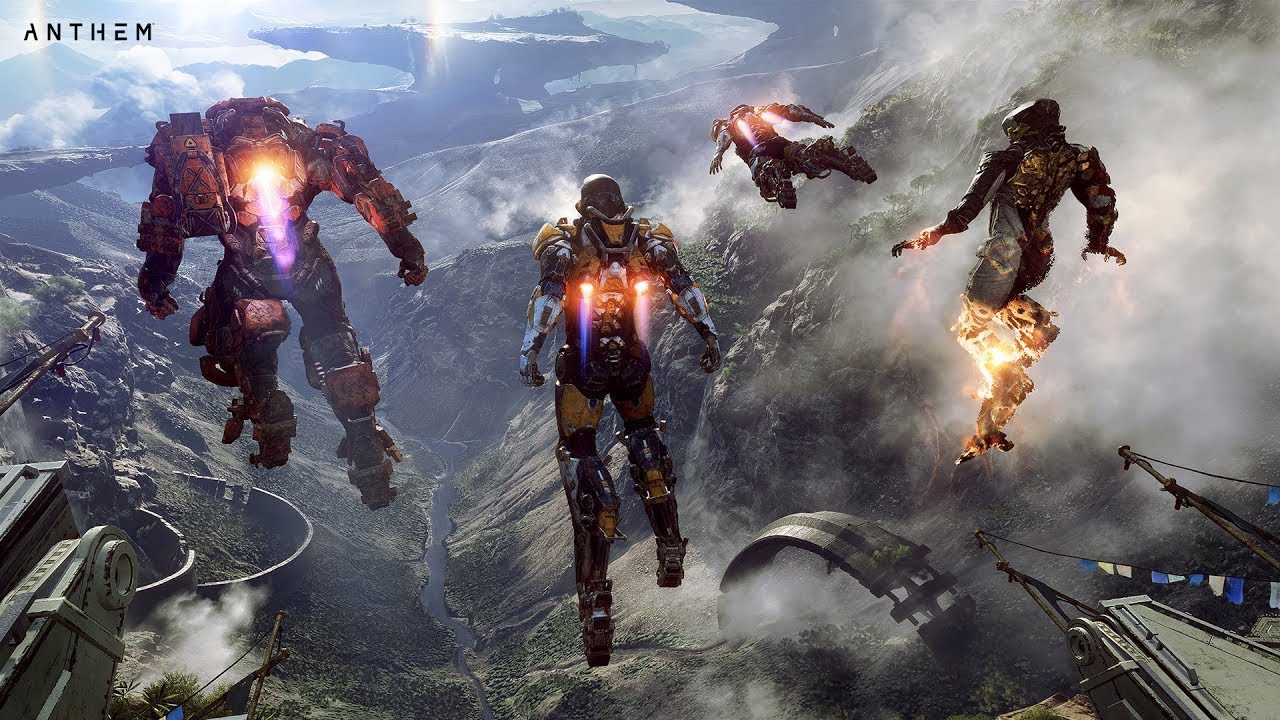 Your chance to play one of the hottest games of 2019 is coming up next week. Anthem, the big new release from developer Bioware, is set drop on February 22nd but certain players can try it early. Anthem will be one part Destiny 2's action, and one part Mass Effect's storytelling. You can get VIP early access for PC (plus an exclusive in-game item) in our webstore right now.
Buy Your Anthem VIP Demo Pass for PC Now

The Anthem Created Everything
Anthem is a third-person multiplayer shooter in which players explore an open world filled with exciting missions, public events, and compelling storytelling. It's a mysterious world, where the Gods have vanished and monstrous creatures remain, in which you and a handful of other "Javelin" Exosuit pilots are humanity's last hope. This handcrafted armour gives each player unique superhuman abilities – like the power of flight. Unlock the mystery of "The Anthem", the source of all creation, and harness the power of the Gods.
Be the First to Play Anthem
From January 25th through 27th the Anthem VIP Demo will take place. This is the first time the game will be available to the public. Keep in mind, the Demo is only accessible if you have a VIP pass.
What are you most excited about in Anthem. Exploring? Combat? Boss fights? Multiplayer events? Let us know in the comments below!
Don't forget to like and follow us on social media for the latest news and deals. Catch us on: Facebook, Twitter, and Instagram. Or check out more news on our blog.